Ladies and gentlemen, today we are here to discuss about the best 5 NFT games. Recently, what happened at Gala Games became the talk of the town. There were a lot of speculations regarding their issues of exploitation and rug pull happening on PancakeSwap. Although they clarified that it was merely a system error and a white hack attack, their token price keeps plummeting. This issue however, brings into light an interesting topic that many are curious about. What are the best NFT games to play in 2023? In this article, we will talk about NFT games that show great promises, great hype and their investment potential.
Before we begin, let us briefly understand what NFT games are. Most of us have played games when we were young or even now. These "traditional games" includes arcade games, online games, console games or even board games. In essence, NFT games are just the same as these traditional games. They provide you with hours of joy, sometimes social life as well. However, they have a fundamental difference. Most NFT games allow you to earn money while you play. They combine the traditional gaming concept with blockchain technology. So, when you play, you can earn their native tokens, spend it or even mint it. NFT games also provide players ownership of their in-game assets. What you created or raised in-game is permanently yours and you can keep it or sell it as an NFT for money. Now, let us jump straight into the topic of the day!
5. Lost Worlds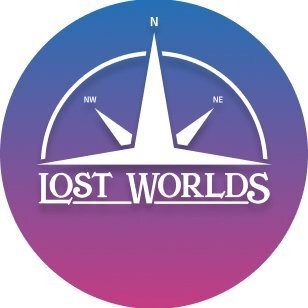 Lost Worlds or LOST is a first-of-its-kind NFT that is linked to physical sites. They enable users to gather and mint real-world places on NFT, therefore establishing a new conquest on the platform. If you've ever wanted to see the world through your own eyes, now's your opportunity. Lost Worlds effectively integrates NFTs into the actual world. The platform enables companies and artists to use geolocation as a medium, connecting the physical and digital worlds. This introduces a new layer of utility and scarcity into how we evaluate and value people's interactions with NFTs.
Currently, a single LOST token is worth $0.03111 USD at time of writing (November 7, 2022), a little shy of their ATH of $0.03215 USD. Their trading volume is roughly $100,431 USD in a 24-hour timespan.
4. The Sandbox
The Sandbox or SAND is a 3D metaverse play-and-earn game that blends blockchain technology, decentralized finance (DeFi), and NFTs. Players in this virtual environment may utilize free design tools to create their own games and modify their digital materials. Furthermore, you can create your own avatars and enter The Sandbox metaverse's many games, settings, and meeting areas.
The Sandbox is a living virtual world that allows people to express their ideas. Avatars, virtual products, and games may be created by players using VoxEdit and Game Maker. In addition to connecting with other players via virtual products, gamers may monetise their NFTs by trading in the Sandbox marketplace.
You can also own LAND in The Sandbox. It is a digital piece of real estate in The Sandbox metaverse that players buy to build interactive experiences. You may fill a LAND with Games and Assets once you control it. Each LAND is a one-of-a-kind NFT that exists on the public Ethereum network (ERC-721). The Sandbox metaverse is centered around LAND. They will let people play and create games, earn tokens, hold contests, and do a variety of other things.
Currently, a single SAND token is worth $0.8453 USD at time of writing (November 7, 2022), a far cry of their ATH of $0.98504 USD. Their trading volume is roughly $291,803,829 USD in a 24-hour timespan. At the moment, they have 50% of their token supply in circulation, approximately 1.50B SAND Tokens.
3. Decentraland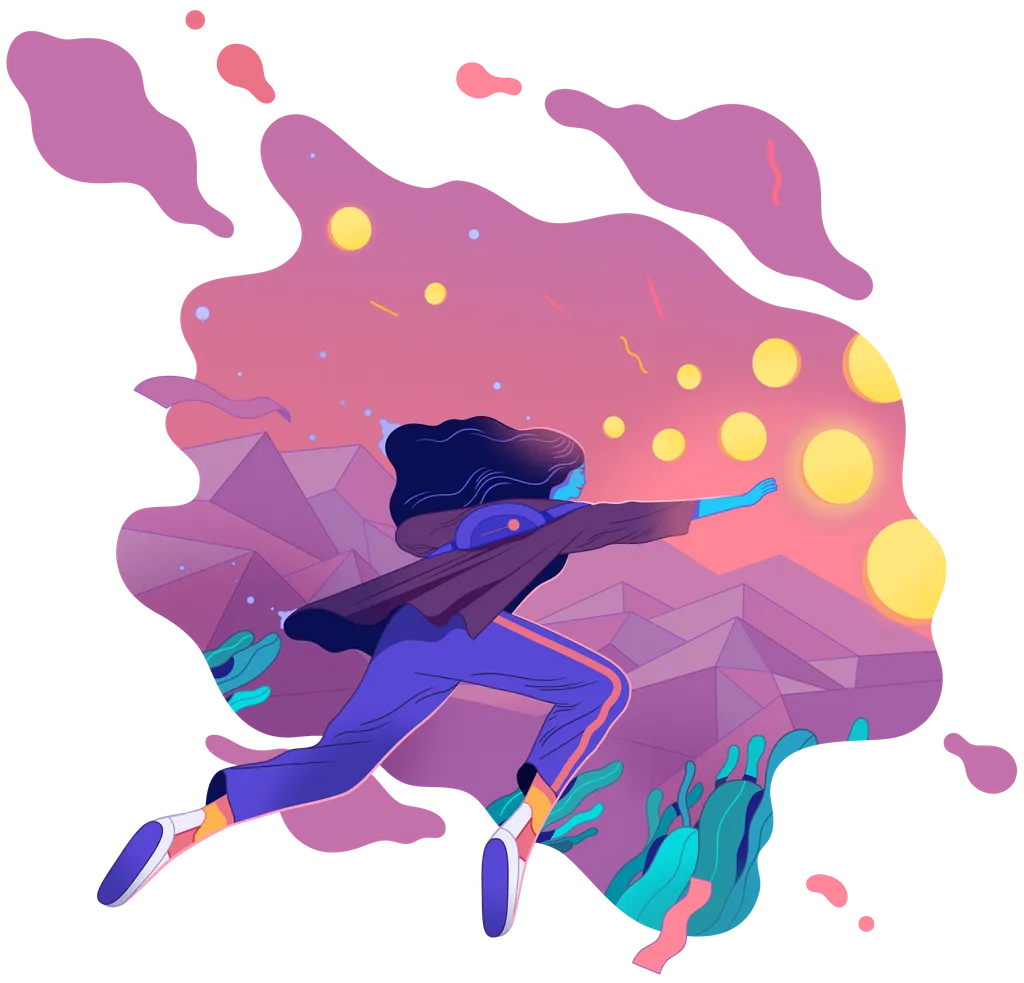 I am not sure if you guys noticed, but there seemed to be a pattern emerging here. So far, all of the top NFT games are dominated by property themed games and this number 3 is included as well. Decentraland or MANA is a virtual reality platform powered by the Ethereum blockchain. Users can create, experience, and monetize content and applications. Is this the sign that everyone has an exploration spirit deep within them?
Decentraland users may purchase and sell virtual real estate while exploring, socializing, and playing games in this virtual realm. Furthermore, you can pay other players to take care of your property when you are offline. The platform has grown over time to include interactive apps, in-world payments, and peer-to-peer conversation for users. To own these lands, you must purchase them with their native token, MANA. Then you will have complete control over the surroundings and programs you design, which can range from static 3D sceneries to more dynamic apps or games.
Currently, a single MANA token is worth $0.66793 USD at time of writing (November 7, 2022), a swift drop from their ATH of $0.74500 USD. Their trading volume is roughly $149,433,277 USD in a 24-hour timespan. At the moment, they have around 1.86B MANA in circulation and a fully diluted market cap of $1,463,151,223 USD.
2. Axie Infinity
One of the very best NFT games ever introduced, Axie Infinity. They sit firmly at second place, bringing us joy and profits all year round. Axie Infinity or AXS is a non-fungible token-based online video game developed by Vietnamese studio Sky Mavis, known for its in-game economy. Many people describe it as the pokemon of NFTs. You can collect, breed, train, battle and trade your Axies with other users.
There are many Axies to pick from, and the options for modifications are limitless. If you defeat another player in battle, you will receive Smooth Love Potion tokens. Then, you can exchange it for AXS tokens, the game's main utility tokens. This NFT is very well received in the South East Asia region, especially in the Philippines and Vietnam. In my opinion, you can hardly not enjoy it! It is entertaining and their battle-to-earn system really gives you a spin for your money.
At the moment, a single AXS token is worth $9.912 USD! Can you imagine playing games and you can earn tokens of such high value? Their trading volume is roughly $140,033,196 USD in a 24-hour timespan. At the moment, they have around 96,312,541.46 AXS in circulation, around 36% of their total supply and a fully diluted market cap of $2,676,917,895 USD.
1. Tamadoge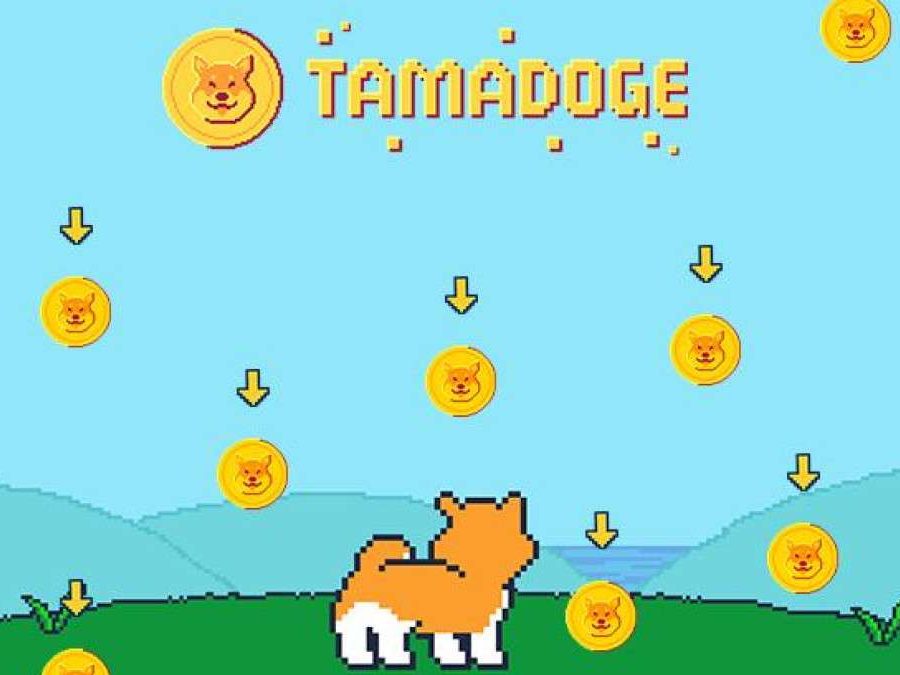 If you managed to guess Tamadoge, congratulations! You are truly skilled and have a sharp eye for good projects! Our number 1 best NFT game is Tamadoge. TAMA is a "play-to-earn" metaverse game in which players raise virtual pups in order to compete and win cryptocurrency incentives. Tamadoge will develop with the gamers. If players begin to ignore them, the virtual dogs will transform into tamaghost.
Every virtual puppy you breed in the metaverse is an NFT, which means you may sell it later if you want to. The more valuable your pet is in the metaverse, the more money it is worth. Although this game is not yet released, the community hype for it is going crazy. On their pre-sales this year, they manage to raise over $19 million USD, making them one of the best presale of the year. Everyone is eagerly waiting for their NFT and the opportunity to take care of a Tamadoge. If you like dogs and is a big fan of Dogecoin, this could be your opportunity!
At the moment, a single TAMA token is worth $0.031438 USD. They achieved an ATH of $0.040020 USD on October 31, 2022 with a trading volume of roughly $2,938,109 USD in a 24-hour timespan. According to their self report, they have around 1.05B TAMA in circulation, making up more than 50% of their total supply and a fully diluted market cap of $63,075,091 USD.
Step Into the World of NFT Games Today!
Congratulations, you have successfully learned the best NFT games in the market. These games have huge prospects and will hopefully bring you much joy in the coming months. Of course, there are still a lot of amazing NFT games available in the market waiting for us to explore. As long as there is demand, people will always innovate; creating amazing platforms for us users to enjoy ourselves. At the same time, do check out the top National Fan Tokens of 2022! FIFA World Cup Qatar 2022 is just around the corner and you will definitely learn something valuable from the article. For now, please do in-depth research and set proper risk management before investing in any projects. You can keep yourself up-to-date with the current industry news and interesting articles here at MEXC. Join us now and start trading with MEXC!