The Sandbox is a play-and-earn game that combines blockchain technology, decentralized finance (DeFi), and NFTs in a 3D metaverse. In this virtual world, players can use free design tools to build their own games and customize their games and digital assets. The SAND token is the native token of the Sandbox. It is the basis for all transactions and interactions in the game. This article explores the core features of the Sandbox and how one can purchase SAND on the MEXC Exchange.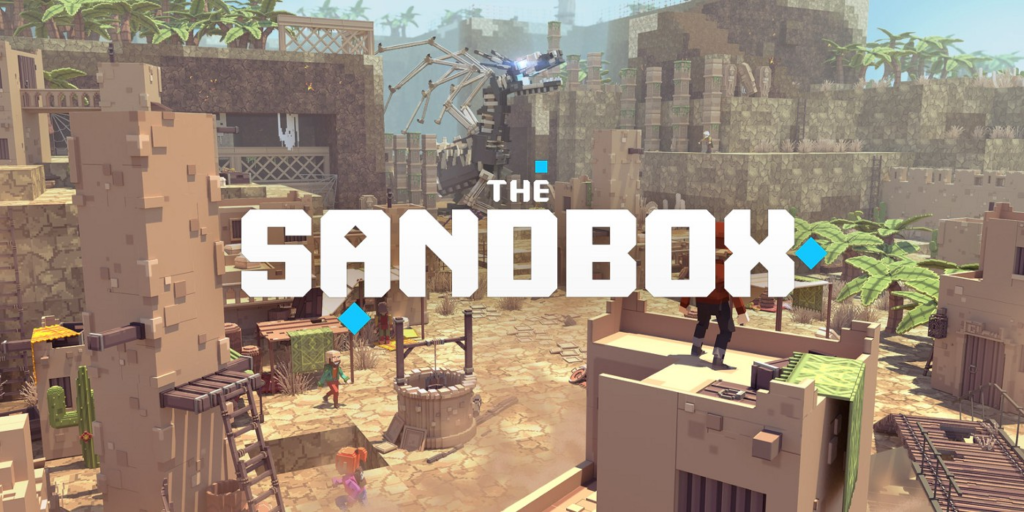 What is Sandbox?
The Sandbox is a play-and-earn blockchain game where players can create virtual worlds using non-fungible tokens (NFTs) in the Ethereum blockchain. Players can design their avatars and step into the different games, environments, and gathering places of The Sandbox metaverse. The Sandbox is a dynamic virtual world that builds a stage for users to express their creativity. Players can use VoxEdit and Game Maker to create their own NFTs, including avatars, virtual items, and games. In addition to interacting with other players using virtual items, players can trade in the Sandbox marketplace to monetize these NFTs. The Sandbox team includes video-game experts from AAA companies and top-notch blockchain engineers who co-authored the ERC-1155 NFT token standard and more. CEO Arthur Madridis featured in numerous industry and trade media, and serves on the board for Animoca Brands. As co-creator of the franchise, he guides the overall vision and direction for The Sandbox project. COO Sebastien Borget is President of The Blockchain Game Alliance and is featured in countless summits, interviews, and industry opinion media coverage.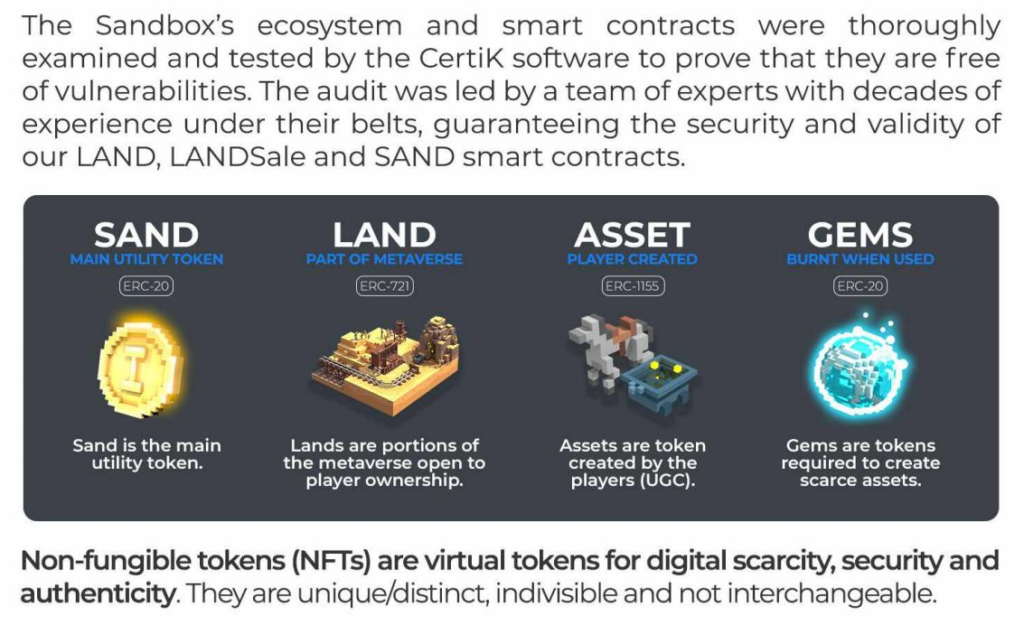 What is SAND?
As the native token of The Sandbox, SAND is an ERC-20 token with a total supply of 3 billion. SAND can be used for any type of transaction and interaction within The Sandbox ecosystem. Therefore, players must hold SAND to play games, customize avatars, buy LAND, or trade ASSETS in the Sandbox Market.
What is LAND?
A LAND is a digital piece of real estate in The Sandbox metaverse that players buy to build interactive experiences. Once you own a LAND, you can populate it with Games and Assets. Each LAND is a unique (non-fungible) token lying on the public Ethereum blockchain (ERC-721). LAND is the epicenter of The Sandbox metaverse. They will allow players to play and create games, earn tokens, host contests, and much more.
How to buy SAND and LAND?
To purchase SAND on MEXC Exchange, users should follow the steps listed below:
Log in to your MEXC account and click [Trade]. Click on [Spot].
Search "SAND" using the search bar to see the available trading pairs. Take SAND/USDT as an example.
Scroll down and go to the [Spot] box. Enter the amount of SAND you want to buy. You can choose from opening a Limit order, a Market order, or a Stop-limit order. Take Market order as an example. Click [Buy SAND] to confirm your order. You will find the purchased SAND in your Spot Wallet.
The Sandbox has a total of 166,464 LANDs. During the public sale, players can purchase LAND with SAND and Ether (ETH). But now that the public sale is over, players can visit The Sandbox marketplace and NFT platforms such as OpenSea to buy LAND from other users, but the price may be higher than the official public sale price.
Recent Sandbox Tokens Price & Performance
Over the last 90 days, the SAND has had the highest price of 1.49244 USDT and the lowest price of 0.86575 USDT. The LAND has an average price of 2.1518 USDT and an average transaction volume of 6,410.2027.
Interested in buying Sandbox Tokens? We have more!
MEXC not only provides access to the world's most popular tokens and new GEMs, but also offers unique assets & tools! Visit the hot projects section to find more hot tokens that were listed already. If you would like to know more about crypto trading itself, visit MEXC Academy.