iExec Network or RLC is a Web 3 marketplace, a cloud computing. It is a network for developers to build Web 3 apps and users to trade computer assets. Essential information for their token is available on the MEXC Digital asset introduction page. Furthermore, we will list (RLC/USDT – Trade it here) on our Assessment Zone, check it out now!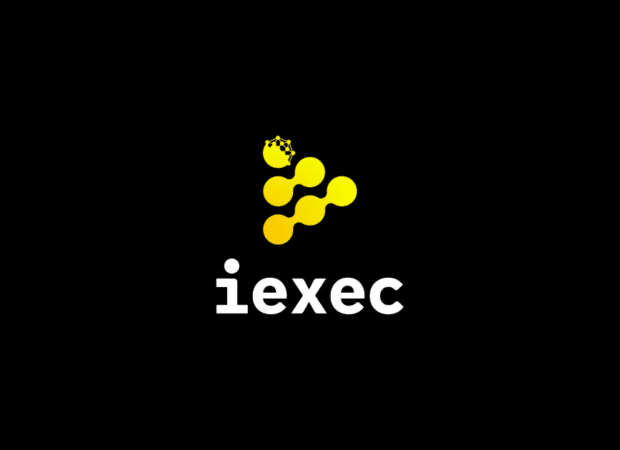 What is the Usage of iExec Network?
The iExec Network connects cloud resource sellers and customers, forming a web 3 marketplace of cloud computing. It is adopting a decentralized and autonomous ecosystem of privacy-preserving apps. It also hopes to provide businesses with scalable, secure, and simple access to computer resources for users.
The iExec Network runs on Ethereum smart contracts that enable a virtual cloud architecture. This will deliver on-demand high-performance computing services. Furthermore, they envision a future of computing resources monetization on the blockchain. It will also come with the highest degree of transparency, robustness, and security.
What Does the iExec Network Provide?
The network has three types of providers. The application, computation, and data providers. Application providers can monetize their apps and algorithms on the network. It runs on a pay-per-task model that charges a preset price for every usage. Furthermore, app developers can avoid blockchain restrictions using off-chain computation on iExec's infrastructure. Developers may also easily create apps without needing to maintain any servers.
The computation provider basically supplies computing power to the iExec Network. Users can connect their devices to the network and supply processing power. In return, the network will compensate the computing power for RLC tokens. Additionally, anyone with a computer can participate in the network and supply processing power. Data providers as the name imply provide data to the network. Users can use iExec Data Store to submit datasets in return for rewards.
Is RLC Token a Good Investment?
According to analysis and predictions, RLC might be more suitable for a short-term investment. However, it does have good utility functions with potential long-term yield. It will depend entirely on your confidence in iExec Network. Furthermore, it is always important to do proper research before investing as this is not financial advice. It is also crucial to prepare a safe exit strategy in case the investment goes south.
Where to buy iExec Network (RLC)
You can find iExec Network (RLC) here at MEXC Global! We are listing RLC/USDT in our Assessment Zone!
What is the Price of RLC Token
The live price of RLC token will be available very soon. You can check the live price of their token right here!
How to buy RLC Token
You can buy RLC Token on MEXC by following the steps:
Log in to your MEXC account and click [Trade]. Click on [Spot].
Search "RLC" using the search bar to see the available trading pairs. Take RLC/USDT as an example.
Scroll down and go to the [Spot] box. Enter the amount of RLC you want to buy. You can choose from opening a Limit order, a Market order, or a Stop-limit order. Take Market order as an example. Click [Buy RLC] to confirm your order. You will find the purchased RLC in your Spot Wallet.
You can find a detailed guide on how to buy RLC token here.
Keep Yourself Updated With The Crypto Trend
Check out all of the listings in the Innovation and Assessment zones as well as the major tokens in the Main Zone – we have more amazing projects to come! What's more, MEXC lists moonshots and offers access to trade major cryptocurrencies. Visit the Hot Projects section as well to uncover more featured popular tokens. Lastly, feel free to visit MEXC Academy to learn more about cryptocurrency!
Start your travel on MEXC Global