Tornado Cash or TORN (TORN/USDT – Trade it here) is a crypto mixer platform. It is a decentralized protocol built on Ethereum that promotes transaction privacy. Basic information for their token is available on the MEXC Digital asset introduction page.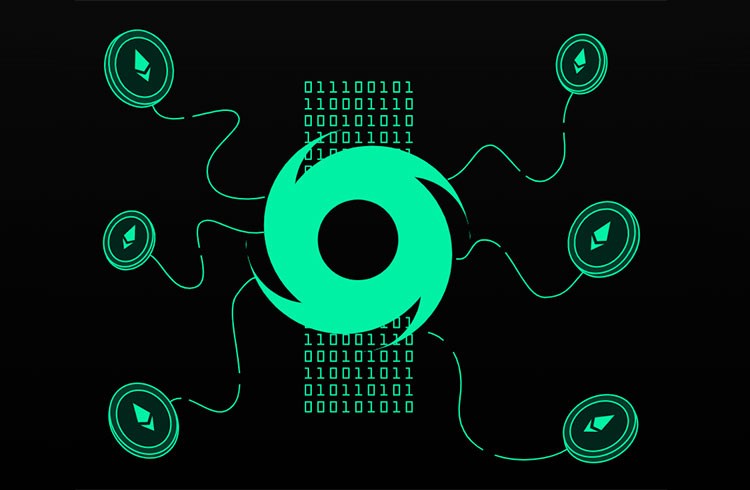 How Does it Work
Tornado Cash is a non-custodial privacy solution on the Ethereum blockchain. The community runs Tornado Cash whereas the developers have no ownership of the platform. Tornado Cash allows users to sever linkages in on-chain transactions. It also increases transaction privacy when users deposit or withdraw.
When a user deposits cryptocurrency, the platform generates a secret hash. The protocol accepts deposits and hashes through a procedure called 'Commitment'. Then, the 'Commitment' identifies and validates the asset ownership during withdrawal. Users must enter the secret hash key to establish their ownership if they want to withdraw. This will all happen while users remain anonymous on the blockchain. Currently, they have 2 main features that power the platform.
Zero-Knowledge Proof
Zero-Knowledge Proof is one of the main features of Tornado Cash. It eliminates the need to keep data on Layer 1. This bolsters the security of the platform. It will also minimize congestion happening on the layer 1 blockchain.
Anonymity Mining
Anonymity Mining gives liquidity to Tornado Cash. Users can acquire funds using a liquidity mining mechanism that guarantees user anonymity. Once you interact on the platform, you will earn points. Then, the system will transfer the points directly into your protected account. Additionally, you can convert all these coins into their native token, TORN.
Recent Price & Performance of Tornado Cash (TORN)
Currently, their market price is $5.345 per unit. They have a market cap of $5,884,562 and a fully diluted market cap of $53,506,001. You can check the live price of their token right here!
How to buy Tornado Cash (TORN)
You can buy Tornado Cash (TORN) on MEXC by following the steps:
Log in to your MEXC account and click [Trade]. Click on [Spot].
Search "TORN" using the search bar to see the available trading pairs. Take TORN/USDT as an example.
Scroll down and go to the [Spot] box. Enter the amount of TORN you want to buy. You can choose from opening a Limit order, a Market order, or a Stop-limit order. Take Market order as an example. Click [Buy TORN] to confirm your order. You will find the purchased TORN in your Spot Wallet.
You can find a detailed guide on how to buy TORN token here.
Keep Yourself Updated With The Crypto Trend
Check out all of the listings in the Innovation and Assessment zones as well as the major tokens in the Main Zone – we have more amazing projects to come! What's more, MEXC lists moonshots and offers access to trade major cryptocurrencies. Visit the Hot Projects section as well to uncover more featured popular tokens. Lastly, feel free to visit MEXC Academy to learn more about cryptocurrency!
Start your travel on MEXC Global