TrueUSD (TUSD/USDT – Trade it Here) is a stablecoin backed by USD on the Ethereum blockchain and the TrustToken platform – it is the only stablecoin not owned or controlled by a centralized exchange but retains regulatory approval of the US government and FinCEN as well as 5 independent security audits from both US and Chinese security firms. This article explores the core features and overall tokenomics of TUSD (plus ways to buy and earn TUSD on MEXC).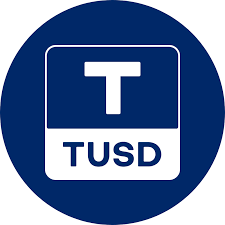 Core Features of TUSD
As the first USD-backed stablecoin in history to create the US Trust & 3rd party accounting firm stablecoin mode, TUSD specifically distinguishes itself from Tether (another USD-backed stablecoin) on the following characteristics:
TrueUSD fees collected by exchanges are redeemable (for USD) for zero fees, as opposed to paying 7-10% fees for Tether. This can generate high amounts of revenue for TUSD exchange partners.
Tether is currently unable to provide auditors or investigators with clean books. TrueUSD, on the other hand, decreases exchanges' risk exposure and potential liability.
Similar to other stablecoins, users who wish to own or trade TUSD are asked to pass a KYC/AML identity verification followed by an Ethereum wallet verification if one wishes to obtain TUSD directly from the TrustToken Defi Platform.
TrueUSD Tokenomics
There is a total supply of 253,000,000 TrueUSD tokens that is pegged 1:1 to USD in the Trust Token Reserve. There is an expectation as well that the supply will continue to grow if the platform/system is sustainably profitable and that increased enthusiasm of investors will be able to generate the issuing of more TUSD tokens.
At the time writing ,TUSD has an estimated market cap of $1,189,877,812 and a fully diluted market cap of $1,227,561,464.
How to buy TUSD?
Looking for a way to buy TUSD? You can purchase TUSD on MEXC following the steps:
Log in to your MEXC account and click [Trade]. Click on [Spot].
Search "TUSD" using the search bar to see the available trading pairs. Take TUSD/USDT as an example.
Scroll down and go to the [Spot] box. Enter the amount of TUSD you want to buy. You can choose from opening a Limit order, a Market order or a Stop-limit order. Take Market order as an example. Click [Buy TUSD] to confirm your order. You will find the purchased TUSD in your Spot Wallet.
Recent TUSD Price & Performance
As a stablecoin, TUSD's has a relatively narrow price range. It reached the highest price (ATH) of 1.0138 USD on May 12th, 2022. The lowest price of TUSD since the ATH date was 0.9987 USD on June 13th, 2022.
Interested in crypto like TUSD?
MEXC lists moonshot and provides access to trading of major crypto coins like TUSD, keep an eye on our listings in Innovation and Assessment zones, as well as major tokens in the Main Zone – we have more great projects to come! Also, visit the hot projects section to find more hot tokes that were listed already. If you would like to know more about crypto trading itself visit MEXC Academy.