What is YIN?
YIN Finance (Trade it here), a decentralized liquidity management platform, launched a proactive liquidity management strategy for the Uniswap V3 market. Users can subscribe to the various programmable liquidity smart contract CHI in YIN Finance. And with this, they can utilize active liquidity management strategies. Meanwhile, there are improvements in the details too. YIN also provides automatic reinvestment of exchange fees and aggregation of multi-party liquidity mining income. Perhaps it will increase big proportions to participate in Uniswap V3 and maximize market-making benefits.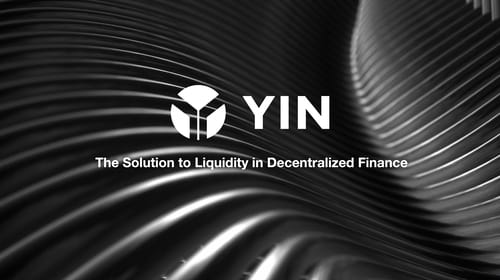 YIN & Uniswap V3 Liquidity Management
YIN Finance is a proactive liquidity management protocol for the Uniswap V3 market. Users can achieve better liquidity management by subscribing to CHI, which is YIN Finance's active liquidity management strategy that helps users achieve higher yields.
Yin Finance & NFSs
Users of YIN Finance will have a personal NFT smart vault named YANG. All management operations of a user's assets will be executed through this smart contract. Throughout the entire process, users maintain control over their assets, resulting in the security of assets. As a financial NFT, YANG is only used to prove ownership of the user's asset and cannot be used for trading. CHI also exists in the form of an NFT, because it is a smart contract with PL. Each contract represents a specific liquidity strategy, and users can choose to subscribe to different CHIs (choose different liquidity strategies) for optimization. After users subscribe to CHI, their assets will be transformed into the liquidity pools described by CHI. Similarly to YANG, CHI can only be subscribed to and cannot be used for trading.
YIN Token Stats
As the governance token of YIN Finance ecosystem, the total circulation of $YIN is 100
million and has the following use cases:
Stake YIN token to generate yield (YIN token redeeming fee, leveraged pool liquidation income, etc.);
Participate in the governance through our DAO;
Represent leverage trader LPs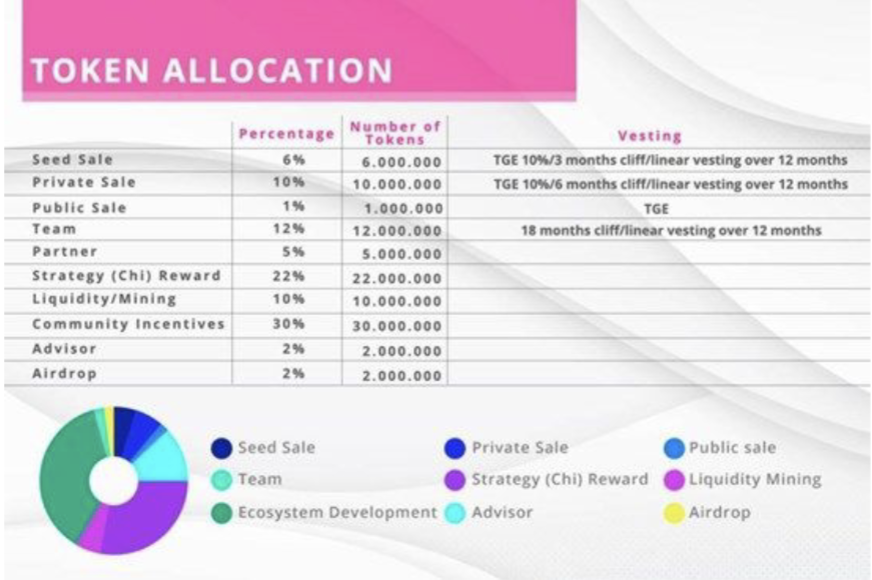 YIN Token Kickstarter on MEXC
After the voting session of Kickstarter for YIN concluded, users have contributed a total
of 38057446.46970321 MX to vote for YIN listing on MEXC. YIN/USDT pair tradingstarted on November 15 in the Innovation Zone, the highest price was 3.8 USDT with the opening price of 0.15 USDT. YIN reached a 2533% return within the first trading date.
YIN'sFuture Roadmap
In the fourth quarter of 2021, YIN Finance will launch the V2 version of the leveraged pools. Moreover, YIN plans to integrate Polygon and Solana. This will give YIN a chance to provide active flow management services for users on different public chains. By the first quarter of 2022, YIN Finance will launch V3, which will support user-created CHI. During the development and deployment on different chains, YIN Finance also received a Polygon grant. In the future, Polygon will work with YIN Finance as a strategic partner and help YIN Finance deploy on the Polygon network. This provides YIN Finance users with a trading environment that is more independent, flexible, safer, and with lower gas fees.
YIN at MEXC
MEXC is the first and most reliable exchange platform where you can find YIN tokens. If you are keen on buying some YIN for your cryptocurrency portfolio – just visit our Academy to learn how to start trading on MEXC.
---
Start your travel on MEXC