What is Saitama Inu Token (SAITAMA)?
Saitama Inu Token is a community-driven token / platform that wants to develop solutions to educate the next generation of investors and make crypto simple and safe for everyone. According to its whitepaper, it focuses on Gen Z investors, 93% of whom feel confused or frustrated when it comes to finance. Saitama's vision is to provide them with content that teaches how money works while they invest, thereby opening opportunities for wealth creation. To achieve that, Saitama plans to develop its own ecosystem, including a marketplace, a smart wallet, an NFT-based launchpad platform, and a multi-channel content platform.
Saitama Inu project performance
Saitama Inu is currently in stage 3 of 5 in its roadmap. It further plans to launch a marketing campaign on TikTok and Twitter to raise awareness and reach 100,000 holders. That will likely go hand in hand with launching parts of its ecosystem. In its final stage, Saitama pledges to donate to student bodies and educational charities
What makes Saitama Inu Token Unique?
In contrast to many other memecoins, Saitama Inu Token team promises to feature a complete ecosystem that gives its token real value. Its SaitaMask wallet, which is scheduled to launch by the end of September, is a smart wallet that makes crypto easy for any level of investor and allows investors to keep track of their investments. It will also connect users to the educational platform, the marketplace, and the NFT store. SaitaMarket is a marketplace that allows community members to purchase goods and services, presumably merchandising. SaitaMaker will be an NFT-based launchpad platform that will support users in the community to create and launch projects based on SAITAMA.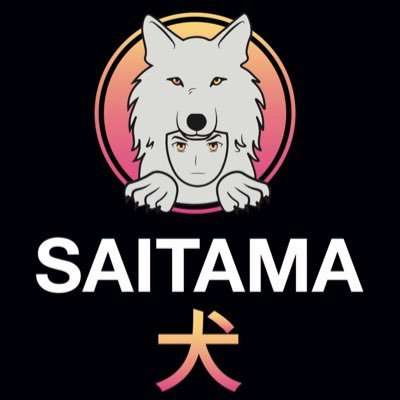 The Saitama Inu Edutainment Platform
The Saitama Inu Edutainment platform will be a multi-channel content platform. It will reach audience with content that educates on how to save, invest, manage money and create wealth opportunities. All of this is focused on Gen Z as the target audience in mind. Saitama wants to set itself apart from other projects by having content at the core of its business.
Besides developing proprietary content, it plans to have a community-operated business under the hashtag #SaitaEdu. By using it, content creators can profit from sharing their talent and knowledge about finance. Saitama Token Saitama has a total supply of 100 quadrillion tokens. 55% of that was already burned, 4% were reserved for initial liquidity and 45% are in circulation. In addition, Saitama follows the patented approach of deflationary tokens by burning 2% of each token. Doing that, the team wants to constantly shrink the existing Saitama Inu token supply and increase the value of Saitama Inu and it's coin price.
Who Are the Founders of Saitama?
Following the example of most meme coins, the founder of Saitama is anonymous. According to its whitepaper, its creator launched it in May 2021 with the aforementioned vision. Afterwards, the creator had to renounce ownership of the project due to personal reasons. However, a group of individuals that found the goal valuable and impactful took over the project and continued developing it. The project is now headed by Steve@RocketCrypto, a crypto YouTuber with over 56,000 subscribers. Steve is joined by six other individuals, all of whom are also doxxed on the project website.
Saitama Token Kickstarter on MEXC
After the voting session of Kickstarter for Saitama concluded, users have contributed a total of 38003241.67 MX to vote for the SAITAMA listing on MEXC. SAITAMA/USDT pair trading started on November 13 in the Innovation Zone. The highest Saitama coin price was 0.0000001609 with an opening price of 0.00000003. Given the enormous supply of 100 quadrillions, the Saitama coin price cannot be too high at the start. However, it still reached a 500% return within the first trading date.
Saitama Token at MEXC
MEXC is the first and most reliable exchange platform where you can findSaitama Inu tokens. If you are keen on buying some YIN for your cryptocurrency portfolio – just visit our Academy to learn how to start trading on MEXC.
---
Start your travel on MEXC