Okay Bears is a collection of 10,000 non-fungible tokens released on the Solana blockchain back on April 26th at a price of 1.5 SOL each (worth $150 on the day of the mint). Holders can get airdrops of real products, hold "IRL" real-world events, and cooperate with different brands. After holding it, users can have exclusive access to the "park" and build an ideal community with other holders. This article explores the core features of Okay Bears and how one can purchase Okay Bears by first purchasing SOL as a base token on the MEXC Exchange.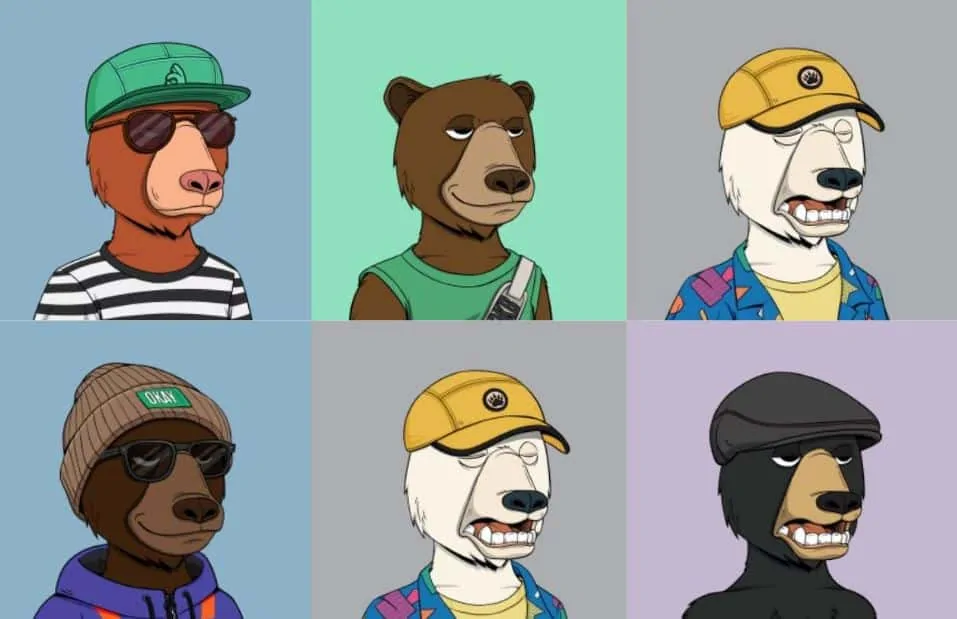 What is Okay Bears?
Okay Bears is a culture shift. A clean collection of 10,000 diverse bears building a virtuous community that will transcend the internet into the real world. In a convincingly attractive and enjoyable way, the project's manifesto hints at the team's true intentions behind the collection – namely, to create a relaxed and vibrant community where the focus is on progress, "good vibes," and acceptance. In a bid to release more than just a roadmap, the team has created the so-called blueprint for the Okay Bears community: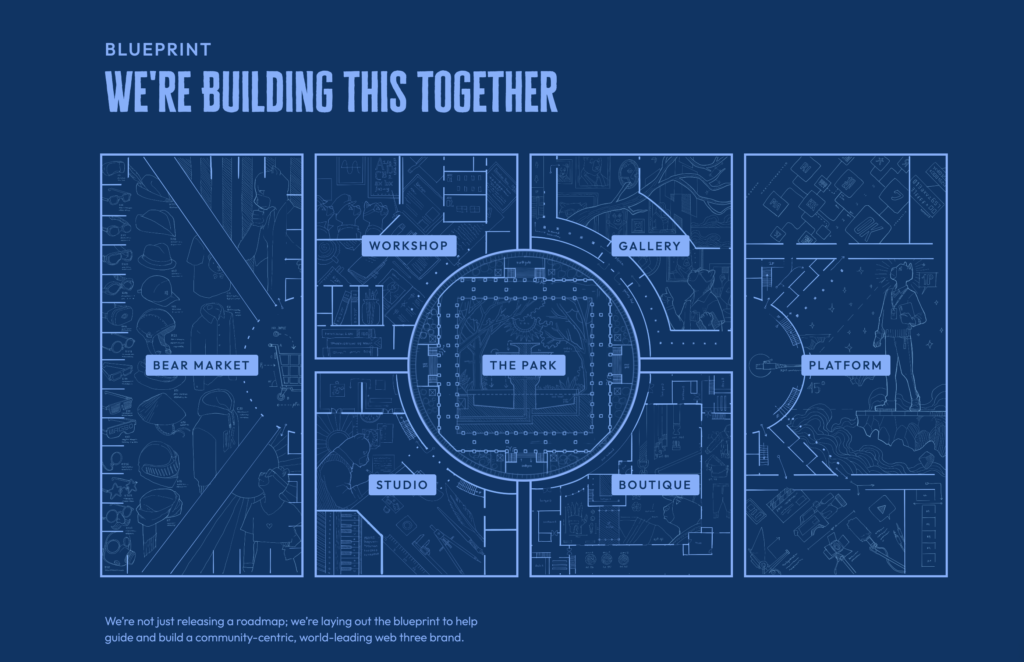 The OKay Bears metauniverse in the blueprint is divided into seven parts: The Park, Bear Market, Workshop, Studio, Gallery, Boutique, and Platform. To hold Okay Bears, you can join The project's official Discord channel, which is The Park. Bear Market is a comprehensive Market with both online and offline components. The Market is built in partnership with Magic Eden, the largest NFT Market on Solana, as well as online sales channels and even offline stores built in partnership with Shopify. Workshop (workshop) will carry out many online and offline brand promotion activities. Studio (recording studio) will help the community produce various cultural products, including Lo-Fi-style music. Gallery (gallery) will showcase all 10,000 The Okay Bears NFT images of Okay Bears and the second creation artworks of some community members. Boutique (fashion shop) focuses on offline, producing many physical goods, including collectibles, accessories, and prints; finally, Platform (podium) will carry out Okay Bears support. Various gatherings of people where members and crypto KOLs are allowed to speak, give talks, and conferences.
Who created Okay Bears?
The founders of Okay Bears are anonymous. According to the official website, the team consists of 12 people. Kais and Suby are the project's co-founders. They also have digital artists, illustrators, concept artists, full-stack developers, motion designers, game developers, a writer, and a software engineer working on Okay Bears.
How to buy Okay Bears?
To purchase Okay Bears, users should first purchase SOL on MEXC Exchange following the steps listed below:
Log in to your MEXC account and click [Trade]. Click on [Spot].
Search "SOL" using the search bar to see the available trading pairs. Take SOL/USDT as an example.
Scroll down and go to the [Spot] box. Enter the amount of SOL you want to buy. You can choose from opening a Limit order, a Market order, or a Stop-limit order. Take Market order as an example. Click [Buy SOL] to confirm your order. You will find the purchased SOL in your Spot Wallet.
After purchasing your desired amount of SOL, you can send them to your Solana-based wallet and then purchase Okay Bears on OpenSea.
Recent Okay Bears Price & Performance
Over the last 90 days, the collection Okay Bears has had an average price of 1.8242 SOL and an average transaction volume of 5,332.1315. In September 2022, Okay Bears accumulated a total transaction volume of 2,000,000 SOL.
Interested in buying NFTs? We have more!
MEXC not only provides access to the world's most popular tokens and new GEMs but also offers unique assets & tools! Visit the hot projects section to find more hot tokens that were listed already. If you would like to know more about crypto trading itself, visit MEXC Academy.