Trivians (TRIVIA/USDT – Trade it here) is a cryptocurrency-powered trivia game app which enables players to win Trivian Token according to their correct answers at different game modes and competitions. It is the new generation trivia game, with a totally unique "Battle Royale" approach without any geographical and language restrictions.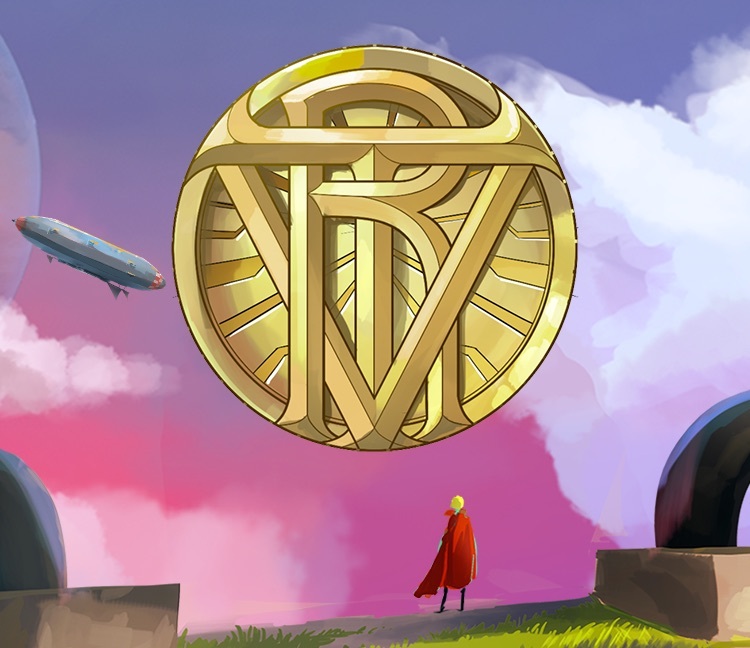 What is Trivians Project about?
Trivians is a multiplayer trivia game where different numbers of players compete at the same time and at any time of the day. Users win Trivian Tokens for their performances in any of these games in Trivians.
While competing, players may use power ups such as "Double Answer", "Extra Live", "Pass". These power ups enable players to answer questions more easily and advance to the next level to earn more tokens. These power ups can be purchased via Trivian Token.
Trivians provides a variety of game modes such as multi-player mode, single-player mode, 1v1 games, instant play, scheduled tournaments, and live shows. There are over 100K questions archived, and they are being renewed on a daily basis by a dedicated editorial team. With live stream games, our users have the chance to interact with the host and other trivia lovers all over the world.
Trivians have established a huge proof of concept on democratizing and decentralizing the quiz game show business. Trivia play2earn game concept is very easy to adopt globally, and the market is huge (The estimated target player market size is 1.5 Billion players). Trivians wants to become the first blockchain game that successfully onboarded non-crypto users and goes truly mainstream.
Tokenomics of TRIVIA
Trivian Token ($TRIVIA) is the core currency of the Trivians in which the players can play and earn real money for their achievements in various Trivia & Puzzle games. It is the token of the first truly mainstream Play2Earn gaming project. It is the token of knowledge, intellectual and problem-solving.
Token Allocation
The allocation of the total of 1,000,000,000 tokens is given below. 15.7% of the supply of $TRIVIA will be offered for angel investors, seed sales, private sales, and public rounds. Token public sale price is 0.035$ with an initial market cap of $799,750 USD excluding liquidity.
Play and Earn
The team has created a sustainable game economy model. They are not just a game that always distributes tokens as prizes, and the game farm pool is always fed by ticket sales, power-up sales, NFT objects, and NFT avatars sales, sponsorships, and advertising questions.
Free to Play game rewards are backed by power-up sales and sponsored questions. Ticket Game rewards are backed by ticket prizes. For example;
1 TICKET: 100 $TRIVIA
GAME LIMIT: 100 People
TOTAL TICKET REVENUE: 10.000 $TRIVIA
COMMISSIONS: %5, 500 $TRIVIA
TOTAL PRIZE POOL: 9500 $TRIVIA
20% of commissions will be used to buy back $TRIVIA from the market and burn $TRIVIA on a quarterly basis effective from Q1 2023. 40% of it goes to the Game Farm pool, and the rest goes to Treasury. Inflation will be prevented by keeping the supply in balance.
About the team
Kaan Kayabalı: Founder Kaan is an award-winning serial entrepreneur and electronics engineer. Founded digital media, IoT, e-commerce, and mobile gaming businesses with over 500 employees across offices in Turkey, the US, the UK, Dubai, Belgium, and Singapore. The US edition of the MIT Review chose Kaan as one of the top 10 Turkish innovators under 35. Kaan is also co-founder of a Game-Fi project called Spintop. Kaan has held the brand register of Oyna Kazan (Play2Earn in Turkish) for the last 3 years and has already developed a huge understanding of play2earn game economics and sustainability.
Efe Kethüda: CEO Efe Kethüda is the founder of Flank Esports, KTH Event Agency, and Etkinlikcim.com. He was selected to the "30 Under 30" list by Forbes in 2020. In 2015, 2016, and 2017, Efe ranked first person among the 20 promising people in Fortune Magazine's "40 Leaders Under 40" list. In 2016, he won an award with the KTH Event Agency in the list of Europe's Top 100 Companies organized by Red Herring.
Dorukhan Kayabalı: CCO Dorukhan has a BS degree in Mechanical Engineering and MS degree in Engineering Management from Middle East Technical University (METU). The last 4 years are at the management level, with a total of 10+ years of project, finance, and risk management experience in multi-billion projects.
How to buy TRIVIA Token?
You can buy TRIVIA on MEXC following the steps:
Log in to your MEXC account and click [Trade]. Click on [Spot].
Search "TRIVIA" using the search bar to see the available trading pairs. Take TRIVIA/USDT as an example.
Scroll down and go to the [Spot] box. Enter the amount of TRIVIA you want to buy. You can choose from opening a Limit order, a Market order, or a Stop-limit order. Take Market order as an example. Click [Buy TRIVIA] to confirm your order. You will find the purchased TRIVIA in your Spot Wallet.
Recent TRIVIA Token Price & Performance
Since listed on MEXC in 2022, TRIVIA reached the highest price (ATH) of 0.03907 USDT with the lowest price for TRIVIA being 0.02307 USDT.
Interested in crypto like TRIVIA?
MEXC lists moonshot and provides access to trading of major crypto coins like TRIVIA. Keep an eye on our listings in Innovation and Assessment zones, as well as major tokens in the Main Zone – we have more great projects to come! Also, visit the hot projects section to find more hot tokens that were listed already. If you would like to know more about crypto trading itself, visit MEXC Academy.