The Metaverse Business District (MBD) aims to empower each person to have ownership and control over their financial independence. They plan to achieve this by developing a user-friendly digital cross-chain platform within the metaverse.
Essential information for their token is available on the MEXC Digital asset introduction page. Furthermore, we are listing (MBD/USDT – Trade it here) on the Innovation Zone! Check it out now!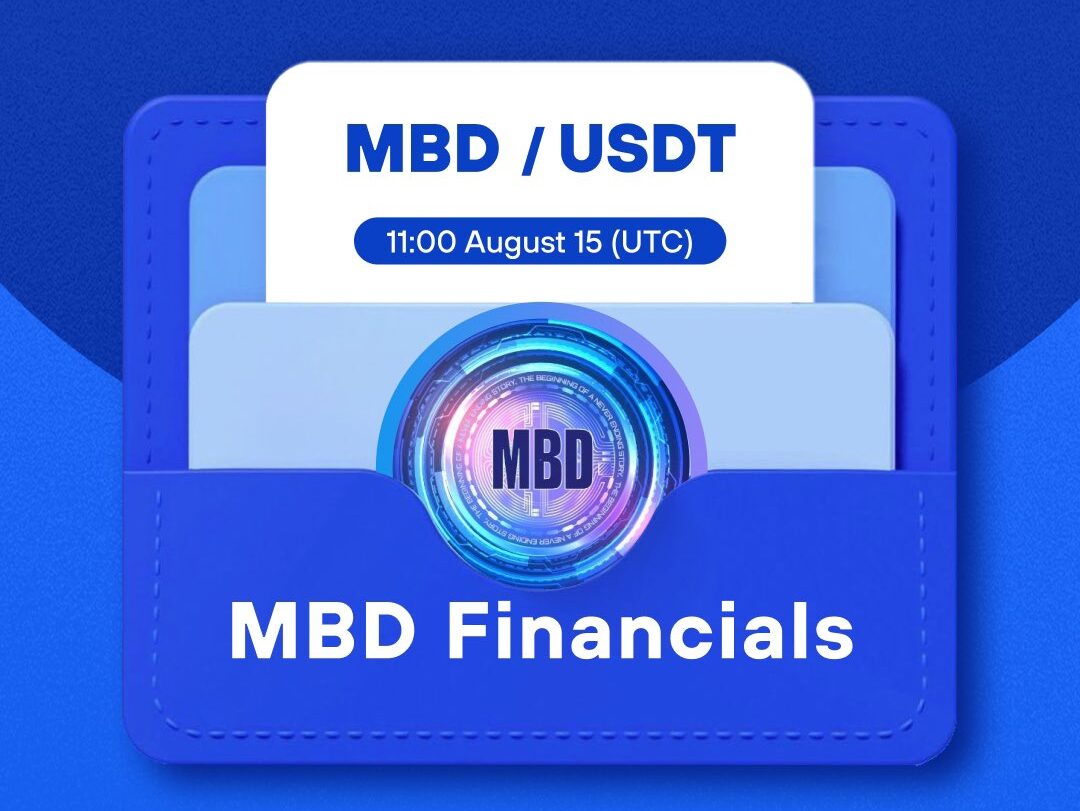 What is The Metaverse Business District Trying to Provide?
The Metaverse Business District represents a photorealistic metaverse. It offers individuals the opportunity to partake in business, leisure, education, and access top-tier services within an experience that surpasses the engagement and immersion offered by traditional text-heavy web pages.
It also has a clear objective. They want to enable and empower every individual to take charge of their financial independence through an innovative digital cross-chain metaverse experience. MBD's project is designed to create opportunities for not only unique individuals. It is also for communities, businesses, and charitable organizations to thrive in a decentralized environment where fair services are easily accessible.
In the Metaverse Business District, the digital economy and the freedom to choose place control and opportunity firmly in the hands of each individual. This approach fosters equality and provides access to all global citizens, regardless of their race, identity, wealth, political beliefs, religion, or background. It offers a chance for everyone to thrive in a Web 3.0 world filled with hope and prosperity.
Benefits of the Metaverse Business District
The Metaverse Business District offers users the ability to become the custodians of their own wealth, free from the burden of excessive fees, sluggish processing times, and the influence of third parties. Users have the autonomy to define their own access schedules, terms, trading strategies, and learning paths. Additionally, the platform incorporates voting and governance rights through the utilization of a governance token.
The system comes with inherent security advantages. It includes immutability and complete transparency, which are pivotal in safeguarding user assets. It ensures user security by providing a system that is highly resistant to tampering or unauthorized alterations.
Furthermore, it provides financial education to all users. This plays a crucial role in helping individuals protect themselves from scams and fraudulent schemes in the financial landscape. It empowers users with the knowledge and skills needed to make informed decisions and avoid falling victim to deceptive practices.
Where to buy MBD Token
You can find MBD Token here at MEXC! We are listing MBD/USDT in our Innovation Zone!
What is the Price of MBD Tokens?
The MBD Token is currently trading at MEXC with a live price of $0.00003298. It also has a fully diluted market cap of $1,333,385. You can check the live price of their token right here!
How to buy MBD Tokens on MEXC
You can buy MBD Tokens on MEXC by following the steps:
Log in to your MEXC account and click [Trade]. Click on [Spot].
Search "MBD" using the search bar to see the available trading pairs. Take MBD/USDT as an example.
Scroll down and go to the [Spot] box. Enter the amount of MBD you want to buy. You can choose from opening a Limit order, a Market order, or a Stop-limit order. Take Market order as an example. Click [Buy MBD] to confirm your order. You will find the purchased MBD in your Spot Wallet.
You can find a detailed guide on how to buy MBD Tokens here.
Get Free Airdrops with MEXC Launchpad!
Did you know MEXC gives out 20+ free airdrops weekly? Launchpad and Kickstarter events ensure that all our loyal MX token HODLers receive a ton of new tokens! Learn all about it at our MX Zone now!
Meanwhile, check out all of the listings in the Innovation and Assessment zones as well as the major tokens in the Main Zone – we have more amazing projects to come! Visit the Hot Projects section as well to uncover more featured popular tokens. Lastly, feel free to visit MEXC Academy to learn more about cryptocurrency!
Start your travel on MEXC