SubDAO or GOV (GOV/USDT – Trade it here) is a multi-chain DAO protocol that helps in digital assets management. It consists of functions such as multiple signatures, voting, and decentralized features. Basic information for their token is available on the MEXC Digital asset introduction page.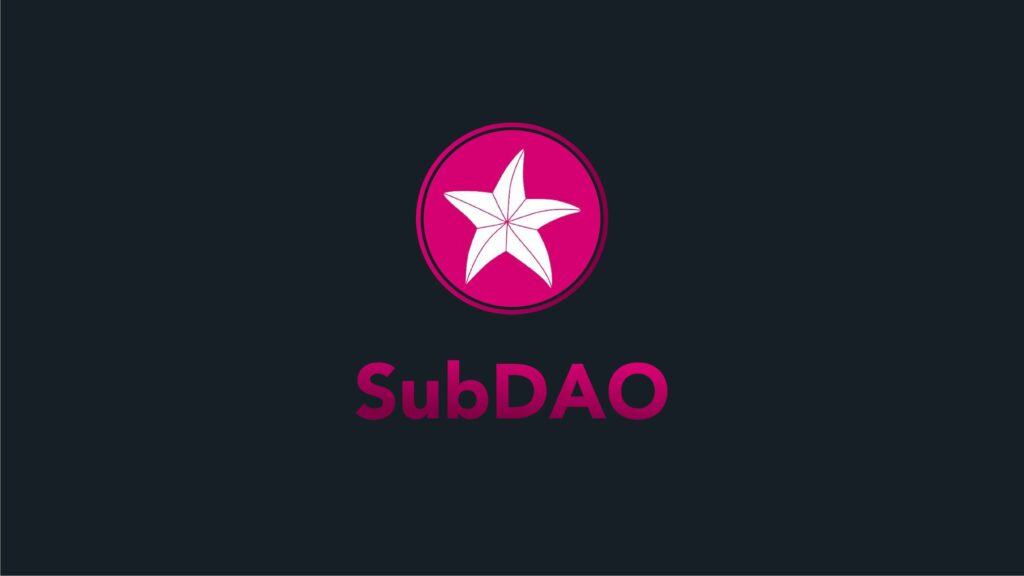 How Does it Work
Decentralized Autonomous Organizations (DAO) are increasingly popular as a form of governance for decision makings in blockchain initiatives. Our society sees centralized organizations as a hierarchy system without true agreement and transparency. DAO however, guarantees everyone's voices and opinions, reducing the risk of poor judgment.
Unfortunately, DAOs are still relatively foreign to those who do not participate in blockchain or crypto ventures. The consequences? DAO solutions are scattered and immature, missing the tools necessary for an industry breakthrough. Furthermore, individual DAO governance solutions are not financially possible for many firms. Only companies with adequate R&D funds or capital reserves can do so. Smaller firms, on the other hand, could not adopt it.
Therefore, SubDAO is here to even the playing field. They are hoping to provide a comprehensive DAO governance toolchain for every industry sector. The toolchains are easy-to-use and user-friendly that cover a wide range of services. It will also eliminate the possibility of one-man manipulation, promoting freedom for everyone.
SubDAO's main protocol, Venture Capital, is the best example of its capabilities. It may make investment choices, raise funds, manage assets, and liquidate funds all on the blockchain. Furthermore, users can directly exchange DAO funds for Swap transactions and NFT asset purchases. Users can also undertake activities like lending or using an integrated third-party protocol.
Recent Price & Performance of SubDAO (GOV)
GOV is the governance token for SubDAO. Token holders can vote on all elements of the SubDAO protocol's management and administration. This includes governance actions, referenda, network upgrades, and a variety of managerial decisions.
Currently, their market price is $0.03152 per unit. It also has a 24-hour trading volume of $405,766. You can check the live price of their token right here!
How to buy SubDAO (GOV)
You can buy SubDAO (GOV) on MEXC by following the steps:
Log in to your MEXC account and click [Trade]. Click on [Spot].
Search "GOV" using the search bar to see the available trading pairs. Take GOV/USDT as an example.
Scroll down and go to the [Spot] box. Enter the amount of GOV you want to buy. You can choose from opening a Limit order, a Market order, or a Stop-limit order. Take Market order as an example. Click [Buy GOV] to confirm your order. You will find the purchased GOV in your Spot Wallet.
You can find a detailed guide on how to buy GOV token here.
Keep Yourself Updated With The Crypto Trend
Check out all of the listings in the Innovation and Assessment zones as well as the major tokens in the Main Zone – we have more amazing projects to come! What's more, MEXC lists moonshots and offers access to trade major cryptocurrencies. Visit the Hot Projects section as well to uncover more featured popular tokens. Lastly, feel free to visit MEXC Academy to learn more about cryptocurrency!
Start your travel on MEXC Global