Pig Finance or PIG (PIG/USDT – Trade it here) is first to develop the block home mechanism and being the first deflationary token in history. It is the first token to use a Black Hole design, which drastically reduces the overall supply in circulation. The total amount of tokens in circulation is exponentially decreased using a perfect RFI tokenomics design. Every buy and sell transaction loses 2% of its value quickly to the Black Hole, raising the price and scarcity.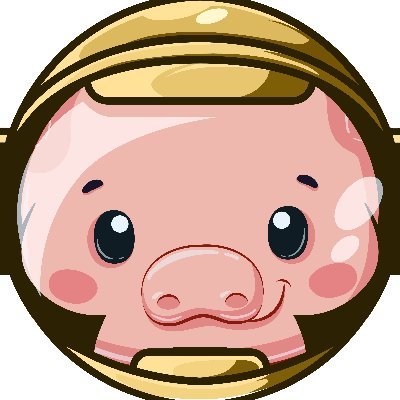 How does PIG Works?
Pig is a 100% community-owned token that reward its owners for many years to come so they may take advantage of the constantly growing floor price. It is the first of its type to use this black hole concept, and with each transaction, the overall quantity of Pig is reduced exponentially. By combining this with the ground-breaking Auto-Liquidity feature of Pig, each transaction quickly grows Pig's liquidity pool.
They are highly regarded as secure and unruggable. This is due to their efforts in transferring the ownership of the project to the burn address. Their liquidity are also locked in pancakeswap forever. This ensures that the community can freely hold and trade PIG the concern of liquidity being stolen.
Current Price of PIG Tokens
Currently, the market price for PIG/USDT is $0.00000001717. They started out with a max supply of 1,000,000,000,000,000. According to their official website, 585,031,783,400,513 tokens had been burned.
How to buy Pig Finance Token (PIG)?
You can buy Pig Finance (PIG) on MEXC by the following the steps:
Log in to your MEXC account and click [Trade]. Click on [Spot].
Search "PIG" using the search bar to see the available trading pairs. Take PIG/USDT as an example.
Scroll down and go to the [Spot] box. Enter the amount of PIG you want to buy. You can choose from opening a Limit order, a Market order or a Stop-limit order. Take Market order as an example. Click [Buy PIG] to confirm your order. You will find the purchased PIG in your Spot Wallet.
Keep Yourself Updated With The Crypto Trend
Check out our listings in the Innovation and Assessment zones as well as the major tokens in the Main Zone – we have more amazing projects to come! What's more, MEXC lists moonshot and offers access to trade major cryptocurrencies. Visit the Hot Projects section as well to uncover more featured popular tokens. Lastly, feel free to visit MEXC Academy to learn more about cryptocurrency!