Vita Inu (VINU/USDT – Trade it here) is a fast and feeless meme coin with high TPS and smart contracts. It is built on the Vite network. Vita Inu Coin (VINU) is the governance token of the VINU ecosystem, and a token on the Vite DAG network. Created in 2021, VINU is the world's first fast, feeless (and cheeky) dog-themed meme coin with high TPS and smart contracts.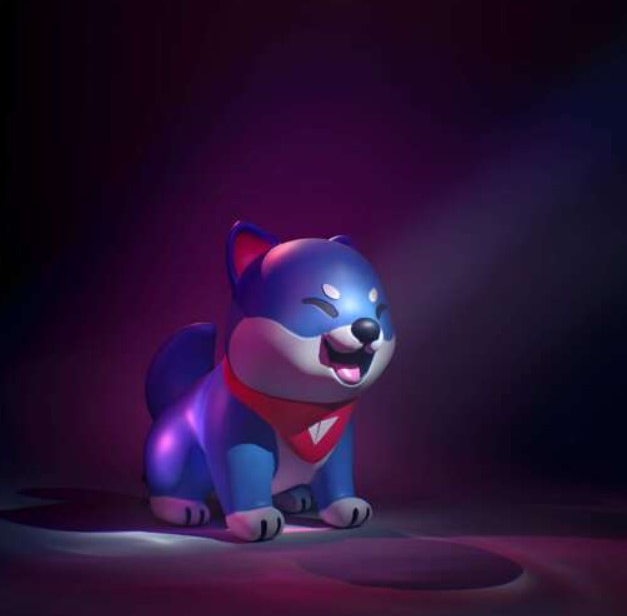 What is VINU Project about?
VINU's philosophy is to have fun, make new friends, and learn all about the greatest technological revolution of our lifetimes – cryptocurrency – within an engaging, viral ecosystem. In conjunction with the Vite network, VINU seeks to play its part in building large DAG ecosystems where various cryptocurrencies may be moved around freely, securely, and efficiently.
The VINU metaverse (the "Vinuverse") is under development, and will comprise a full VR World, the VinuSwap Dapp, NFTs, staking, rewards, events, merchandise, and much more. Holders of the VINU token will be able to move seamlessly – and enjoy various benefits – within the Vinuverse.
VINU is built on the principles of transparency and accountability. It is fully committed to working for the long-term success and sustainability of VINU. It understands that most meme coins are all bark and no bite, but it has both – offering perks that disrupt the new meme economy, such as zero fees, light-speed transactions, smart contracts, and high scalability. Through VINU, both new and seasoned cryptocurrency advocates may learn about various cryptocurrencies and how they may be bridged and connected in fun and fruitful ways.
Tokenomics of VINU
Unlike many other meme coins, VINU is not re-issuable. This means that the total supply is fixed, and there will not be inflation. The total supply of VINU at inception is 1 quadrillion (1,000,000,000,000,000). No more than this amount will ever exist. This means that there will be no worries about inflation on VINU.
Overall Distribution
50% of the total supply of VINU will be reserved for its Decentralized Autonomous Organisation (DAO) component. Registered DAO members will be able to receive rewards for participating in the activities of the DAO. Details of the DAO, and how to register for it, will be made available soon.
25% of the total supply will be distributed to the public. In line with the core philosophy of VINU – to have fun, make new friends, and learn about cryptocurrency – a significant portion of the total supply (25%) will be distributed to the public. Here are the details of the public distribution.
25% of the total supply will be reserved as payment for the contribution of the project team members.
About the team
The VINU Core Team comprises makes key decisions about the direction of the project. The Core Team is small but reacts efficiently to changes and developments. The VINU Core Team is supported by a large extended team. Together, the team manages all aspects of the VINU project.
How to buy VINU Token?
You can buy VINU on MEXC following the steps:
Log in to your MEXC account and click [Trade]. Click on [Spot].
Search "VINU" using the search bar to see the available trading pairs. Take VINU/USDT as an example.
Scroll down and go to the [Spot] box. Enter the amount of VINU you want to buy. You can choose from opening a Limit order, a Market order, or a Stop-limit order. Take Market order as an example. Click [Buy VINU] to confirm your order. You will find the purchased VINU in your Spot Wallet.
Recent VINU Token Price & Performance
Since listed on MEXC in 2022, VINU reached the highest price (ATH) of 0.000000046987 USDT during the past 30 days, with the lowest price for VINU being 0.000000013003 USDT.
Interested in crypto like VINU?
MEXC lists moonshot and provides access to trading of major crypto coins like VINU. Keep an eye on our listings in Innovation and Assessment zones, as well as major tokens in the Main Zone – we have more great projects to come! Also, visit the hot projects section to find more hot tokens that were listed already. If you would like to know more about crypto trading itself, visit MEXC Academy.