Fan tokens are a type of cryptocurrency. It provides membership benefits to fandoms of sports teams, bands, and other groups. Furthermore, fan token folders often receive membership perks, such as access to exclusive content, prizes, experiences, and the right to vote on club decisions.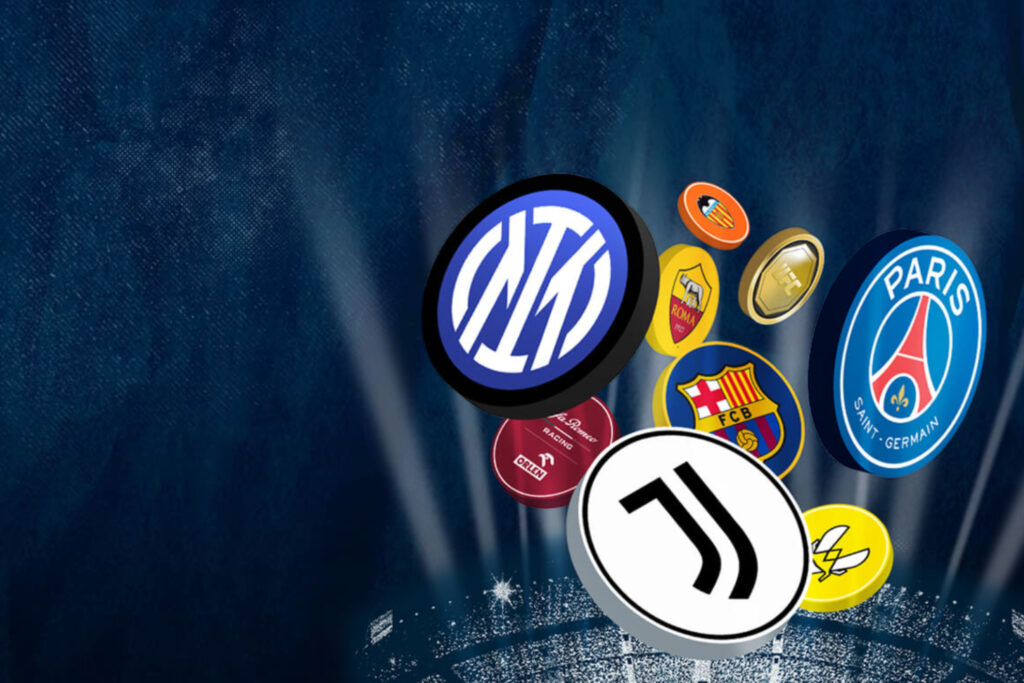 What is the Purpose of Fan Tokens
First of all, Fan Token is a cryptocurrency issued by teams and clubs and is a product of the fan economy. The purpose is to hope that fans have the cryptocurrency corresponding to their favorite team. On the one hand, they support the team. On the other hand, holders can obtain various membership benefits related to fans, such as club decisions, rewards, merchandise design, and Votes for a unique experience. Sports clubs, music lovers clubs, and other organizations can use them to democratize the organizational experience, elect club leaders, and more. Fan tokens are common "fungible tokens" that are fully "fungible" or fungible. This means that tokens can be exchanged for sports club merchandise, VIP experiences, and more, just like Fiat or cash. In addition, they play an important role in building the club's community.
Chiliz, a sports and entertainment blockchain service provider, has issued its own fan coins for AC Milan, Juventus, Barcelona, Paris Saint-Germain, and other well-known football clubs.
How does the Fan Token work?
Fan tokens are traded just like any other cryptocurrency. Therefore, their price might change depending on market movements and the coin's popularity at the time. Once users are holding a certain amount of Fan Tokens, they will receive the right to vote on club-related topics. For example, they are deciding the design style of the team bus, the theme of the team's next charity event, and even the name of the team's training ground. This allows fans to participate in the decision-making of the club's daily affairs, which will undoubtedly strengthen the interaction between the club and fans, thereby effectively enhancing fan loyalty. Of course, for now, what fans can vote on is largely up to the club.
These perks allow fans to feel more engaged with the clubs they support and add additional pride and prestige; plus, their fan tokens may increase in value as the club grows.
Fan Tokens create an exclusive community of the most loyal fans. They offer fans a new way to get deeply involved in club affairs. The more Fan Tokens users have, the more influence they have on the club and the more loyal they are to the team.
How to buy Fan Tokens
There are different Fan tokens on MEXC right now, including Lazio Fan Token, BFT, SNFT, etc. You can buy them on MEXC by following the steps (Take LAZIO as an example):
Log in to your MEXC account and click [Trade]. Click on [Spot].
Search "LAZIO" using the search bar to see the available trading pairs. Take LAZIO/USDT as an example.
Scroll down and go to the [Spot] box. Enter the amount of LAZIO you want to buy. You can choose from opening a Limit order, a Market order, or a Stop-limit order. Take Market order as an example. Click [Buy LAZIO] to confirm your order. You will find the purchased LAZIO in your Spot Wallet.
You can find a detailed guide on how to buy LAZIO token here.
Keep Yourself Updated With The Crypto Trend
Check out all of the listings in the Innovation and Assessment zones as well as the major tokens in the Main Zone – we have more amazing projects to come! What's more, MEXC lists moonshots and offers access to trade major cryptocurrencies. Visit the Hot Projects section as well to uncover more featured popular tokens. Lastly, feel free to visit MEXC Academy to learn more about cryptocurrency!
Start your travel on MEXC Global