Caduceus (CMP/USDT – Trade it Here) is the Metaverse protocol for decentralized edge rendering, an infrastructure-level open blockchain platform specifically built for the metaverse and the decentralized digital world. Caduceus utilizes decentralized rendering and edge computing along with extended-reality technology to bring developers, creators, and users an unrivaled metaverse experience. This article explores the core features and overall tokenomics of CMP (plus ways of how to buy and earn CMP on MEXC).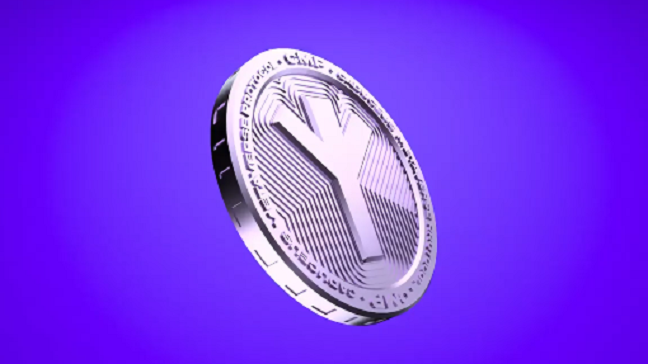 Core Features of CMP
Caduceus Metaverse Protocol is committed to developing new underlying technologies to help provide solutions for data storage (Distributed Storage).
InterPlanetary File Storage (IPSF). A peer-to-peer network and protocol for storing and sharing data in a distributed file system that Caduceus is modeled after. IPFS uses Content-Addressing to uniquely identify each file in a global namespace connecting all computing device.
Caduceus decentralized Edge Rendering. A remote service that provides computational, rendering, application, and display capabilities for Metaverse and Web3 in the decentralized cloud.
Caduceus XR-Chain Metaverse Extreme Blockchain.

StarChain data structure. XR chain uses StarChain's multi-level distributed metaverse graph structure, which allows for extremely fast processing power with high scalability.
PoXR+ABFT Asynchronous consensus.
CMP Tokenomics
There is a total supply of 1 billion CMP tokens. Its allocation is as planned below: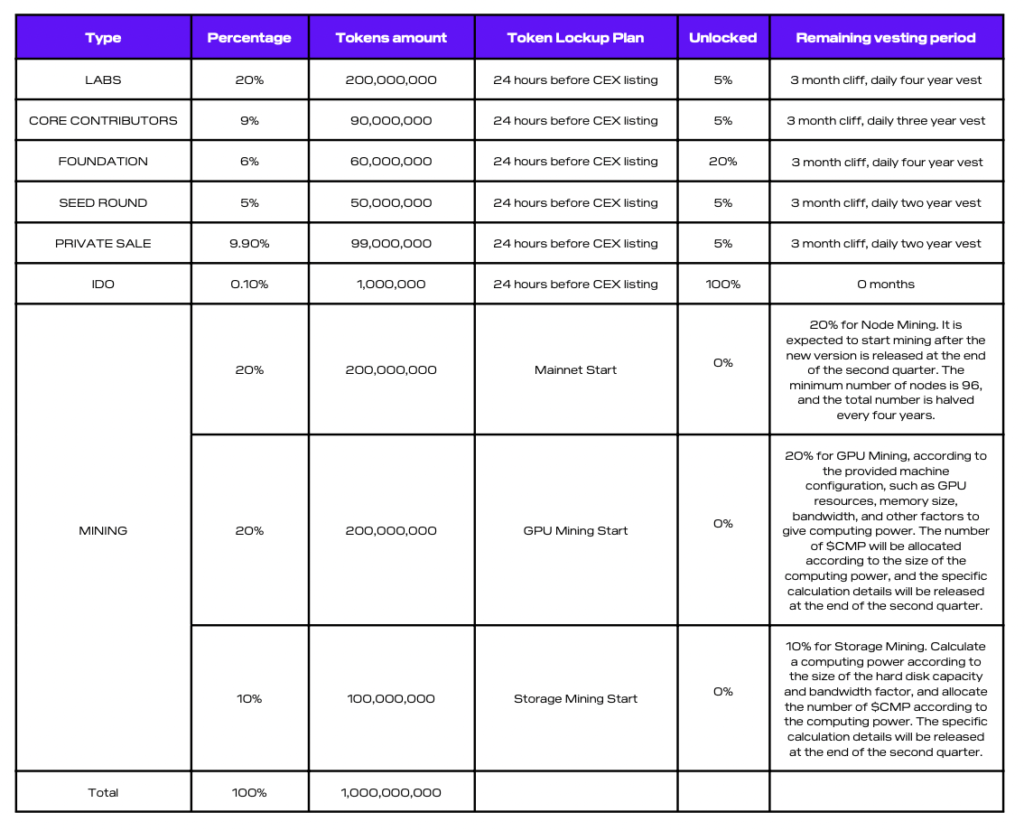 How to buy CMP?
Looking for a way to buy CMP? You can purchase CMP on MEXC following the steps:
Log in to your MEXC aчccount and click [Trade]. Click on [Spot].
Search "CMP" using the search bar to see the available trading pairs. Take CMP/USDT as an example.
Scroll down and go to the [Spot] box. Enter the amount of CMP you want to buy. You can choose from opening a Limit order, a Market order or a Stop-limit order. Take Market oчrder as an example. Click [Buy CMP] to confirm your order. You will find the purchased CMP in your Spot Wallet.ю
For the comprehensive guide on how to buy CMP and other available tokens, please visit special MEXC How to Buy Guides Section.
Recent CMP Price & Performance
CMP was launched on August 4th, 2022 at $12.20.
Interested in crypto like CMP?
MEXC lists moonshot and provides access to trading of major crypto coins like CMP, keep an eye on our listings in Innovation and Assessment zones, as well as major tokens in the Main Zone – we have more great projects to come! Also, visit the hot projects section to find more hot tokes that were listed already. If you would like to know more about crypto trading itself visit MEXC Academy.