beFITTER or FIU Token (FIU/USDT – Trade it here) is a FitnessFi and SocialFi app that aims to build a healthier ecosystem helping users balance their life, improve mental & physical health. This article will explore the core features, related projects, and overall tokenomics of the beFITTER token (plus ways of how to buy FIU or earn it on MEXC). You can find more detailed information about initial MEXC listing here.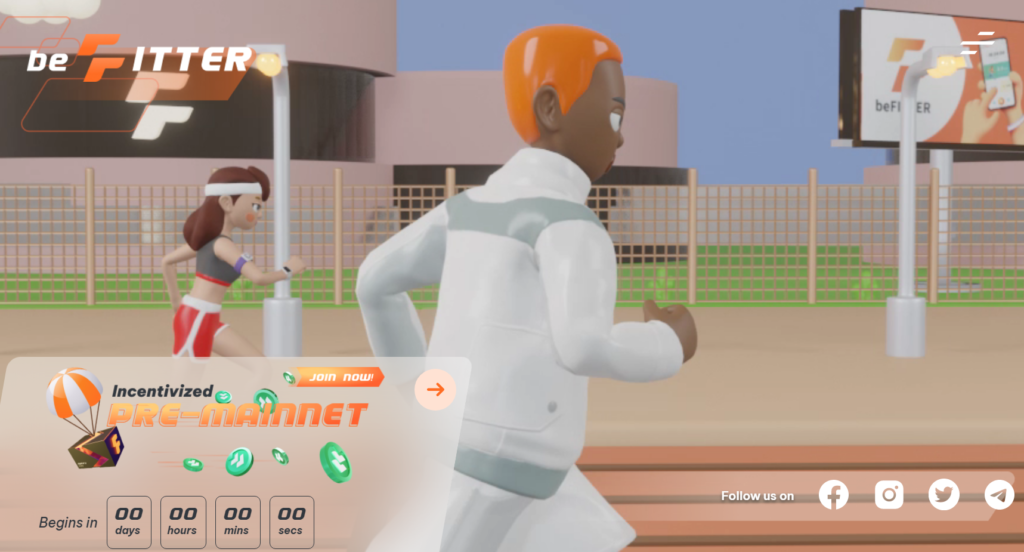 beFITTER Core Features
MAKE A HEALTHY LIFESTYLE IRRESISTIBLE: beFITTER's ecosystem helps users improve mental & physical health, gain achievements and still get monetary incentives. Core features presented by project team are:
Users will be able to use BeFITTER to start earning for doing Activities such as walking, running, cycling, swimming (upcoming), sleeping (upcoming) or more in different game modes
Users ca join challenges and clubs to unlock social tokens. Checkin, draw amazing artworks on the map, generate content and inspire the world using beFITTER social media.
BeFITTER will be the first web3 application to be available on wearable aka Smartwatch or fitness tracker, making your activities much more convenient and accurate.
A totally exciting game mode with which users can own a pet. Taking good care of your pets will fetch you bonus tokens when working out with you.
beFITTER Ecosystem
Virtual PETS
Virtual pets are the perfect work-out companion that helps activities be more fun and enhance your earning potential.
Virtual SHOES
Shoe is the primary NFT asset in beFITTER, and is required in order to Walk, Run, Cycle in all game modes.
Virtual FITTERPASS
Earn Fitterpass to get whitelisted in exclusive events, features and other perks in beFITTER ecosystem, for example, skip cooldown when minting NFTs.
BeFITTER Tokens
FIU ecosystem uses 2 tokens, each of them have separate unique utilities:
FIU – Social Token
Stake to earn interest and FitterPass
Level up shoe NFT at some levels & Mint
Governance
Pay rental commission fee
Pay for some in-app purchases
Earn FIU in With Pet Mode,Challenges, Staking
HEE – Health Token
Level up shoe NFT
Repair shoe NFT
Transaction fee
Mint
How to buy FIU Token?
Looking for how to buy FIU token? You can buy FIU (beFITTER) on MEXC following the steps:
Log in to your MEXC account and click [Trade]. Click on [Spot].
Search "FIU" using the search bar to see the available trading pairs. Take FIU/USDT as an example.
Scroll down and go to the [Spot] box. Enter the amount of FIU you want to buy. You can choose from opening a Limit order, a Market order or a Stop-limit order. Take Market order as an example. Click [Buy FIU] to confirm your order. You will find the purchased FIU in your Spot Wallet.
For the comprehensive guide on how to buy FIU and other available tokens, please visit special MEXC How to Buy Guides Section.
Recent FIU Token Price & Performance
Since listed on MEXC in 2022, FIU reached the highest price (ATH) of 0.3 USDT on 17 July 2021. Later price moved to 0.082 USDT for 1 FIU.
beFITTER Coin Staking
On MEXC you can periodically stake FIU and other tokens via MX DeFi event plus other staking products with flexible and fixed APYs. You can check the availability of beFITTER staking option here.
Interested in crypto like beFITTER Token (FIU)?
MEXC lists moonshot and provides access to trading of major crypto coins like beFITTER, keep an eye on our listings in Innovation and Assessment zones, as well as major tokens in the Main Zone – we have more great projects to come! Also, visit the hot projects section to find more hot tokes that were listed already. If you would like to know more about crypto trading itself visit MEXC Academy.