The StarLink (STARL/USDT – Trade it HERE) is a 100% community-owned decentralized virtual space metaverse + NFT project on the Ethereum chain. STRAL is the only governance token for the StarLink Metaverse ecosystem, and it allows you to get an abundance of virtual assets, upgrades, and services in the STARL ecosystem. In addition, you can explore the entire universe through social interaction in virtual space games, NFT auctions, trading virtual satellites, spacecraft, purchasing satellite land, and trading daily necessities in the universe. This article explores the core features and overall tokenomics of STARL (plus how to buy and earn STARL on MEXC).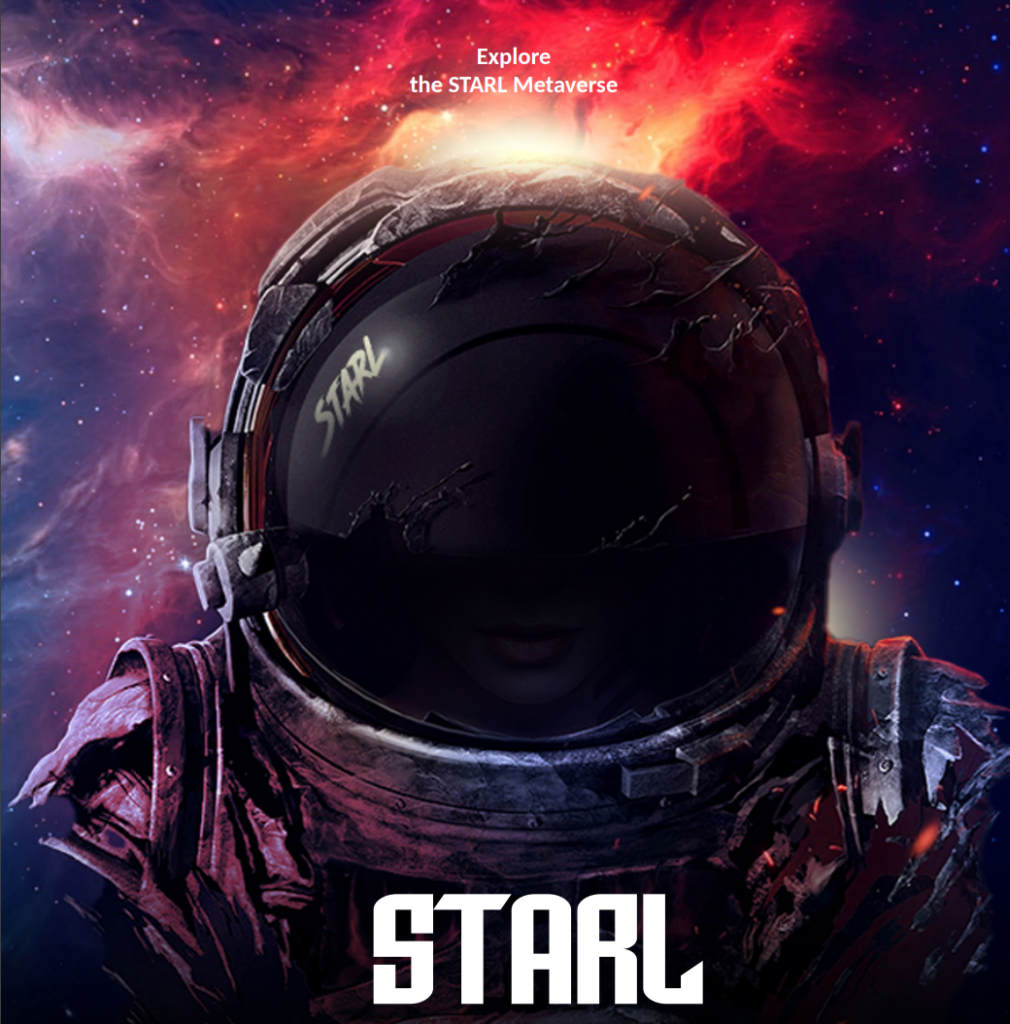 Core Features of STARL
STARL comes with a variety of features. The core philosophy of STARL believes that projects can be done fairer, more sustainably, and in a way that can benefit everyone involved.
No tax and no transaction fee
No presale or private unlocks
No dev token wallet
Total supply 100% circulating and Initial liquidity added 100%
STARLINK Tokenomics
There is a total of 10 trillion STARL tokens, which are fully transparent, completely safe, and 100% community-owned and driven. All the tokens are in circulation, with the initial liquidity and contract ownership burned. At the time of writing, STARL has an estimated market cap of $ 38,540,920 and a fully diluted market cap of $38,633,042. Currently, all tokens have been publicly tradable, there are no token unlocks for private investors. The allocation of the tokens is as illustrated below: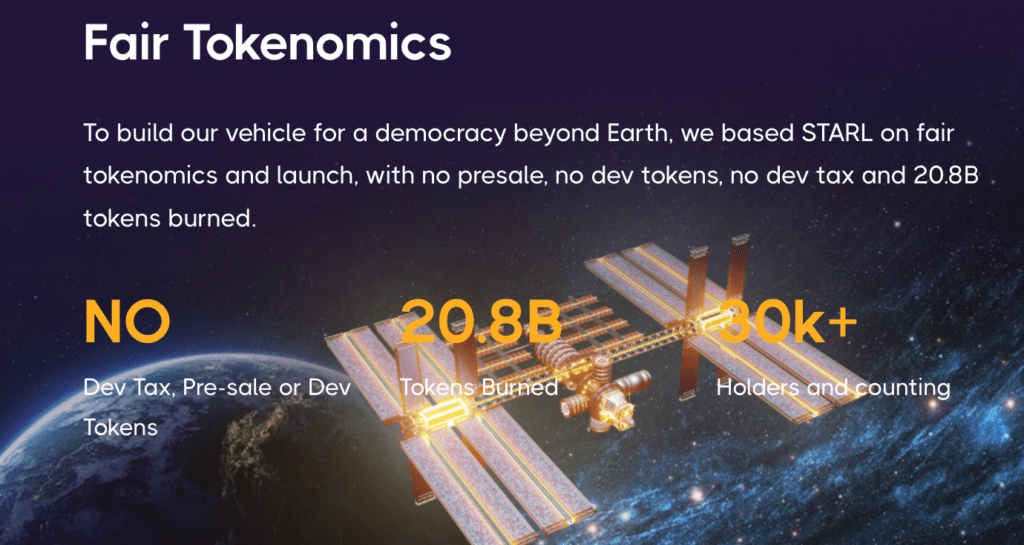 How to buy STARL?
Looking for a way to buy STARL? You can purchase STARL on MEXC following the steps:
Log in to your MEXC account and click [Trade]. Click on [Spot].
Search "STARL" using the search bar to see the available trading pairs. Take STARL/USDT as an example.
Scroll down and go to the [Spot] box. Enter the amount of STARL you want to buy. You can choose from opening a Limit order, a Market order, or a Stop-limit order. Take Market order as an example. Click [Buy STARL] to confirm your order. You will find the purchased STARL in your Spot Wallet.
Full How to Buy Guide for each MEXC listed token including Starlink is available here.
Recent Price & Performance
In 2022, STARL reached the highest price (ATH) of 0.000004492 USD USD on August 25th, 2022. The lowest price of STARL since the ATH date was August 29th, 2022, reaching 0.000003588USD.
Interested in crypto like STARL?
MEXC lists moonshot and provides access to trading of major crypto coins like STARL, keep an eye on our listings in Innovation and Assessment zones, as well as major tokens in the Main Zone – we have more great projects to come! Also, visit the hot projects section to find more hot tokens that were listed already. If you would like to know more about crypto trading itself, please visit MEXC Academy.