2023Token or T23 is a festive game for coin collectors. It is a game that lets users earn coins, participate in events, and most importantly, have fun! Essential information for their token is available on the MEXC Digital asset introduction page. Furthermore, we are listing (T23/USDT – Trade it here) on our innovation Zone, check it out now!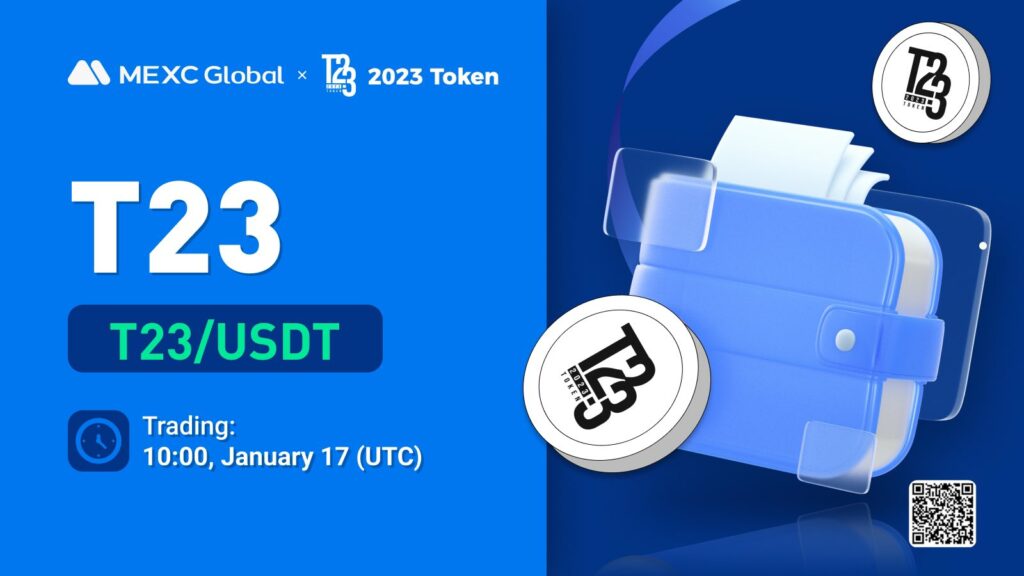 What Exactly is 2023Token (T23)?
T23 is a game that lets users have fun while earning profits in various events. It utilizes the openness and security of a blockchain to create something amazing for gamers. Now, gamers can experience endless earning possibilities through community interaction. Furthermore, they hope that T23 will increase crypto exposure to the public and increase crypto adoption.
Currently, 2023Token is in its early stages. There is still a lot to prepare before users can get the full experience of the ecosystem. However, they had already begun with a few amazing features on their platform for users. Their play-to-earn feature allows users to gain rewards from just playing. It also has swap capabilities. Users are able to seamlessly swap for different assets within the platform in real-time. Additionally, there is no tax while you are purchasing or selling on DEXs.
Is 2023Token (T23) a Good Investment?
2023Token is still in its very early stages. Based on the current outlook, it might be more suitable for a short-term investment. Furthermore, it is crucial for users to prepare a proper exit strategy before investing. It is also important to consult your financial adviser for any investment plans. This is not financial advice.
Where to buy 2023Token (T23)
You can find 2023Token (T23) here at MEXC Global! We are listing T23/USDT in our innovation zone!
What is the Price of T23 Token?
The price of T23 will be available very soon! You can check the live price of their token right here!
How to buy T23 Token
You can buy T23 Token on MEXC by following the steps:
Log in to your MEXC account and click [Trade]. Click on [Spot].
Search "T23" using the search bar to see the available trading pairs. Take T23/USDT as an example.
Scroll down and go to the [Spot] box. Enter the amount of T23 you want to buy. You can choose from opening a Limit order, a Market order, or a Stop-limit order. Take Market order as an example. Click [Buy T23] to confirm your order. You will find the purchased T23 in your Spot Wallet.
You can find a detailed guide on how to buy T23 Token here.
Keep Yourself Updated With The Crypto Trend
Check out all of the listings in the Innovation and Assessment zones as well as the major tokens in the Main Zone – we have more amazing projects to come! What's more, MEXC lists moonshots and offers access to trade major cryptocurrencies. Visit the Hot Projects section as well to uncover more featured popular tokens. Lastly, feel free to visit MEXC Academy to learn more about cryptocurrency!
Start your travel on MEXC Global