EverRise token (RISE/USDT – Trade it Here) is a multi-chain cryptocurrency that powers the EverRise dApp ecosystem. EverRise is an ecosystem with a central focus on decentralized finance that uses the buyback mechanism to power and provides flexibility to a range of projects. This article explores the core features and overall tokenomics of EverRise and how to earn and buy RISE on MEXC. You can find basic Rise Token Information here.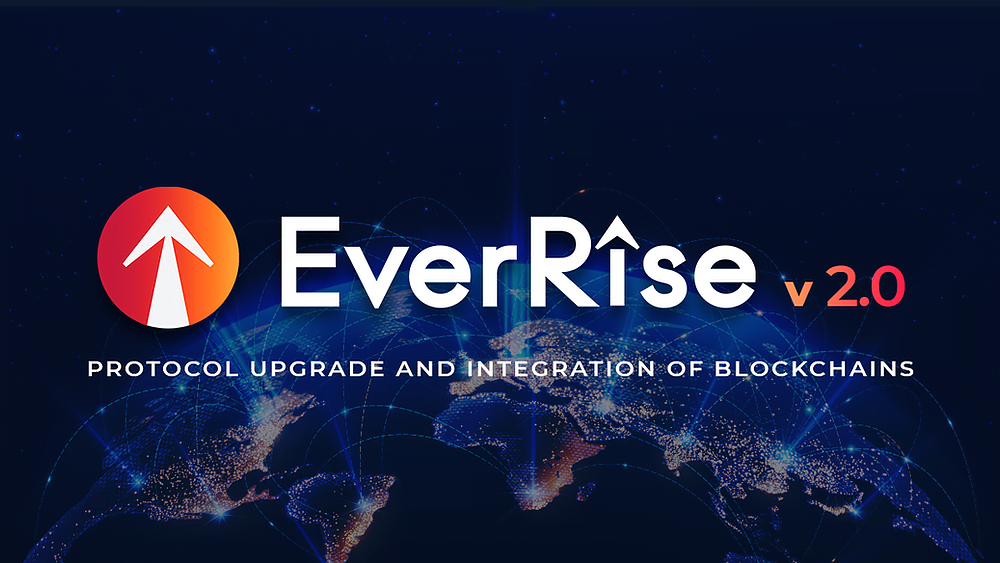 Core Features of EverRise (RISE)
The EverRise ecosystem comprises a range of dApps — EverRevoke, EverSwap, EverBridge, EverOwn, EverMigrate, EverLaunch, EverLock, EverWallet, and NFT Staking Lab — that provide multi-chain security solutions to developers and users alike.
The EverRise ecosystem and token are fortified by the Auto-Buyback and Stake protocol, which purchases RISE tokens from the market and sends them to the staking rewards pool on the EverRise Staking platform. The 4% transaction fee collected for Liquidity Reserve (Auto-Buyback and Stake Protocol) is stored in the EverRise smart contract and is referred to as the buyback reserve. The buyback reserve acts as a second liquidity pool, exchanging native coins for RISE tokens in the main liquidity pool.
The EverRise buyback function is automatically based on the number of blocks minted on the blockchain. The Auto-Buyback and Stake function serves one key purpose: fortifying liquidity pools across all chains.
RISE Token Security Features
Time-Locks. Tokens and NFTs can be locked for a certain wallet for a certain duration, during which alternative wallets can be created to access the token early.
Bound Permit Approvals. RISE allows a spending permit to be included with the swap action at EverSwap, so only an allowance for that transaction needs to be given. This feature is inherently coded in the EverRise smart contract and is done automatically through EverSwap.
Ability to Mass Revoke Operator Approvals. In the case of a security breach on any DEX, NFT Marketplace, or 3rd party dApp, RISE holders can mass revoke all spending and operator approvals for the RISE token, NFT assets, or both at any point in time.
Auto-Timeout. Token approvals can be revoked automatically by previously set-up schedules — ranging between 1 hour to 7 years.
RISE Tokenomics
There is a total circulating supply of around 72 billion RISE tokens. It is available on multiple blockchains: BNB Chain, Ethereum, Polygon, Fantom, and Avalanche.
The EverRise contract will collect 6% in fees from all transactions (buys, sells, and transfers) across all blockchains.
4% for Liquidity Reserve (Auto-Buyback and Stake Protocol)
2% for Project Sustainability: Enhancements, Operations, and Marketing
Recent Price & Performance of EverRise (RISE)
RISE is the governance and utility token for the ecosystem. Users can stake the tokens to receive benefits and rewards. Furthermore, you can use the tokens to vote on future changes and new projects along its journey.
Currently, their market price is $0.0001494 per unit. It has a market cap of $9,568,709 and a fully diluted market cap of $10,727,949. It also has a 24-hour trading volume of $5,262. You can check the live price of their token right here!
How to buy EverRise (RISE)
You can buy EverRise (RISE) on MEXC by following the steps:
Log in to your MEXC account and click [Trade]. Click on [Spot].
Search "RISE" using the search bar to see the available trading pairs. Take RISE/USDT as an example.
Scroll down and go to the [Spot] box. Enter the amount of RISE you want to buy. You can choose from opening a Limit order, a Market order, or a Stop-limit order. Take Market order as an example. Click [Buy RISE] to confirm your order. You will find the purchased RISE in your Spot Wallet.
You can find a detailed guide on how to buy RISE token here.
Keep Yourself Updated With The Crypto Trend
Check out all of the listings in the Innovation and Assessment zones as well as the major tokens in the Main Zone – we have more amazing projects to come! What's more, MEXC lists moonshots and offers access to trade major cryptocurrencies. Visit the Hot Projects section as well to uncover more featured popular tokens. Lastly, feel free to visit MEXC Academy to learn more about cryptocurrency!
Start your travel on MEXC Global