The Nodle Network (NODL/USDT – Trade it here) is a distributed network that provides delay-tolerant connectivity and services for Internet of Things (IoT) devices. The Nodle Network is a pure software solution that leverages the existing global smartphone infrastructure to provide network coverage and services. Basic information for their token is available on the MEXC Digital asset introduction page.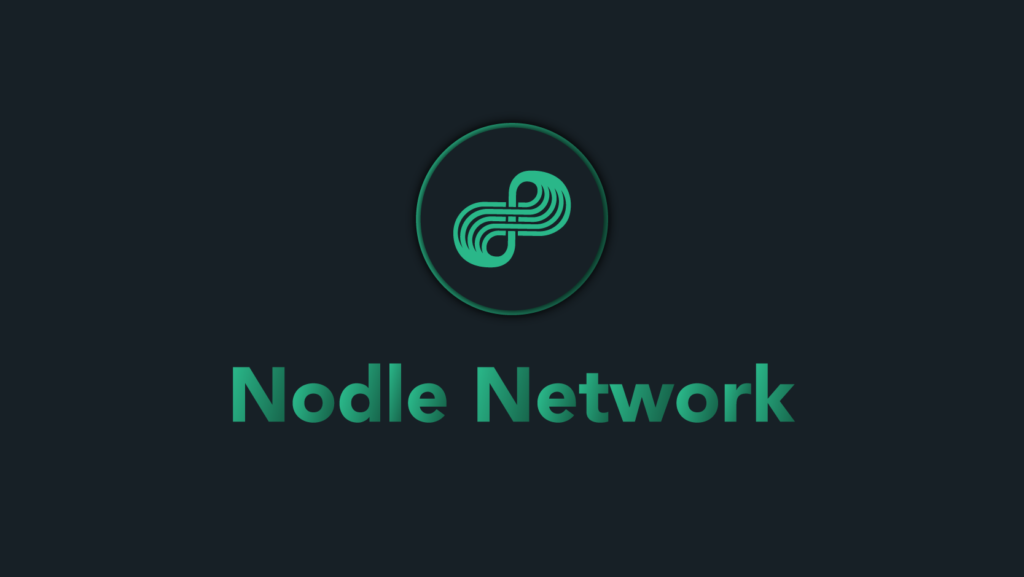 How does Nodle work?
Nodle is a decentralized network made up of millions of smartphones. By downloading the app, users become a "node," participating in the network and earning rewards in return. The more people join, the more powerful the network becomes. The Nodle Network uses Bluetooth Low Energy (BLE) wireless interface. It supports any wireless protocol, such as Wi-Fi and CBRS. This means that it can relay any kind of data ranging from simple connectivity services to specialized use cases like asset tracking.
The Nodle Network's architecture and system design leverage "The Smartphone Infrastructure," utilizing smartphones as nodes and base stations for the network. Furthermore, the team has developed an innovative way to grow the network through "proof of connectivity." Using this method, mobile application developers and consumers compete and participate in the network. They enable their smartphones to provide resources such as wireless radio and bandwidth. In return, they receive Nodle Cash as a reward.
Every smartphone is a "node" just waiting to get to work. Smartphones become nodes by locating and connecting devices within the network. The nodes also receive rewards based on connectivity and availability, which vary by location. Nodle's connect-to-earn app rewards users with NODL tokens – Nodle's native cryptocurrency – for connecting and powering the network with users' smartphones.
About the team
Co-founded in 2017 by Micha Benoliel and Garrett Kinsman. The Nodle team is now a group of 40 experts in varied fields such as cryptography, finance, operations, blockchain, wireless protocols, and mesh networking. While originally founded in San Francisco, Nodle is now a fully remote company.
Tokenmics of NODL
Nodle Cash (NODL) is the native token of the Nodle Network. It is a utility and governance token distributed to the Nodle Network participants by the Nodle Chain. NODL represents a quantification of the utility provided by edge nodes to network users. In the first phase of the network, the main utility shared through the network is connectivity for smart devices.
The total supply of NODL tokens is fixed at 21 billion. Upon migration of Nodle Cash to its native blockchain in 2020, 60% remains unminted, and 24% is in a treasury under the control of the Nodle governance council of token holders. The treasure aims to stimulate the growth of the Nodle ecosystem. Tokens can only be issued by the Nodle Chain itself, which does so in order to incentivize network participants. Today, these allocations are controlled by a centralized oracle operated by Nodle. However, future upgrades will further decentralize and reduce the trust in this process by:
Providing clear safety mechanisms within the on-chain code to ensure that the oracle cannot over-issue tokens.
Providing a clear transparency and auditing mechanism to review the work of the oracle in computing rewards for each participant.
Moving towards a federation model for our oracle would allow third parties to participate in the oracle's work.
Recent Price & Performance of Nodle Network (NODL)
Currently, their market price is $0.003433 per unit. It has a market cap of $8,904,351 and a fully diluted market cap of $28,868,771. It also has a 24-hour trading volume of $23,250. You can check the live price of their token right here!
How to buy Nodle Network (NODL)
You can buy Nodle Network (NODL) on MEXC by following the steps:
Log in to your MEXC account and click [Trade]. Click on [Spot].
Search "NODL" using the search bar to see the available trading pairs. Take NODL/USDT as an example.
Scroll down and go to the [Spot] box. Enter the amount of NODL you want to buy. You can choose from opening a Limit order, a Market order, or a Stop-limit order. Take Market order as an example. Click [Buy NODL] to confirm your order. You will find the purchased NODL in your Spot Wallet.
You can find a detailed guide on how to buy NODL token here.
Keep Yourself Updated With The Crypto Trend
Check out all of the listings in the Innovation and Assessment zones as well as the major tokens in the Main Zone – we have more amazing projects to come! What's more, MEXC lists moonshots and offers access to trade major cryptocurrencies. Visit the Hot Projects section as well to uncover more featured popular tokens. Lastly, feel free to visit MEXC Academy to learn more about cryptocurrency!
Start your travel on MEXC Global