Protocon or PEN (PEN/USDT – Trade it here) is a Web 3.0 layer 1 public blockchain platform. They provide an automated protocol economy for decentralized app creations. Basic information for their token is available on the MEXC Digital asset introduction page.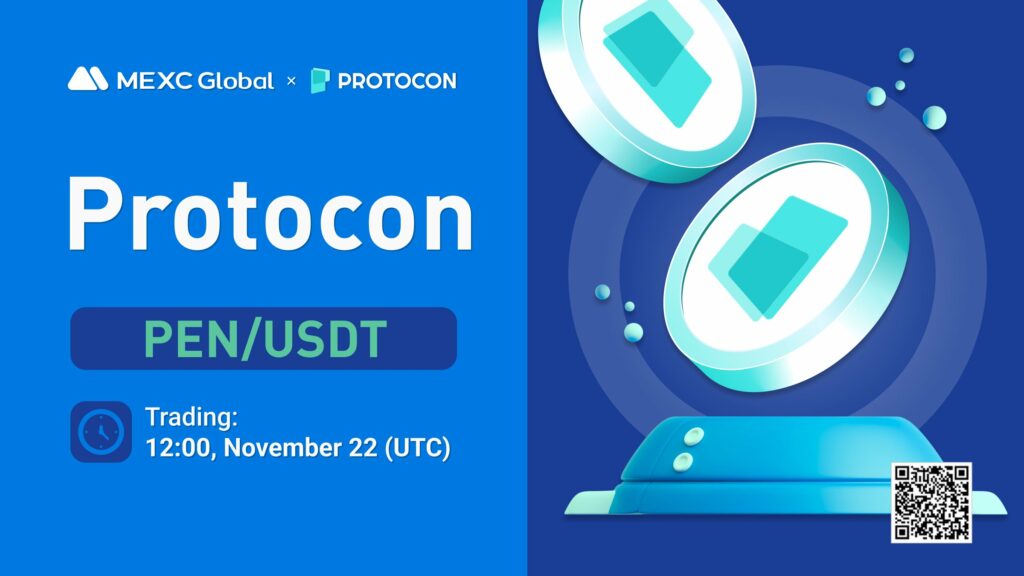 How Does it Work
The demand for blockchain technology is ever-increasing. Unfortunately, our current technological pace is not keeping up with the demands. Establishing a protocol economy requires a lot of fine-tuning such as pledges, consensus, minimal intervention, and many more. Furthermore, we have to ensure that many aspects are up to standards. For example, the data processing performance must suffice, cost and efficiency, security, and decentralization. These are all aspects that developers must provide. So, how does Protocon comes into play?
Protocon kickstarted with gaming and metaverse. They want to deliver a blockchain solution for online games, metaverse, and all the Dapps in between. Protocon optimizes the ISAAC+ Consensus Algorithm, maximizing the advantage of PBFT. The advantage includes speed, efficiency, economical, and optimal stability. Furthermore, the algorithm ensures a balance between decentralization and security.
Now, Protocon provides a fast data processing speed of up to 5,000 TPS. They are also ready to use for businesses. Their contract model allows developers to easily build any Dapps. Furthermore, they created pre-validated contract models in block form to tackle Smart Contract performance and security challenges. Protocon will also constantly verify the integrity of the nodes. This ensures that it will provide the live network with a stable node.
Recent Price & Performance of Protocon (PEN)
PEN is the native and governance token for the ecosystem. PEN holders decide on the functions and expansion of the whole network. Currently, the market price for PEN is $0.02495 per unit. They have a market cap of $455,739 and a fully diluted market cap of $124,783,761. You can check the live price of their token right here!
How to buy Protocon (PEN)
You can buy Protocon (PEN) on MEXC by following the steps:
Log in to your MEXC account and click [Trade]. Click on [Spot].
Search "PEN" using the search bar to see the available trading pairs. Take PEN/USDT as an example.
Scroll down and go to the [Spot] box. Enter the amount of PEN you want to buy. You can choose from opening a Limit order, a Market order, or a Stop-limit order. Take Market order as an example. Click [Buy PEN] to confirm your order. You will find the purchased PEN in your Spot Wallet.
Keep Yourself Updated With The Crypto Trend
Check out all of the listings in the Innovation and Assessment zones as well as the major tokens in the Main Zone – we have more amazing projects to come! What's more, MEXC lists moonshots and offers access to trade major cryptocurrencies. Visit the Hot Projects section as well to uncover more featured popular tokens. Lastly, feel free to visit MEXC Academy to learn more about cryptocurrency!
Start your travel on MEXC Global