MetaMall (MALL/USDT – Trade it here) is a virtual shopping mall in the metaverse, combining technologies such as VR, NFT, and DeFi. MetaMall is built on Solana to ensure fast transactions and low Gas fees and has a cross-chain wallet. Metamall will provide a first-of-its-kind virtual reality (VR) experience on the blockchain, allowing users to build, explore, and trade in their very own virtual mall. It will serve as a primary center for crypto enthusiasts of all levels. Users will also be able to interact with some of the biggest brands in the business and entertainment industries for immersive entertainment at home. Metamallers will be the name given to token holders. Metamallers can build real wealth by selling, leasing, or staking assets, by winning in games, performing or hosting, and through various other activities in one location for the first time.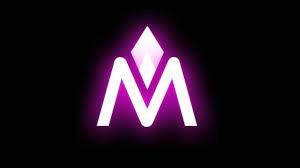 Who are the founders of Metamall?
On the founding team, co-founder Serge Gianchandani is a serial entrepreneur who holds 12 patents for 3D and VR image products and is also the founder of Egg Solution Optronics. In 2001, Serge co-founded Moksha, which has more than 300 customers worldwide, including Amazon, Kmart, Flipkart, and others. Co-founder Sahan Ray has led a number of businesses to unicorn status, and he has led the planning and execution of significant projects in Benetton India, achieving over $200 million in total transaction value in Jabong; he also led a commercialization team, driving a 40-fold increase in annual Udaan.com transactions to $2 billion in 23 months.
"We're going to see generations of users spending a lot of time on Metaverse playing games, social networking, and building wealth," Serge Gianchandani said. "Metamall is a unique blend of the metaverse, entertainment shopping, and encryption that enriches the user experience and allows brands to connect with their audiences."
Play and earn tokens on Metamall
Metamallers are engaging in a highly exhilarating retail and gaming experience, and every activity will be an opportunity to build wealth through earning tokens.
Metamallers can build real wealth by selling, leasing, or staking assets, by winning in games, performing or hosting, and through various other activities. On Metamall, users will be able to create stores, games, arenas, and experiences. Metamall will constantly evolve with users' imagination and creativity, which in turn will further enrich the user experience and build engagement and wealth on the platform. Metamallers can have their own high street, lounges, and game zones. Users can organize, host, and win competitions on Metamall as well as shop, meet, and engage with friends.
What is the highest and lowest price of Metamall in the past 30 days?
Since listed on MEXC in 2022, Mall reached the highest price (ATH) of 0.000468 USDT during the past 30 days, with the lowest price for Mall being 0.000143 USDT.
How to buy Mall Token?
Looking for how to buy MALL token on MEXC? GO via the following the steps:
Log in to your MEXC account and click [Trade]. Click on [Spot].
Search "Mall" using the search bar to see the available trading pairs. Take Mall/USDT as an example.
Scroll down and go to the [Spot] box. Enter the amount of Mall you want to buy. You can choose from opening a Limit order, a Market order, or a Stop-limit order. Take Market order as an example. Click [Buy Mall] to confirm your order. You will find the purchased Mall in your Spot Wallet.
Interested in crypto like Mall?
MEXC lists moonshot and provides access to trading of major crypto coins like Mall. Keep an eye on our listings in Innovation and Assessment zones, as well as major tokens in the Main Zone – we have more great projects to come! Also, visit the hot projects section to find more hot tokens that were listed already. If you would like to know more about crypto trading itself, visit MEXC Academy.