Mask Network or MASK (MASK/USDT – Trade it here) is a bridge that connects internet users from Web 2.0 to Web 3.0. It was launched back in 2019 and was formerly known as Maskbook. It is a protocol that allows users to communicate encrypted communications, cryptocurrency, and decentralized applications (DApps) through social networks. Basic information for the Mask Network token is available on the MEXC Digital asset introduction page.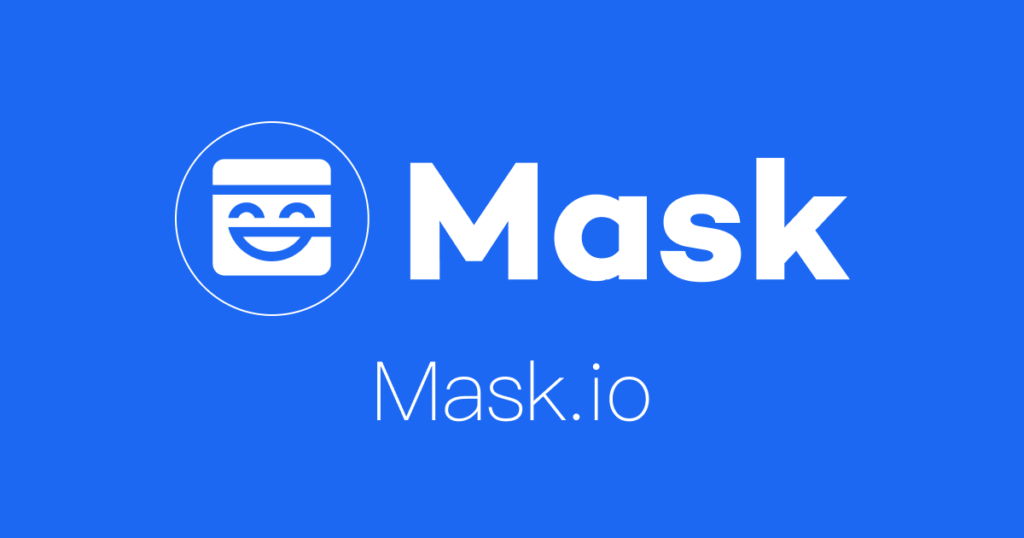 How Does it Work
Mask presents itself as a bridge between Web 2.0 and Web 3.0. For your information, web 2.0 is the modern website that features centralized interactive social networks such as Facebook and Twitter. Decentralized platforms and artificial intelligence on the other hand are categorized as web 3.0. It was first released as a tool to send encrypted messages on social media. However, they have now evolved. They are now a peer-to-peer encrypted software for social networks built on Ethereum. Users can send encrypted messages, crypto and DApps using their network.
According to the founder Suji Yan, they see themselves as a bridge rather than a replacement. It is almost impossible to replace big corporations such as Facebook and Twitter. However, they can offer a secure messaging system free of surveillance. After Elon Musk's acquisition of twitter, Mask once again rose up to the spotlight. As Elon is a big fan of crypto, the community are speculating that Mask could potentially place a bigger role in bridging Web2 and Web3.
Tokenomics With Recent Price & Performance of Mask Token
The tokenomics of MASK :
Name: Mask Network.
Ticker: MASK.
Token type: Utility and governance
Max supply: 100,000,000
Circulating Supply: 47,229,163
MASK reached the highest price (ATH) of $37.33 USD on February 24, 2021. Currently, they are on an uptrend trading at $4.794 USD per unit. They have a market cap of $223,234,230 & fully diluted market cap of $472,661,838. You can check the live price of Mask Token right here!
How to buy Mask Network Token (MASK)?
You can buy Mask Network Token (MASK) on MEXC by the following the steps:
Log in to your MEXC account and click [Trade]. Click on [Spot].
Search "MASK" using the search bar to see the available trading pairs. Take MASK/USDT as an example.
Scroll down and go to the [Spot] box. Enter the amount of MASK you want to buy. You can choose from opening a Limit order, a Market order or a Stop-limit order. Take Market order as an example. Click [Buy MASK] to confirm your order. You will find the purchased MASK in your Spot Wallet.
You can find a detailed guide on how to buy MASK tokens here.
Opportunities on Leveraged ETF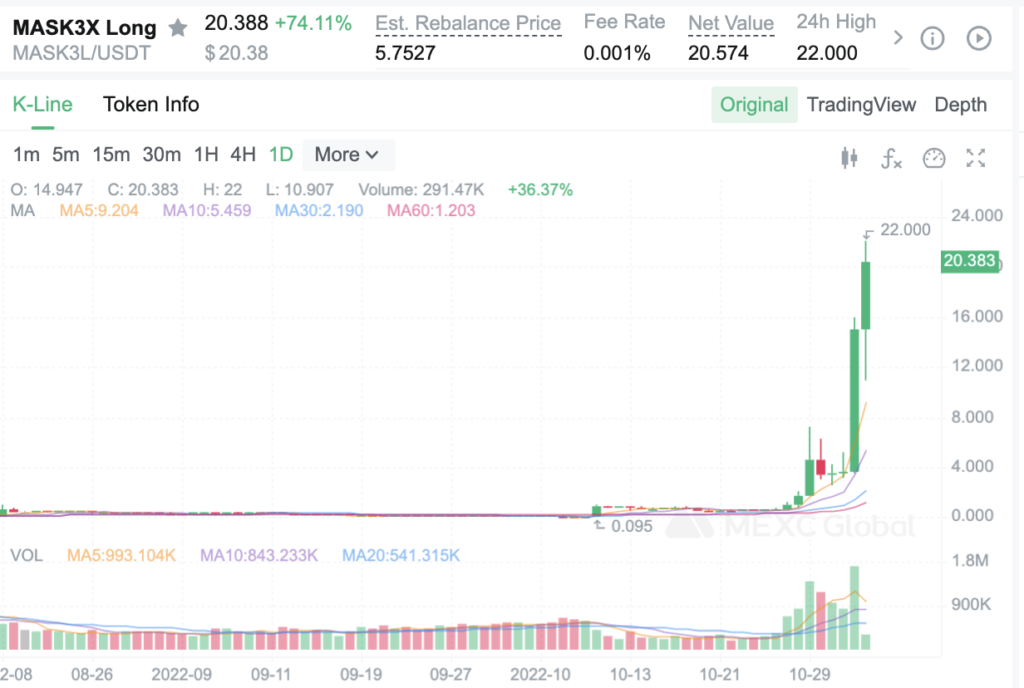 This is the trading graph of Mask Network on a 3X leveraged ETF. At the time of writing (November 3, 2022), we can see that MASK3L/USDT is performing greatly as +74.11%. Leverage ETF opens up more opportunity for higher gain with no liquidity risk for your daily trading. Every 1% growth on the spot market is equivalent to 3% on the leveraged ETF platform. If you had bought 100 USDT worth of MASK3L at 0.095 on October 21, you could have earned a compound interest of more than 4,000 USDT.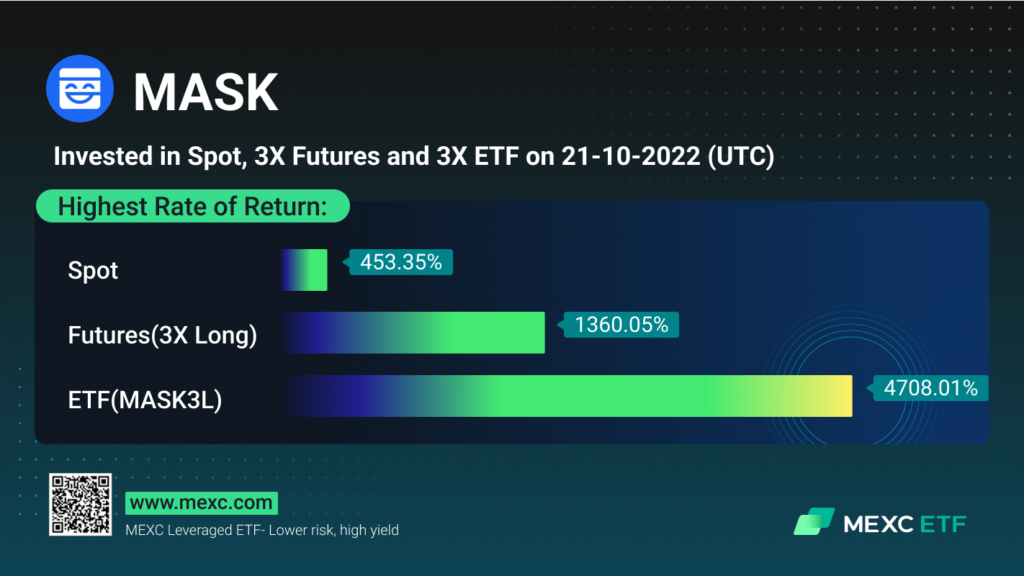 Here we can see that leveraged ETF provides a much higher yield in comparison with other trading zones at MEXC. If you started trading on October 21, 2022, your highest rate of return today (November 3,2022) would be more than 5000%. Start your ETF trading today and get ahead of other traders! MEXC provides leveraged ETF on many tokens of your liking. Find out what is ETF here and explore ETF on MEXC now!
Keep Yourself Updated With The Crypto Trend
Check out all of the listings in the Innovation and Assessment zones as well as the major tokens in the Main Zone – we have more amazing projects to come! What's more, MEXC lists moonshot and offers access to trade major cryptocurrencies. Visit the Hot Projects section as well to uncover more featured popular tokens. Lastly, feel free to visit MEXC Academy to learn more about cryptocurrency!