Bajun Network or BAJU (BAJU/USDT – Trade it here) is the canary network for Ajuna. It runs on the Kusama blockchain and uses the BAJU token as governance. Basic information for their token is available on the MEXC Digital asset introduction page.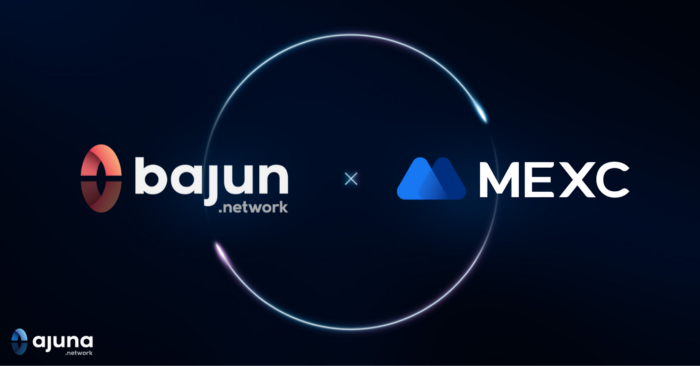 What is the Function of Bajun Network
Bajun Network is a canary network for Ajuna Network. In simpler terms, it is a testing ground for upcoming projects. Bajun network will first launch any new projects prior to releasing them in Ajuna. Furthermore, it is fully functional and capable of hosting games.
They will deploy new features on the Bajun Network first for proper experimentation and checking. This ensures that every feature is tested and Ajuna Network will only receive the best. Additionally, usage fees in Bajun are lower. Meaning, the barrier to entry is much lower, allowing smaller games to launch and potentially grow.
What is BAJU Token's Usage
Developers
Developers must stake BAJU to secure a Game Chain on the Kusama parachain (Bajun). Furthermore, a Game Chain will provide developers with access to Ajuna's sidechains. This ensures the best performance and response time. However, staking is only applicable to games that require a dedicated Game Chain. Smaller games that do not need a Game Chain can access Bajun using a pay-as-you-go method. BAJU is also used to pay all network costs.
Users
Users can support any new games or projects by staking BAJU. This will help the games obtain an Ajuna Game Chain on Bajun. Furthermore, users can stake the tokens in exchange for benefits like game tokens and NFTs. BAJU is also the key to accessing all network services. For example, users can spend BAJU tokens to join in-game auctions, tournaments, token swaps, and many more.
Is BAJU Token a Good Investment
BAJU is the governance and utility token for Bajun Network. It has a lot of usage. Therefore, it has the potential for both short and long-term investment. Additionally, when AJUN token goes live, we might see fluctuations in BAJU token. Therefore, it is crucial to do proper market research and prepare a suitable exit strategy before investing.
Where to buy Bajun Network (BAJU Token)
You can find Bajun Network here at MEXC Global! We are listing BAJU/USDT in our innovation zone with a market price of $0.0614 per unit. It has a market cap of $3,069,270 and a fully diluted market cap of $3,069,270. It also has a 24-hour trading volume of $14,430. You can check the live price of their token right here!
How to buy Bajun Network (BAJU Token)
You can buy Bajun Network (BAJU Token) on MEXC by following the steps:
Log in to your MEXC account and click [Trade]. Click on [Spot].
Search "BAJU" using the search bar to see the available trading pairs. Take BAJU/USDT as an example.
Scroll down and go to the [Spot] box. Enter the amount of BAJU you want to buy. You can choose from opening a Limit order, a Market order, or a Stop-limit order. Take Market order as an example. Click [Buy BAJU] to confirm your order. You will find the purchased BAJU in your Spot Wallet.
You can find a detailed guide on how to buy BAJU token here.
Keep Yourself Updated With The Crypto Trend
Check out all of the listings in the Innovation and Assessment zones as well as the major tokens in the Main Zone – we have more amazing projects to come! What's more, MEXC lists moonshots and offers access to trade major cryptocurrencies. Visit the Hot Projects section as well to uncover more featured popular tokens. Lastly, feel free to visit MEXC Academy to learn more about cryptocurrency!
Start your travel on MEXC Global