SuperRare (RARE/USDT – Trade it Here) is a marketplace for collecting and trading unique, single-edition digital artworks. Each artwork is authentically created by an artist in the network, and tokenized as a crypto-collectible digital item that you can own and trade. This article explores the core features and overall tokenomics of SuperRare (plus how to buy and earn RARE on MEXC).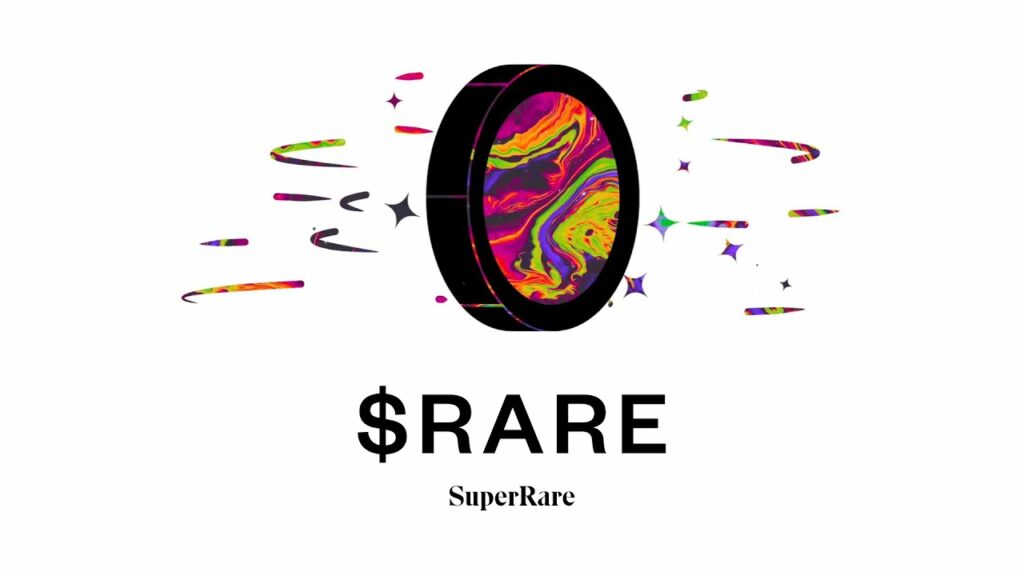 Core Features of SupeRARE
SuperRare 2.0 was designed to address the three key issues that currently exist in the NFT trading space: 1) decentralization, 2) promotion/support for artist, and 3) management. SuperRare is ready and equipped with tools to address each of these pain points.
SuperRare Spaces. Independently-run storefronts on SuperRare that can curate art and artists, promote sales, run auctions, and collect commissions. Each Space can launch its own branded ERC-721 compliant minting smart contract and invite artists to mint NFTs with them, either as a one-time event or on an ongoing basis.
Sovereign Minting Contracts. If an artist chooses to, they can easily deploy a custom NFT minting contract and begin tokenizing and selling their art as a uniquely independent artist on SuperRare. This enables artists a new option in addition to minting on a shared contract with other artists. A custom smart contract provides artists with their own customizable ticker (e.g. ROSES), and is a further step toward artists being able to become their own sovereign creative platform.
SuperRARE Tokenomics
There is a total supply of 1 billion RARE tokens. At the time of writing, RARE has an estimated market cap of $30,769,917 and a fully diluted market cap of $301,893,936. Its distribution is as illustrate below: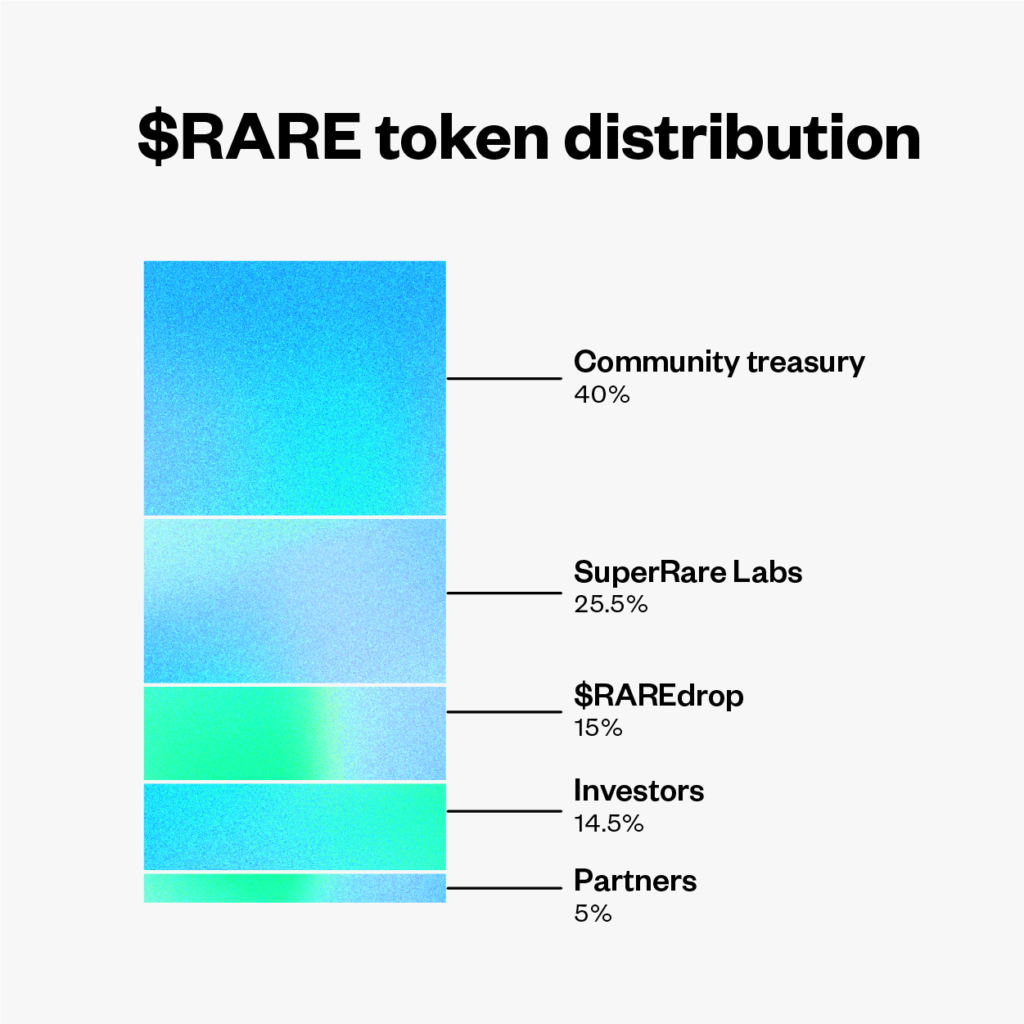 Additionally, RARE tokens follow the roadmap illustrated below: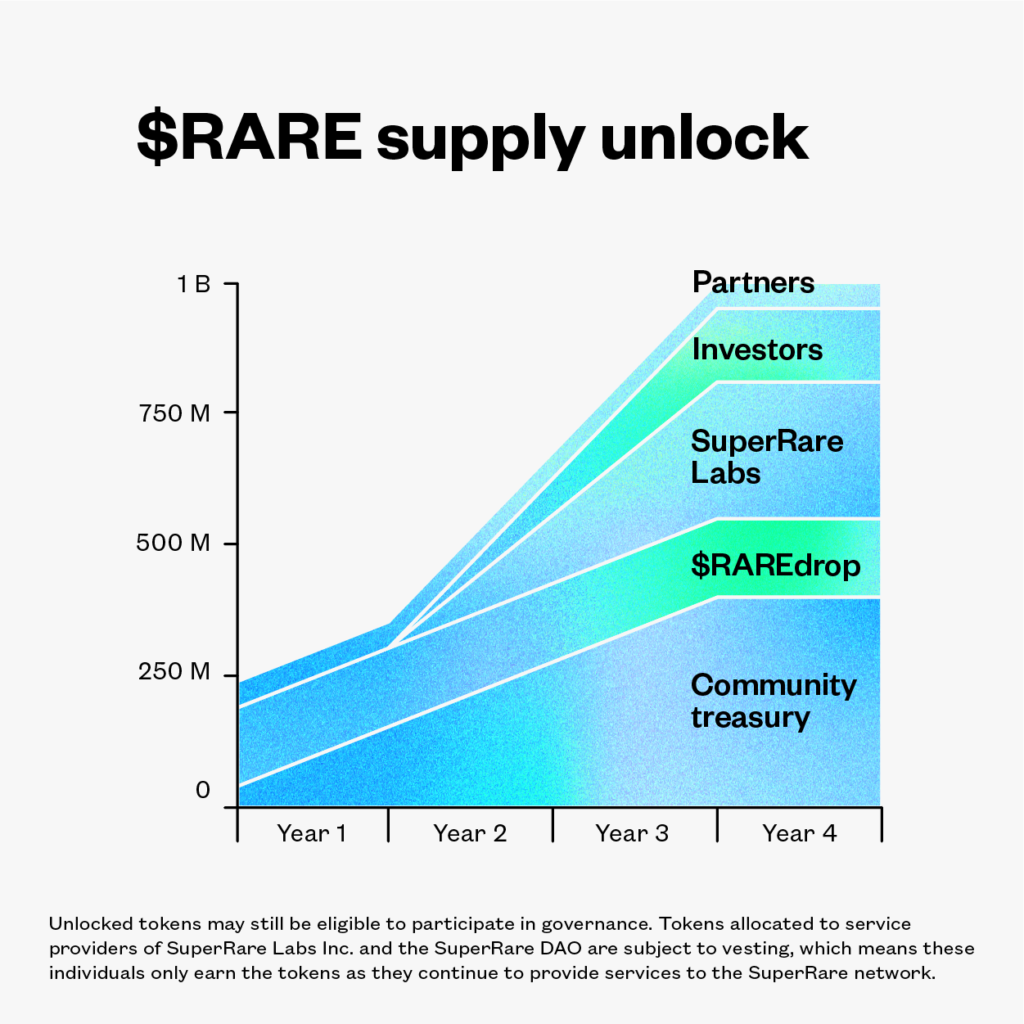 How to buy RARE?
Looking for a way to buy RARE ? You can purchase RARE on MEXC following the steps:
Log in to your MEXC aчccount and click [Trade]. Click on [Spot].
Search "RARE" using the search bar to see the available trading pairs. Take RARE/USDT as an example.
Scroll down and go to the [Spot] box. Enter the amount of RARE you want to buy. You can choose from opening a Limit order, a Market order or a Stop-limit order. Take Market order as an example. Click [Buy RARE] to confirm your order. You will find the purchased RARE in your Spot Wallet.
For the comprehensive guide on how to buy RARE and other available tokens, please visit special MEXC How to Buy Guides Section.
Recent RARE Price & Performance
RARE reached the highest price (ATH) of 1.1889 USD on January 5th, 2022. The lowest price of RARE since the ATH date was 0.1457 USD on June 18th, 2022.
Interested in crypto like RARE?
MEXC lists moonshot and provides access to trading of major crypto coins like RARE, keep an eye on our listings in Innovation and Assessment zones, as well as major tokens in the Main Zone – we have more great projects to come! Also, visit the hot projects section to find more hot tokes that were listed already. If you would like to know more about crypto trading itself visit MEXC Academy.