CultDAO or CULT (CULT/USDT – Trade it here) is founded by Mr. O'Modulus, serving the function as a decentralized venture capitalism. The purpose of it is to empower and fund those building and contributing towards the decentralized future.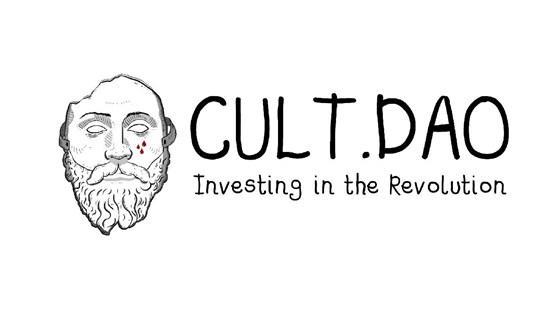 CultDAO Core Features and Ecosystem
CULT claims that they serve to fast forward the collapse of the old financial system, to end the tyranny of sovereign nations and central banks. "The current financial system serves to keep the people poor, a society built on debt needs inflation to function, and inflation serves to rob the poor and allow them to never catch up with their overlords in the ruling class.", as in the whitepaper.
The ultimate goal of CULT is to realize the future of decentralization of the financial system by funding and supporting organizations and projects that work towards the goal. As previously mentioned, CULT serves as a decentralized venture capital and the fund is from the token treasury, filling up with the 0.4% transaction fees. Further, CultDao proposed a new project named Revolt 2 Earn (RVLT) to specifically support individuals that contribute to the future of decentralization.
CULT Tokenomics
CULT is the tradable and liquid token of CultDAO, transacting it will contribute to the protocol by filling the DAO treasury slowly, to fund investments into decentralized technologies. CULT is used for staking and participating in community governance.
It follows the mechanism as follows: users interact & trade with the token as normal, 0.4% tax is taken (in the CULT token) on each transaction, this means almost all transactions should clear on standard DEX slippage settings. This tax is collected in CultDAOs treasury and builds up to a USD value which matches the market value of 15.5 ETH.CULT can be staked for dCULT. The top 50 dCULT holders are The Guardians. All holders below top 50 have voting rights and these are The Many. The Guardians (top 50 holders) are the only users who can put proposals before the DAO, but they cannot vote on them.
If a proposal has been approved, and the 15.5 CULT ETH value is hit, it will automatically send 13 ETH to the proposal wallet address provided, and 2.5 ETH to a burn wallet.
If a proposal is not approved, the CULT will continue to build up past the 15.5 ETH level but will auto send once a proposal is approved.
How to buy CULT?
You can buy CultDAO on MEXC following the steps:
Log in to your MEXC account and click [Trade]. Click on [Spot].
Search "CULT" using the search bar to see the available trading pairs. Take CULT/USDT as an example.
Scroll down and go to the [Spot] box. Enter the amount of CULT you want to buy. You can choose from opening a Limit order, a Market order or a Stop-limit order. Take Market order as an example. Click [Buy CULT] to confirm your order. You will find the purchased CULT in your Spot Wallet.
For the comprehensive guide on buying CultDAO and other available tokens, please visit special MEXC How to Buy Guides Section.
Recent CULT Token Price & Performance
Since listed on MEXC in 2022, CultDAO reached the highest price (ATH) of 0.000075 USDT in March 2022.
Interested in crypto like CultDAO?
MEXC provides access to trading of popular altcoins like CultDAO, keep an eye on our listings in Innovation and Assessment zones, as well as major tokens in the Main Zone – we have more great projects to come! Also, visit the hot projects section to find more hot tokes that were listed already. If you would like to know more about crypto trading itself visit MEXC Academy.