Moonbeam or GLMR Coin (GLMR/USDT – Trade it here) is a Polkadot parachain designed for developers. It allows developers to port their projects with minimal to no code changes, enabling them to tap into the Polkadot ecosystem and all its assets.This article explores project core features and overall tokenomics of Moonbeam coins plus ways of how buy GLMR or earn it on MEXC.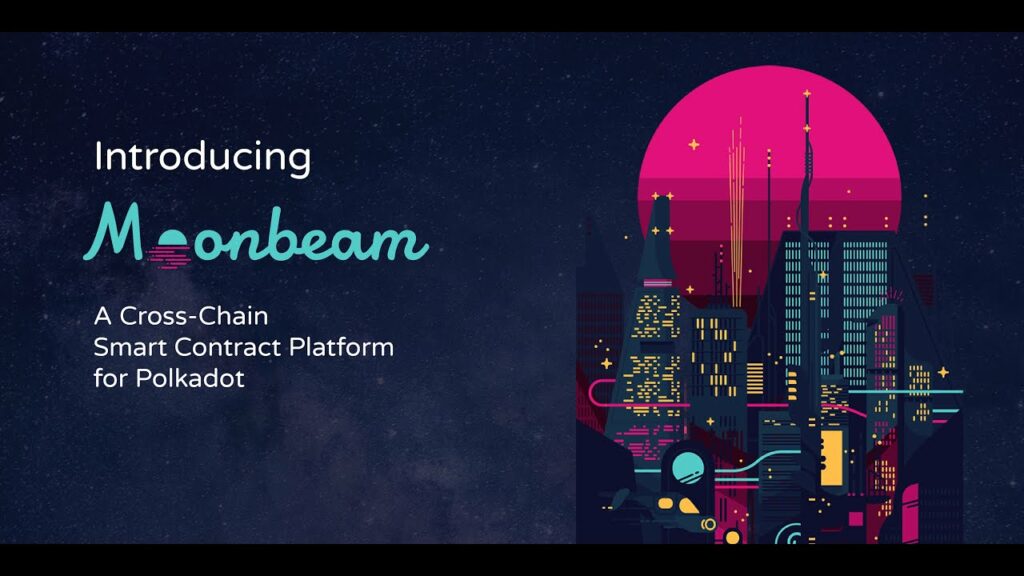 Being more than just an EVM implementation, Moonbeam is a highly specialized Layer 1 chain that mirrors Ethereum's Web3 RPC, accounts, keys, subscriptions, logs, and more. The Moonbeam platform extends the base Ethereum feature set with additional features such as on-chain governance, staking, and cross-chain integrations.
Currently, Moonbeam has the following configurations:
Runs as a parachain connected to the Polkadot relay chain
Has an active set of 64 collators
Has infrastructure providers that provide API endpoints to connect to the network. Projects can also run their own node to have access to their own private endpoints
Moonbeam Core Features
Moonbeam achieves these goals with the following key features:
Decentralized and Permissionless
Providing a base requirement for censorship resistance and support for many existing and future DApp use cases.
Contains a Full EVM Implementation
Enabling Solidity-based smart contracts to be migrated with minimal change and with expected execution results.
Implements the Web3 RPC API
so that existing DApp front-ends can be migrated with minimal change required, and so existing Ethereum-based tools, such as Truffle, Remix, and MetaMask, can be used without modification against Moonbeam.
Compatible with the Substrate Ecosystem Toolset
Including block explorers, front-end development libraries, and wallets, allowing developers and users to use the right tool for what they are trying to accomplish.
Native Cross-Chain Integration
Integration via the Polkadot network and via token bridges, which allows for token movement, state visibility, and message passing with Ethereum and other chains.
Allowing stakeholders to quickly and forklessly evolving the base protocol according to developer and community needs.
Moonbeam Ecosystem
Dozens of DeFi projects are choosing to deploy on the Moonbeam smart contract platform as an easy way to reach users and assets in the Polkadot ecosystem.
The features of the ecosystem are:
Access to Native Polkadot Assets
Interact with native Polkadot-based assets as XC-20s on Moonbeam.
Expand to reach new users and markets on Polkadot with no need to rewrite or reconfigure smart contracts.
Extensive Ecosystem of Integrations
Moonbeam is compatible with a broad portfolio of Ethereum wallets, developer tools, and other integrations.
Use DApps with deeper connections to Polkadot and specialized parachains that are enabled by XCM.
GLMR Tokenomics
GLMR is the native asset of Moonbeam. This token is central to the design of Moonbeam and cannot be removed without sacrificing essential functionality. The Moonbeam token uses include:
Supporting the gas metering of smart contract execution
Incentivizing collators and powering the mechanics around the creation of a decentralized node infrastructure on which the platform can run
Facilitating the on-chain governance mechanism, including proposing referenda, electing council members, voting, etc.
Paying for network transaction fees
How to buy GLMR?
You can buy GLMR on MEXC following the steps:
Log in to your MEXC account and click [Trade]. Click on [Spot].
Search "GLMR" using the search bar to see the available trading pairs. Take GLMR/USDT as an example.
Scroll down and go to the [Spot] box. Enter the amount of GLMR you want to buy. You can choose from opening a Limit order, a Market order or a Stop-limit order. Take Market order as an example. Click [Buy GLMR] to confirm your order. You will find the purchased GLMR in your Spot Wallet.
Recent GLMR Token Price & Performance
Since listed on MEXC in 2021, GLMR reached the highest price (ATH) of 20.06 USDT in December 2021.
For the comprehensive guide on how to buy GLMR and other available tokens, please visit special MEXC How to Buy Guides Section.
Interested in crypto like GLMR?
MEXC lists moonshot and provides access to trading of major crypto coins like GLMR, keep an eye on our listings in Innovation and Assessment zones, as well as major tokens in the Main Zone – we have more great projects to come! Also, visit the hot projects section to find more hot tokes that were listed already. If you would like to know more about crypto trading itself visit MEXC Academy.
Start your crypto trading journey with MEXC Global Exchange
---
The content of this webpage is not investment advice and does not constitute an offer or solicitation to offer or recommendation of any investment product. It is for general purposes only and does not take into account your individual needs, investment objectives, and specific financial circumstances. Investment involves risk.
Please note that the information and data above are cited from third-party sources & whitepapers and do not represent MEXC. Please refer to direct sources for more details. This is not financial advice and does not constitute an offer or solicitation to offer or recommend any investment product. It is for general purposes only and does not take into account your individual needs, investment objectives, and specific financial circumstances. Investment involves risk.
This disclaimer informs readers that the MEXC Creator's content, views, thoughts, and opinions expressed in the articles belong solely to the creators and authors, and not to MEXC Global itself. MEXC Global doesn't give any investment recommendations or advice.