Sologenic or SOLO (SOLO/USDT – Trade it here) is an XRP blockchain-based solution for consumers and institutional investors. It tokenizes stocks and assets from a variety of TradFi and disruptive markets. The purpose of the project is to bridge the gap between traditional finance and cryptocurrencies by tokenizing the economy, allowing investors to use crypto assets in whatever way they see fit.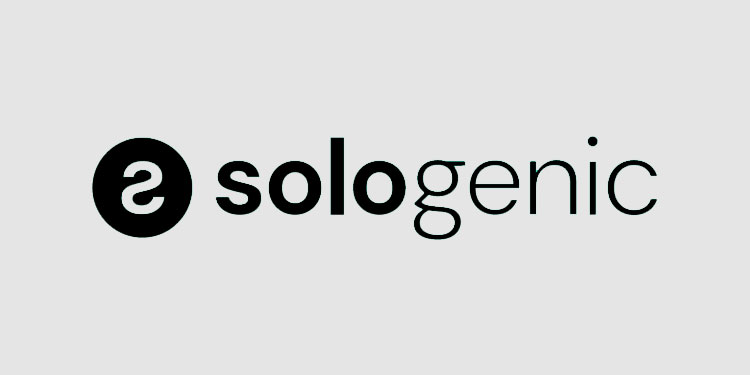 Sologenic is developing a new and diversified ecosystem where investors may participate in tokenized equities, ETFs, and other assets. They constructed this network on the XRP ledger, allowing investors to trade these assets using XRP or SOLO tokens.
How Does Sologenic Work?
Investors may use Sologenic to trade tokenized stocks, ETFs, and other assets. In fact, over 40,000 distinct securities are currently accessible for trading. Their platform is based on XRP and allows users to convert non-blockchain assets into tokenized assets for trading on their decentralized exchange (DEX). Each Sologenic derivative is generated in the form of a stablecoin. In contrast to the underlying real-world asset, these stablecoins are backed in a 1:1 ratio. Stablecoins is a symbol of ownership. The 's' symbol denotes a tokenized asset when it is generated.
A Quick Overview of Their Ecosystem
The Sologenic ecosystem is densely packed with products and services. They have a few interesting features such as Tokenized Assets Trading, Sologenic DEX and SOLONEX.
Tokenized Assets Trading – The Sologenic ecosystem makes use of blockchain technology to allow on-demand tokenization for a wide range of assets. This includes non-blockchain assets that are traditionally associated with traditional financial markets, such as stocks and ETFs. SOLO holders have access to thousands of equities, commodities, and ETFs from over 30 major worldwide exchanges. The technology of the platform connects blockchain-based assets to older financial systems, allowing for asset tokenization and cryptocurrency trading for additional asset classes.
Sologenic DEX – The tokenized assets are available at the protocol's native decentralized exchange. Users may trade and hold SOLO, stocks, ETFs, and commodities on this platform. The DEX features an online platform and also accessible via the project's blockchain wallets for Android and iOS.
SOLONEX – SOLONEX is a tokenization brokerage solution that is only available to financial institutions and other institutional-level investors. These include, investment firms, banks or any large financial entities. SOLONEX may tokenize several non-blockchain assets, conduct fractional trading, trade 24 hours a day, create fundraising rounds, manage liquidity, and provide custodial services. Overall, it is a trading suite meant to assist investors in accessing decentralized markets with the same technical capabilities, efficacy, and security that TradFi provides.
They also provide many more services such as NFT marketplace, Solo Wallet and Solo Card. You can check out more of their products at their official website.
How to buy Sologenic Token (SOLO)?
You can buy Sologenic Token (SOLO) on MEXC by the following the steps:
Log in to your MEXC account and click [Trade]. Click on [Spot].
Search "SOLO" using the search bar to see the available trading pairs. Take SOLO/USDT as an example.
Scroll down and go to the [Spot] box. Enter the amount of SOLO you want to buy. You can choose from opening a Limit order, a Market order or a Stop-limit order. Take Market order as an example. Click [Buy SOLO] to confirm your order. You will find the purchased SOLO in your Spot Wallet.
Keep Yourself Updated With The Crypto Trend
Check out our listings in the Innovation and Assessment zones as well as the major tokens in the Main Zone – we have more amazing projects to come! What's more, MEXC lists moonshot and offers access to trade major cryptocurrencies. Visit the Hot Projects section as well to uncover more featured popular tokens. Lastly, feel free to visit MEXC Academy to learn more about cryptocurrency!