Boost Coin is shaping the future of DeFi. Boost is a forward-looking platform that provides decentralized financial tools. These tools have been meticulously crafted by leading developers and are powered by Boost Coin.
Essential information for their token is available on the MEXC Digital asset introduction page. Furthermore, we are listing (BOOST/USDT – Trade it here) on the Innovation Zone! Check it out now!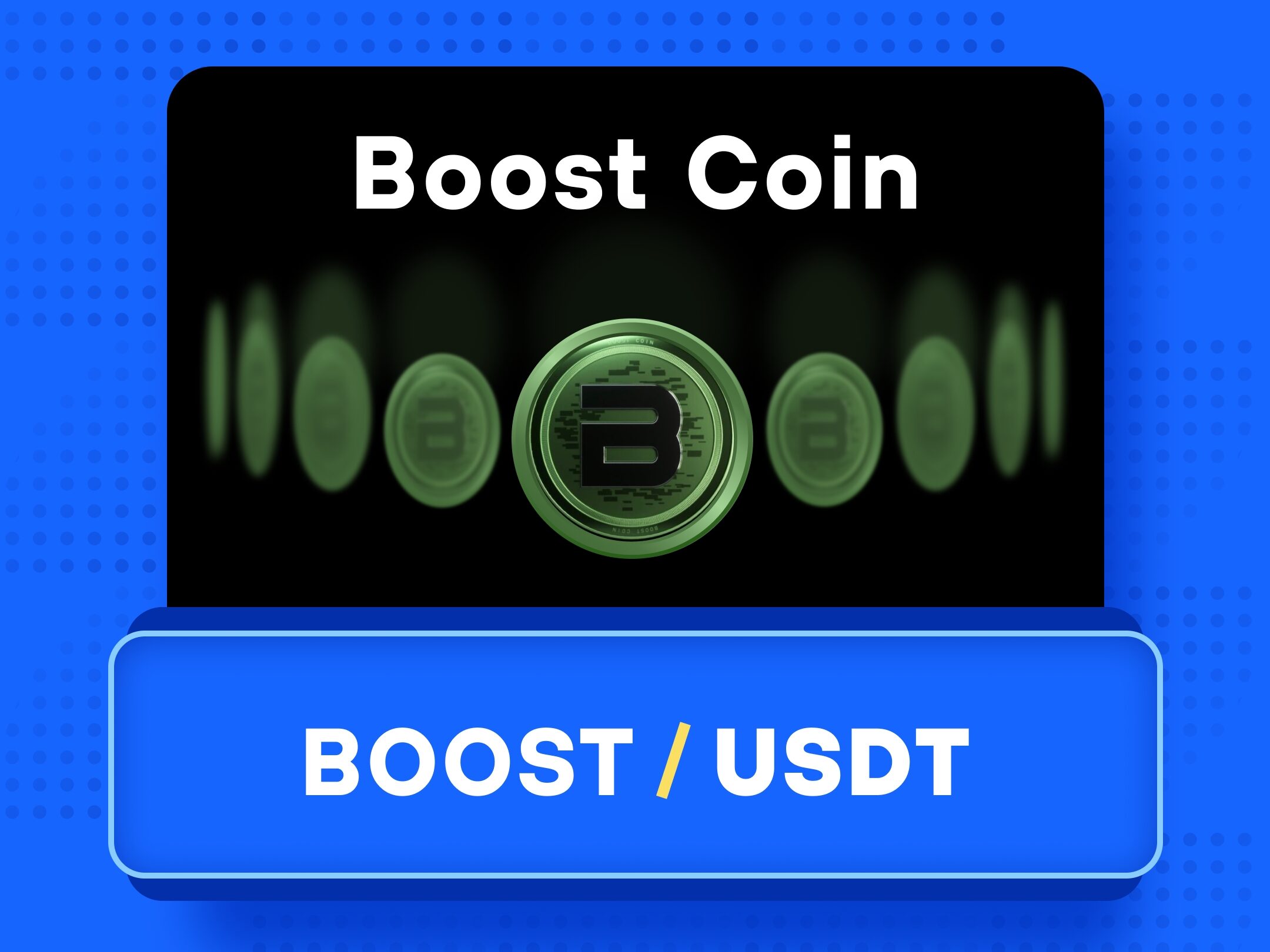 What is the Boost Platform?
Boost is a fresh digital ecosystem designed for the contemporary world. Their core mission is to challenge the traditional financial instruments and systems that facilitate liquidity and trading in the broader economy.
At Boost, they hold a strong belief that the power of finance should be within reach for everyone. It should not be restricted to a privileged few. Furthermore, they understand the importance of harnessing technology to benefit humanity as a whole. It will empower individuals rather than subjugate them to its control.
The primary goal of the Boost ecosystem is to create a self-sufficient and self-governing community. To realize this vision, it's essential to initially establish and maintain a centralized organization responsible for developing the necessary tools. These tools will serve as the foundation for potentially forming a fully operational DAO or a hybrid governance model.
Features in the Boost Platform
BoostSwap
BoostSwap is a new swap for all platform users. It boasts a sleek and user-friendly front end, ensuring a smooth and efficient experience for users. A notable feature of BoostSwap is its 0.3% swap fee, which directly contributes to the Boost Coin liquidity pool. With every transaction on BoostSwap, regardless of the tokens or coins involved, the value of Boost Coin sees a proportional increase, benefiting all participants in the ecosystem.
BoostAI
Boost is harnessing the transformative potential of Artificial Intelligence (AI) in their quest for innovation. By seamlessly integrating AI into their tools, they can push the boundaries of sophistication and resilience, unlocking new levels of efficiency, precision, and adaptability.
The integration of AI-powered algorithms empowers their tools to analyze and interpret vast volumes of data, enabling intelligent decision-making processes. This infusion of AI expertise enhances the user experience, delivering intuitive and personalized solutions tailored to individual needs.
Moreover, AI reinforces the security measures of the platform by efficiently identifying and mitigating potential vulnerabilities. This strengthens the resilience of the systems against emerging threats and cyberattacks.
Where to buy BOOST Token
You can find BOOST Token here at MEXC! We are listing BOOST/USDT in our Innovation Zone!
What is the Price of BOOST Tokens?
The BOOST Token is currently trading at MEXC with a live price of $0.001264. You can check the live price of their token right here!
How to buy BOOST Tokens on MEXC
You can buy BOOST Tokens on MEXC by following the steps:
Log in to your MEXC account and click [Trade]. Click on [Spot].
Search "BOOST" using the search bar to see the available trading pairs. Take BOOST/USDT as an example.
Scroll down and go to the [Spot] box. Enter the amount of BOOST you want to buy. You can choose from opening a Limit order, a Market order, or a Stop-limit order. Take Market order as an example. Click [Buy BOOST] to confirm your order. You will find the purchased BOOST in your Spot Wallet.
You can find a detailed guide on how to buy BOOST Tokens here.
Get Free Airdrops with MEXC Launchpad!
Did you know MEXC gives out 20+ free airdrops weekly? Launchpad and Kickstarter events ensure that all our loyal MX token HODLers receive a ton of new tokens! Learn all about it at our MX Zone now!
Meanwhile, check out all of the listings in the Innovation and Assessment zones as well as the major tokens in the Main Zone – we have more amazing projects to come! Visit the Hot Projects section as well to uncover more featured popular tokens. Lastly, feel free to visit MEXC Academy to learn more about cryptocurrency!
Start your travel on MEXC