Unlike any fan token, the Brazil National Fan Token (BFT/USDT – Trade it Here) isn't listed in Socios.com. It's the fan token entirely backed by the Brazil government and sold on centralized exchanges. Holders of national fan token have different benefits than club fan token. In this article, we will discuss everything you need to know about Brazil National Fan Token plus a guide on how to buy BFT tokens.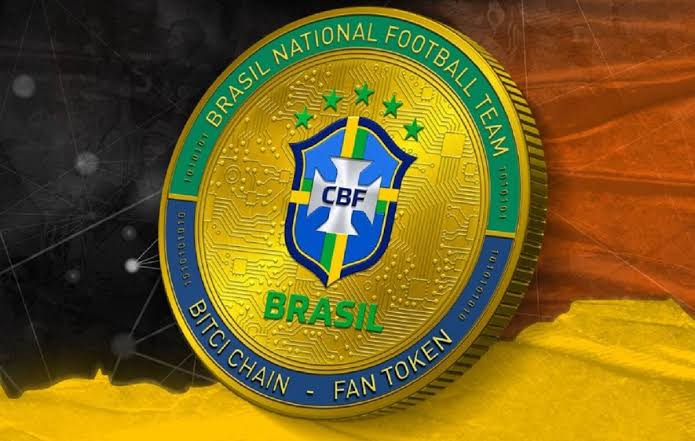 Who created Brazil National Fan Token (BFT)?
Released on August 25, 2021 by the government and football federation of Brazil, BFT aims to trigger various loyalty programs and events that will deliver unique privileged experiences for investors and sports enthusiasts all around the world.
What is Brazil Fan Token (BFT) used for?
According to the amount of tokens in the wallet, the fan who has a higher number has more influence on decisions like participating in voting to choose the music that will play in the stadium, signing a shirt, points to travel and accompany the team if it reaches a final
The fan token is not a financial asset, it is an instrument that guarantees a source of income for a team, while creating a new way for the fans to interact and support their team, the team receives the money raised by them.
How does Brazil National Fan Token (BFT) work?
Being the official Fan Token of Brazil National Football Team, 5 time World Cup winner and also recognized as the most successful National Team that ever played on a football pitch, BFT functions as a membership key, granting its holders the ability to influence and connect with the team, as well as impact decisions made at the national football team headquarter.
Tokenomics with recent price & performance of Brazil National Fan Token (BFT)
The tokenomics of BFT :
Name: Brazil National Fan Token.
Ticker: BFT.
Token type: Utility & Governance.
Max supply: 100,000,000 BFT.
Self Reported Circulating Supply: 29,920,000 BFT
BTF reached the highest price (ATH) of 1.53 USDT on September 29, 2022. The lowest price since the date of ATH was 0.90 USDT on October 11, 2022. The 30 days performance sees the highest price at 1.65 USDT on September 29, 2022 and lowest at 0.79 USDT on October 10, 2022. At the time of writing, its' performance is at 0.94 USDT with a market cap of $27,954,117 & fully diluted market cap of $93,429,535.
How to buy Brazil National Fan Token (BTF)?
You can buy Brazil National Fan Token (BTF) on MEXC by the following the steps:
Log in to your MEXC account and click [Trade]. Click on [Spot].
Search "BTF" using the search bar to see the available trading pairs. Take BTF/USDT as an example.
Scroll down and go to the [Spot] box. Enter the amount of BTF you want to buy. You can choose from opening a Limit order, a Market order or a Stop-limit order. Take Market order as an example. Click [Buy BTF] to confirm your order. You will find the purchased BTF in your Spot Wallet.
Want to stay tuned in crypto market?
Check out our listings in the Innovation and Assessment zones as well as the major tokens in the Main Zone – we have more amazing projects to come! What's more, MEXC lists moonshot and offers access to trade major cryptocurrencies. Visit the Hot Projects section as well to uncover more featured popular tokens. Lastly, feel free to visit MEXC Academy to learn more about cryptocurrency in general.