Alyattes or ALYA (ALYA/USDT – Trade it here) is not a single cryptocurrency or initiative. The project is the name of a set of initiatives that collaborate and are always evolving. Alyattes seeks to create platforms by concentrating on three major topics: social assistance, crypto assets, and mobile entertainment. They aspire to develop a community that provides its supporters a way to make money as well as fun and synergy by adopting these platforms step by step within legal constraints.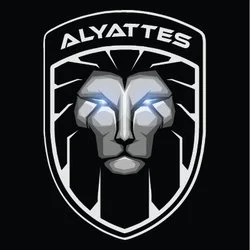 How Does Alyattes Works?
As I mentioned previously, ALYA is a project of multiple platforms. They are ALYA Finance, ALYA AI Trading,  ALYACare, ALYASwap, ALYAEx and ALYAFun.
ALYA Finance – Their team will publish and manage all financial-based operations here on this platform. It started off as a simple mining pool but soon they will increase the amount of services here such as yield farming and staking. They also have a team of analysts that provides details of some reliable coins in ALYA Finance and disseminate them to all users.
ALYA AI Trading – This is a copy trading platform. It is operated by a special team within their team. Basically, users are able to follow the trades of professional traders with a few clicks of a button. They will provide signals pertaining short or long term trades in spot and futures trading for users to follow.
ALYA Care – This is a non profit initiative that aims to assist people in different parts of the world. The rising age of technology will bring misfortune towards less fortunate countries and they hope that ALYA Care will act as a platform of support. It acts as an aid and provides sustainability, reducing social inequalities among the masses.
ALYA Swap – This is an automated market maker (AMM) that enables for immediate token exchange on a chosen Mainnet. They hope that users will have an additional source of income thanks to the currencies that will be listed on the ALYA SWAP Platform and their participation in the liquidity pools for those coins.
ALYA Ex – ALYA Exchange is a platform built on the main working system known as centralized cryptocurrency exchanges. In this exchange, they provide a few advantages such as no transaction fees, weekly ALYA earnings and many more.
ALYA Fun – As the name implies, this platform focuses on games and entertainment. Currently, they provide free online and offline games to their users. They are hoping that in the long run, they will be able to increase the amount of games.
How to buy Alyattes Token (ALYA)?
You can buy Alyattes Token (ALYA) on MEXC by the following the steps:
Log in to your MEXC account and click [Trade]. Click on [Spot].
Search "ALYA" using the search bar to see the available trading pairs. Take ALYA/USDT as an example.
Scroll down and go to the [Spot] box. Enter the amount of ALYA you want to buy. You can choose from opening a Limit order, a Market order or a Stop-limit order. Take Market order as an example. Click [Buy ALYA] to confirm your order. You will find the purchased ALYA in your Spot Wallet.
Keep Yourself Updated With The Crypto Trend
Check out all of the listings in the Innovation and Assessment zones as well as the major tokens in the Main Zone – we have more amazing projects to come! What's more, MEXC lists moonshot and offers access to trade major cryptocurrencies. Visit the Hot Projects section as well to uncover more featured popular tokens. Lastly, feel free to visit MEXC Academy to learn more about cryptocurrency!