Meme-investing is a new way of making money on the internet. It's based on the perceived value of memes rather than any solid ground of system fundamentals.
This buzz around meme investing is based on two well-known faces, Shiba Inu and Dogecoin. Both occupy opposite ends of the spectrum with Dogecoin being a low risk and low return option, while Shiba Inu is high risk and high reward option.
Dogecoin (DOGE) has been one of the most successful digital currencies since its launch in December 2013, but it's still very young compared to other cryptocurrencies like Bitcoin or Litecoin. Does it have a bright future too?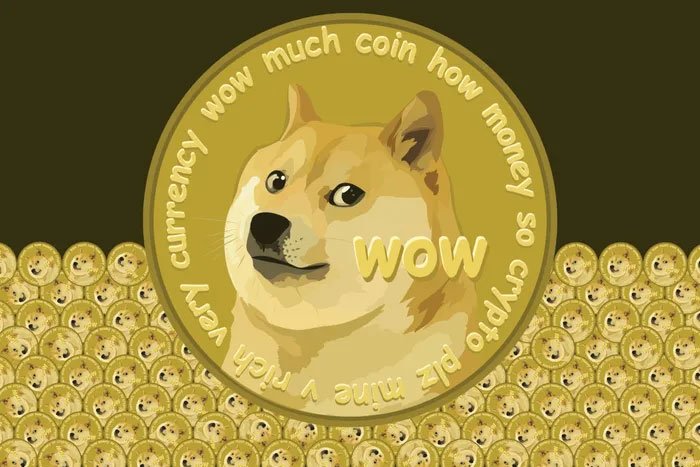 Dogecoin Price
The price can be extremely volatile at times because there are no fundamental factors that affect supply and demand for Dogecoins – so many people see this as an opportunity to make some quick cash from trading them against another currency such as Ethereum (ETH) orBitcoin (BTC).
If you're looking for a safer investment then maybe meme coin buying isn't right for you. But if you're willing to take risks – DYOR on a memecoin and you are ready! It's possible to end up making more money than ever before by just buying into these popular memes today!
The inflationary heights that Dogecoin had climbed earlier and has somewhat course-corrected itself and has inspired many projects. They build spin-offs to cash in on the trend to take a share of the meme-pie. High branding and marketing muscle, notwithstanding the success of Dogecoin, has been hard to replicate.
Dogecoin's supply and demand
Dogecoin does not have any other value than to be used for purposes other than payments. The system of Doge relies on Litecoin (LTC) for its security protocols to be maintained.
The first ATM of Dogecoin was launched in Vancouver in 2014. This launch was followed by two ATMs in Mexico. For now, it's been known that Doge already have been used to sell everything: from adult content to real estate.
Inflationary cryptocurrencies like Dogecoin and Shuba Inu (SHIB) have no limit on how many of these can be produced unlike the grand-dad of crypto, Bitcoin.
Conclusion
Investor in these should have a strong stomach to bear the sudden downfall or guess the upswing and exit as millionaires before things go south. These are temperamental and volatile coins, research before you jump in.
As the first meme coin, Dogecoin has been around for a reasonably long time and survived many downturns more as bone-baiting by its famous supporters. Shiba Inu is still hanging in there and has amused its observers for still being around. Both currencies show extreme behavior which is part of the landscape of meme cryptos. In the next part, we will take a closer look at Shiba.
For other Altcoins overviews, you can check this article. New to crypto? If you want to know more about MEXC products and trading, visit our Academy to learn how to start trading on MEXC.
Start your travel on MEXC
---