XI Protocol or XI (XI/USDT – Trade it here) is a distributed ledger technology solution. This protocol uses space infrastructure as their physical platform. Simply speaking, it represents visual data in space and conveys physical data. Basic information for the XI token is available on the MEXC Digital asset introduction page.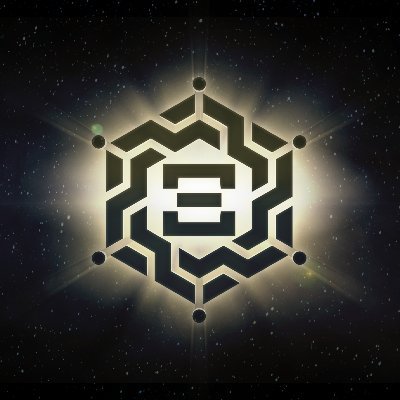 How Does it Work
The XI Protocol is a game-changing advancement of space infrastructure interaction. They are pioneering the usage of Web3-connected space infrastructures. This article is slightly difficult so do take your time to digest the information. First and foremost, XI protocol is trying to create an interplanetary decentralized platform. This platform provides financial incentives to outsourced truth predictions. They also participate in new economic models for questions and answers. The name of the system is Metaoracles.
Metaoracles
We are familiar with the term oracles. Oracle is a digital account of answers provided by different sensors. For example, "Today's temperature is 75°F". Metaoracles on the other hand, can provide questions as well as answers. For example, it can ask questions such as "what is the temperature today?". Answers that are provided are processed through a sequence called cascade calculations before coming up with the right prediction.
Cascade Computations
Alright now what is cascade computations? It is a series of procedures before Metaoracle can provide us with an answer. Cascade computing consists of users, Oracle Arbiters, and a Metaoracle, engaging in the XI Computational Model (XCM). Here are the simplified steps on how does it work:
XI-Commit Transaction provides the required hash and inputs to Metaoracles.
XI-Entity Transaction will then provide the code and entity hash to execute the task.
Next, XI-Reveal Transaction provides the appropriate strings and hashes that will reveal results and shown to Metaoracle for consensus.
Once the steps are completed, Oracle Arbiters will reveal the results.
This entire computation runs on their utility token, XI tokens. Any users who are looking for specific data need to pay XI tokens. On the other hand, the provider will receive XI tokens as an incentive for providing the data.
Space Advertising
XI Protocol is also running a project called space advertising. It is a space hardware display screen for pixel art and non-obtrusive advertising. Their space display screens are 1200*1080 OLED displays, in Cubesats which orbit Earth and The Moon. It also utilizes Web3 advertising time claiming with Solidity. For advertisers who are interested in utilizing their advertising space, you need to prepare a few different types of tokens. They are BETA and RHO tokens for the width and height of the screen space; KAPPA and GAMMA Tokens for pixel colors and XI tokens for duration of the advertisement. Learn more at their official website!
Recent Price & Performance of XI Protocol Token (XI)
XI is the primary governance and utility token. Currently, the market price for XI is $0.012 per unit with a fully diluted market cap of $66,363.09. You can check the live price of XI Token right here!
How to buy XI Protocol Token (XI)
You can buy XI Protocol Token (XI) on MEXC by the following the steps:
Log in to your MEXC account and click [Trade]. Click on [Spot].
Search "XI" using the search bar to see the available trading pairs. Take XI/USDT as an example.
Scroll down and go to the [Spot] box. Enter the amount of XI you want to buy. You can choose from opening a Limit order, a Market order or a Stop-limit order. Take Market order as an example. Click [Buy XI] to confirm your order. You will find the purchased XI in your Spot Wallet.
You can find a detailed guide on how to buy XI tokens here.
Keep Yourself Updated With The Crypto Trend
Check out all of the listings in the Innovation and Assessment zones as well as the major tokens in the Main Zone – we have more amazing projects to come! What's more, MEXC lists moonshot and offers access to trade major cryptocurrencies. Visit the Hot Projects section as well to uncover more featured popular tokens. Lastly, feel free to visit MEXC Academy to learn more about cryptocurrency!