Tune.FM or JAM (JAM/USDT – Trade it here) is a music streaming platform that integrates cryptocurrency. Every second you stream music on Tune.FM, they will pay JAM Tokens to your artist. Quite amazing right? It is the epitome of artist support, the Spotify of music NFT. Basic information for the JAM token is available on the MEXC Digital asset introduction page.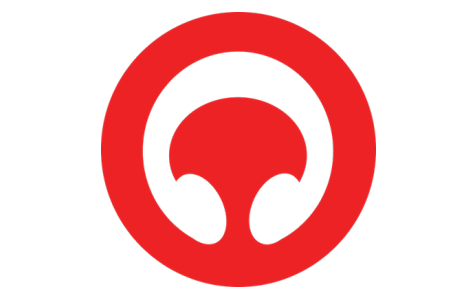 How Does It Work
Everybody enjoys music. It has come a long way in human history. You can connect with people through music, feel better and express yourself. Unfortunately, it is still the least monetized product compared to videos or photographs. This issue puts independent music artists at a significant disadvantage in the marketplace. Currently, major label companies and licensing firms dominate the music sector, causing musicians throughout the world to suffer trying to have their music recognized.
Tune.FM is here to even out the playing field. They allow musicians to distribute their music for free, while listeners pay directly with JAM tokens. This payment mechanism eliminates multiple expensive intermediaries that are common in today's music streaming business models. On the other hand, Tune.fm chose Hedera Hashgraph as its preferred public distributed ledger for the issuance and maintenance. Additionally, artists and listeners can use fungible tokens (JAM) and non fungible tokens (NFT) for the artist's limited edition digital assets.
Tune.FM saves over 98% on token transaction fees by using Hedera instead of Ethereum smart contract. On Hedera, transactions involving native fungible tokens settle in seconds. Their performance and low predictable fees enable commercially viable micropayments in JAM. This in return lowers the expenses of issuance and transfer fees for the artist's work. Meaning, they reduce the transaction fees, and artists get paid more. In a nutshell, when the music starts playing, the artist starts getting paid.
Recent Price & Performance of Tune.FM Token (JAM)
JAM is the native and governance token for JAM. It is also the first native audio token traded on an exchange.
At the time of writing (November 7, 2022), LFG is currently performing at their All-Time-High $0.0003696 USD with a market cap of $350,597 & fully diluted market cap of $21,143,339. You can check the live price of LFG Token right here!
How to buy Tune.FM Token (JAM)
You can buy Tune.FM Token (JAM) on MEXC by the following the steps:
Log in to your MEXC account and click [Trade]. Click on [Spot].
Search "JAM" using the search bar to see the available trading pairs. Take JAM/USDT as an example.
Scroll down and go to the [Spot] box. Enter the amount of JAM you want to buy. You can choose from opening a Limit order, a Market order or a Stop-limit order. Take Market order as an example. Click [Buy JAM] to confirm your order. You will find the purchased JAM in your Spot Wallet.
You can find a detailed guide on how to buy JAM tokens here.
Keep Yourself Updated With The Crypto Trend
Check out all of the listings in the Innovation and Assessment zones as well as the major tokens in the Main Zone – we have more amazing projects to come! What's more, MEXC lists moonshot and offers access to trade major cryptocurrencies. Visit the Hot Projects section as well to uncover more featured popular tokens. Lastly, feel free to visit MEXC Academy to learn more about cryptocurrency!