TRON, or TRX, (TRX/USDT – Trade it here) is the mainnet native token of the TRON protocol issued by TRON DAO. It was first deployed on the Ethereum blockchain and later moved to the TRON native ecosystem, a protocol aimed at constructing a global and free entertainment ecosystem that allows digital content creators to have greater control over both content and interactions with consumers through the employment of digital assets.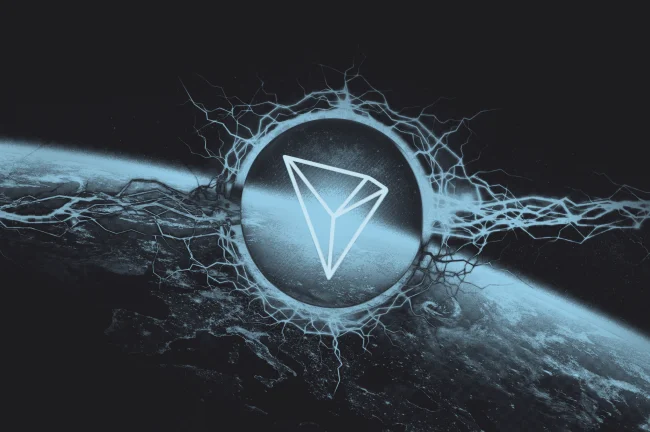 Logo from TRON Foundation
Core Features of TRX
TRX is built around the entertainment industry and offers many unique features that caters to the specific needs of its largely content-creator user-base.
Data Release: All digital content on the ecosystem can be downloaded and distributed for free.
Provision of Content: Digital assets go through the same process of delivery and distribution as typical digital entertainment content in order to stimulate the creation of environmental content.
Personal ICO: Any user can distribute their digital assets in the form of ICOs.
Infrastructure: A variety of decentralized infrastructure is provided to all users (e.g. distributed exchange, offline games, prediction, and game system) in order to ensure a smooth user experience.
TRX Tokenomics
TRX has a total supply of 100 billion, At its initial sale, 15.75 billion TRX was issued to private investors and 40 billion to ICO investors. TRON Foundation, the issuer of TRX, received 34 billion TRX. The Founder of TRON, Justin Sun, owns a separate company called Peiwo Huanle which owns an additional 10 billion TRX.
TRON generates a block every 3 seconds and has a reward mechanism of 32 TRX per block, with nodes receiving 16 TRX per block. Statistically, the yearly inflation momentum of TRX is about 500 million.
TRX mainly serves as a utility token for fueling programs on the TRON system rather than as currency outside of the network. It can be used by consumers to pay for digital content on the network, as well as by content producers who receive these payments and would like to pay for blockchain services using TRX. They can be traded to other cryptocurrencies on exchange platforms as well.
How to buy TRX Token?
You can buy Tron on MEXC following the steps:
Log in to your MEXC account and click [Trade]. Click on [Spot].
Search "TRX" using the search bar to see the available trading pairs. Take TRX/USDT as an example.
Scroll down and go to the [Spot] box. Enter the amount of TRX you want to buy. You can choose from opening a Limit order, a Market order or a Stop-limit order. Take Market order as an example. Click [Buy TRX] to confirm your order. You will find the purchased TRX in your Spot Wallet.
Recent TRX Token Price & Performance
Since listed on MEXC in 2022, TRX reached the highest price (ATH) of 0.092 USDT on May 8th 13th, 2022. The lowest price of TRX since the beginning of 2022 was on June 15th, 2022 reaching 0.047 USDT
Interested in crypto like TRX?
MEXC lists moonshot and provides access to trading of major crypto coins like RVLT, keep an eye on our listings in Innovation and Assessment zones, as well as major tokens in the Main Zone – we have more great projects to come! Also, visit the hot projects section to find more hot tokes that were listed already. If you would like to know more about crypto trading itself visit MEXC Academy.