The Mars Metaverse or MRST (MRST/USDT – Trade it here) is a Mars-themed metaverse platform. Time for us to form a metaverse colony on Martian territory. Basic information for their token is available on the MEXC Digital asset introduction page. Furthermore, MEXC will list MRST in our innovation zone, check it out now!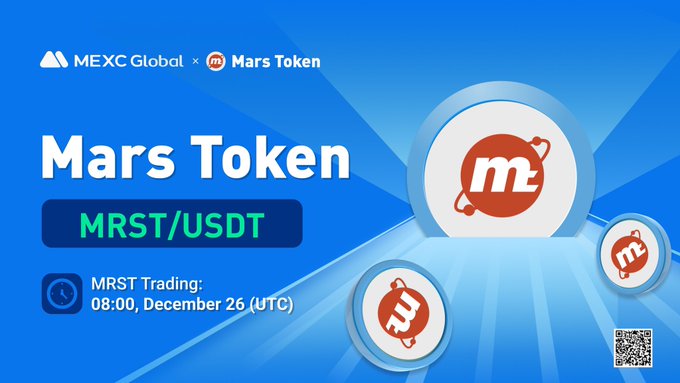 How Does it Work
The Mars Metaverse aims to establish itself as the top gaming platform for leisure and sports. Every user can now own a piece of land in the colony of Mars and spend quality time with friends and family. The only restriction is imagination, and The Mars Metaverse is hoping to break the boundaries. Furthermore, you can earn rewards in all the activities in the metaverse. Play-to-earn to earn seems easily achieved, right?
When the platform grows, independent game developers can take the opportunity to publish their games into the Mars Metaverse. Users can also organize their own sports leagues. This will promote interaction between users in a colony. The metaverse is currently under development and should be available by 2023.
Different from many real-estate concept metaverses, The Mars is introducing a new concept – Colony. The colony is a small circle city with a 1km diameter, just like how we envision a colony in space. There will be one colony on each continent where users can move around freely. Furthermore, users can purchase land plots in the colony for houses or commercial space. However, land plots are hard to get in space. Meaning, you will need to fight for it. Once you own it, it is yours forever!
Tokenomics of MRST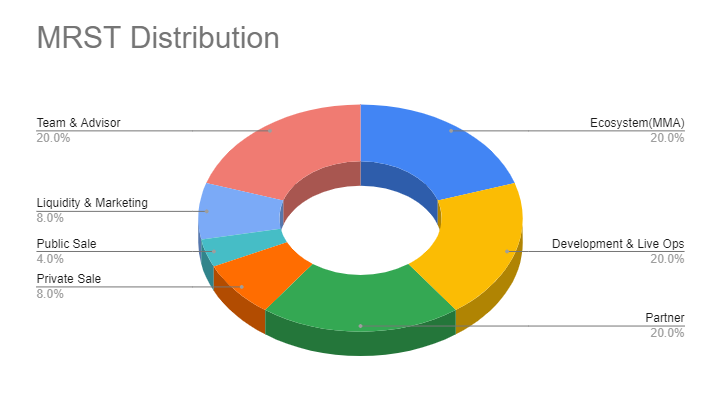 The early stage of development and ecosystem creation will utilize 5 billion MRST.
Recent Price & Performance of The Mars Metaverse (MRST)
Currently, their market price is $0.02528 per unit. It has a fully diluted market cap of $10,113,565. It also has a 24-hour trading volume of $153,771. You can check the live price of their token right here!
How to buy The Mars Metaverse (MRST)
You can buy The Mars Metaverse (MRST) on MEXC by following the steps:
Log in to your MEXC account and click [Trade]. Click on [Spot].
Search "MRST" using the search bar to see the available trading pairs. Take MRST/USDT as an example.
Scroll down and go to the [Spot] box. Enter the amount of MRST you want to buy. You can choose from opening a Limit order, a Market order, or a Stop-limit order. Take Market order as an example. Click [Buy MRST] to confirm your order. You will find the purchased MRST in your Spot Wallet.
You can find a detailed guide on how to buy MRST token here.
Keep Yourself Updated With The Crypto Trend
Check out all of the listings in the Innovation and Assessment zones as well as the major tokens in the Main Zone – we have more amazing projects to come! What's more, MEXC lists moonshots and offers access to trade major cryptocurrencies. Visit the Hot Projects section as well to uncover more featured popular tokens. Lastly, feel free to visit MEXC Academy to learn more about cryptocurrency!
Start your travel on MEXC Global