Step Hero (HERO/USDT – Trade it Here) is the ideal blend of the non-fungible token (NFT) gaming and decentralized finance (DeFi), enabling users to have the pleasure of earning profit as it is the lucrative NFT fantasy-themed RPG game on Binance Smart Chain (BSC) and Polygon. In this article, we will discuss everything you need to know about Step Hero plus a guide on how to buy HERO tokens.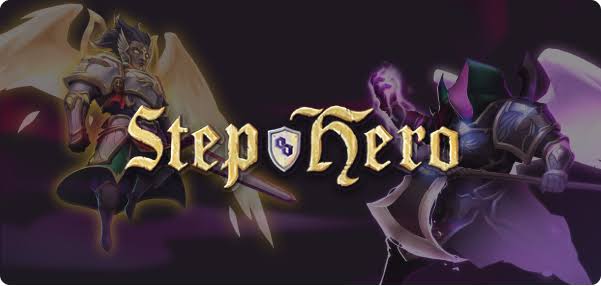 Step Hero (HERO) Ecosystem
The three main facets that make up the ecosystem are as follows:
Step Hero RPG game
The gaming aspect of Step Heroes where good and evil wage war in an RPG format. Fight in battles, increase your energy and grow stronger using NFT cards..
Heroes Farming
A farming and staking environment in which players can earn new HERO NFTs.
NFT Marketplace
A cross-chain marketplace where NFTs can be minted, sold or bought. Users can hold NFT auctions, purchase new NFTs, and benefit from affiliated programs.
The three tenets form a diverse ecosystem in which players can battle against Lucifer's hordes while they earn during the process.
What Makes Step Hero (HERO) Unique?
Step Hero is created with the most sophisticated graphic design of world-class collectibles and a comprehensive and homogeneous NFTs ecosystem. Moreover, the NFTs marketplace is equipped with superior features that allow users to buy and sell NFTs, list other NFTs, create their own NFTs, even launch NFT auctions and join affiliate programs with an attractive commission rate for both promoters and referees. Last but not least, the project has an ultimate RPG game which obtains interesting playing rules ranging from basic levels to advanced levels.
Game Studio based in Vietnam has 10 years of experience in game building.
The game has been developed within 1 year, now it's just migrated to blockchain accordingly.
The turnbase RPG game is also considered as a scarce NFT game of this genre on the market.
Play to earn mechanism is the most outstanding feature that helps players make money from the game. Step Hero already has a completed NFT marketplace for in-game items and NFTs listing.
In addition, Step Hero has an experienced blockchain development team and the project is also supported by superior incubators such as Icetea Labs (PolkaFoundry) and Mayor Captital as strategic partners to consult us on enhancing the system and platform.
Tokenomics with recent price & performance of Step Hero Token (HERO)
Name: HERO token
Symbol: HERO
Network: BSC & Polygon
Decimals: 18
Total supply: 100,000,000 HERO
Circulating supply : 12,951,109 HERO
HERO reached the highest price (ATH) of 3.14 USDT on August 26, 2021. The lowest price since the date of ATH was 0.0016 USDT on October 21, 2022. The 30 days performance sees the highest price at 0.0027 USDT on October 22, 2022 and lowest at 0.0016 USDT on October 21. At the time of writing, its' performance is at 0.001722 USDT with a market cap of $22,355 & fully diluted market cap of $172,406.
How to buy Step Hero Token (HERO)?
You can buy Step Hero Token (HERO) on MEXC by the following the steps:
Log in to your MEXC account and click [Trade]. Click on [Spot].
Search "HERO" using the search bar to see the available trading pairs. Take HERO/USDT as an example.
Scroll down and go to the [Spot] box. Enter the amount of HERO you want to buy. You can choose from opening a Limit order, a Market order or a Stop-limit order. Take Market order as an example. Click [Buy HERO] to confirm your order. You will find the purchased HERO in your Spot Wallet.
You can find a detailed guide on how to buy HERO tokens here.
Want to stay tuned in crypto market?
Check out our listings in the Innovation and Assessment zones as well as the major tokens in the Main Zone – we have more amazing projects to come! What's more, MEXC lists moonshot and offers access to trade major cryptocurrencies. Visit the Hot Projects section as well to uncover more featured popular tokens. Lastly, feel free to visit MEXC Academy to learn more about cryptocurrency in general.