Verasity or VRA (VRA/USDT – Trade it here) is a platform that provides future experience of esport, adtech and digital content economy on blockchain. It empowers advertisers and publishers to combat video ad fraud with a patented technology that delivers unparalleled transparency and security and proactively prevent NFT fraud with an Intelligent Authentication module. In this article, we will discuss everything you need to know about Verasity plus an instruction on how to buy VRA tokens.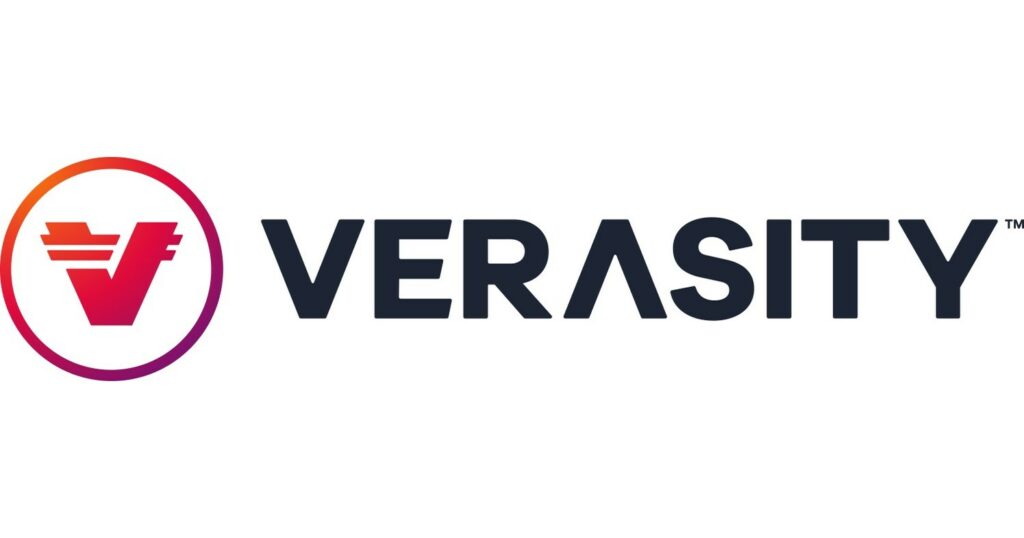 Unlike Bitcoin or Ethereum use Proof-of-Work and Proof-of-Stake mechanism, Verasity uses its revolutionary Proof-of-View (PoV) technology. It allows them to reduce ad fraud across all video advertising channels. With a growing ad revenue stream and multiple product verticals that are being actively used by business clients, Verasity is already a project that generates revenue.
Key Product of Verasity
Verasity has some important products verticals, see below for more detail:
VeraEsports. A top source of Esports content that showcases and packages VeraViews and PoV technologies for global broadcasters.
VeraVerse. It is an NFT Marketplace under development for art, game items and metaverse collectibles.
VeraPlayer. An exclusive video player that uses our ad partners' ads and the exclusive VeraViews ad stack to maximize advertising revenue. Currently used by VeraEsports, VeraPlayer is accessible through the Brightcove Marketplace.
VeraViews and Proof of View. For the prevention of ad fraud across video content, a patented antifraud solution and enterprise-grade ad tech stack are used. PoV applies to NFTs and detects and eliminates ad fraud by transmitting only legitimate views to the blockchain that cannot be modified.
VaraWallet. A wallet for holding $VRA, the utility and ecosystem token of Verasity. VeraWallet is a payment system that accepts both cryptocurrency and other payments and saves rewarded tokens. With more than 130,000 users, VeraWallet provides VRA holders with a staking opportunity of 18.25% annually.
Watch and Earn. It is a program that rewards viewers with tokens for watching videos. With the help of an SDK integration into the video player of the publisher, Watch & Earn rewards users with VRA token. 90% of all video players, including YouTube, Twitch, Vimeo and more, and have the ability to be integrated when used on a publisher's website.
Use Cases of Verasity
VeraViews Ad Tech Stack
It is an anti-fraud software created by Verasity. VeraViews combines 13 different modules to stop ad fraud at its source and ensure that video advertising display to actual users by utilizing both off-chain and on-chain components. VeraViews ensures that publishers use the solution can provide advertisers with a record of true ad serve data by preventing bots from viewing ads and logging ad serve data on Verasity's purpose-built blockchain (VeraChain). This leads to quicker payment times for publishers and higher ROI for advertisers. VeraViews is a cutting-edge new method of serving adverts across video content and VoD.
VeraEsports.com
As one of the most important use cases of Verasity, it is an esports platform and video publisher that combines all of Verasity's market-leading ad tech solutions into a single esports platform that Verasity owns and controls. VeraEsports' main goal is to acquire the rights to broadcast unique Esports competitions. As a result of Verasity's use of these events' pre-existing fan bases, more people are visiting its website and using VeraEsports, which helps Verasity's Proof of View technology withstand stress tests from users.
Through Verasity's partners like Brightcove, VeraEsports enables Verasity to make Esports content accessible to content broadcasters globally. The exclusive esports content from VeraEsports is then combined with VeraViews and PoV, and broadcasters can access Verasity's superior ad tech stack by streaming VeraEsports material.
Verasity.tv
It is the aggregator of publishers and serving as an ecosystem which provides software development kits, or SDKs, for the following video players that publishers can use such as YouTube, Twitch, Vimeo and more. Over 2 million video creators that rely on meager advertising revenues now have access to this.
Over 3,000 publishers are able to activate VeraViews and safeguard their ads from fraud with the touch of a button in 2022 because to Verasity's focus on integrating components of the VeraViews ad tech stack natively into the Brightcove player.
How to buy VRA tokens?
You can buy VRA on MEXC following the steps:
Log in to your MEXC account and click [Trade]. Click on [Spot].
Search "VRA" using the search bar to see the available trading pairs. Take VRA/USDT as an example.
Scroll down and go to the [Spot] box. Enter the amount of VRA you want to buy. You can choose from opening a Limit order, a Market order, or a Stop-limit order. Take Market order as an example. Click [Buy VRA] to confirm your order. You will find the purchased VRA in your Spot Wallet.
Project Team of Verasity
The Verasity team consists of experts with a track record of success in the media, video, and technology industries. Most of the key team members have been working on the project since 2017. The management members are David Archer (Director & Legal), Robert Keogh (Financial Director), Justin Wenczka (CRO), Elliot Hill (CMO), Sergey Molybog (CTO), and Olena Buyan are the members of the core leadership (CPO).
Recent VRA Price and Performance
VRA reached the highest price (ATH) of 0.087 USDT on November 1, 2021. The lowest price since the date of ATH was 0.0036 USDT on October 3, 2022.
Want to stay tuned in crypto market?
MEXC lists moonshot and provides access to trade major crypto tokens like VRA. Pay attention to our listings in Innovation and Assessment zones, as well as major tokens in the Main Zone – we have more innovative projects to come! Also, visit the Hot Projects section to find more listed trending tokens. If you would like to know more about crypto trading itself visit MEXC Academy.