Songbird Finance Token or SFIN (SFIN/USDT – Trade it here) is the primary governance and reward token for Songbird network. Songbird network on the other hand, is a full-value experimental development network under Flare Network. There are 2 types of token on the Songbird network. First, their governance and reward token, SFIN. Second, their test network utility token SGB (SGB/USDT – Trade it here). Basic information for the SFIN and SGB token are available on the MEXC Digital asset introduction page.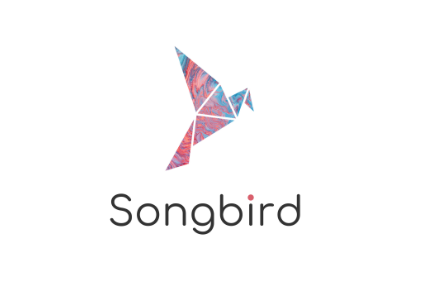 How does it Work
Previously, we talked about what is Flare Network. It is a single-suite DeFi solution for commercial and retail finance products. So, what is the Songbird Network? As we know, Flare Network is introducing a lot of unique services and utilities on their platform. Now, they have reached a point where it is no longer feasible to run their test on an isolated test network. There are too many elements to factor in. Therefore, they created the Songbird Network. Songbird is a canary network for Flare Network. It means that Songbird is a testing ground. It is an active and live testing platform on an operational blockchain in an adversarial environment.
Songbird as a Testing Network
Prior to launching Flare Network, Songbird acted as a testing ground for many of their network architectures. Through Songbird, they can build security, stability and credibility for their main Flare Network. After launching Flare, Songbird will be a long term network for testing governance led changes to Flare. It is an advanced testing and community building platform for Flare-ready apps. For example, FTSO and F-asset systems.
Furthermore, Songbird is a learning ground for users. Users can use Songbird and get familiarize with all the key protocols. Doing so will let users learn without losing any of their FLR tokens on hand. Songbird is more advanced than Flare as it is a testing ground for prospective Flare improvements. They will be the first to see new ideas and innovations before Flare. This gives Songbird its own network, which may be beneficial to apps that do not require the intended reliability of Flare.
Therefore, users who want to experience newer protocols immediately can spend their time in Songbird's network; learning and enjoying. However, users should not consider Songbird as a production ready network. It is ultimately a testing network for their main network. There are possibilities that Flare might halt the development of Songbird in the future.
Current Price of Songbird Finance Token (SFIN)
SFIN is the primary governance token for Songbird Finance. It acts as the governing body over new protocols on Songbird. Currently, the market price for SFIN/USDT is $1,526.94 with a total supply of 11,000 SFIN. You can check the live price of SFIN Token right here!
How to buy Songbird Finance Token (SFIN)
You can buy Songbird Finance Token (SFIN) on MEXC by the following the steps:
Log in to your MEXC account and click [Trade]. Click on [Spot].
Search "SFIN" using the search bar to see the available trading pairs. Take SFIN/USDT as an example.
Scroll down and go to the [Spot] box. Enter the amount of SFIN you want to buy. You can choose from opening a Limit order, a Market order or a Stop-limit order. Take Market order as an example. Click [Buy SFIN] to confirm your order. You will find the purchased SFIN in your Spot Wallet.
You can find a detailed guide on how to buy SFIN tokens here.
Keep Yourself Updated With The Crypto Trend
Check out our listings in the Innovation and Assessment zones as well as the major tokens in the Main Zone – we have more amazing projects to come! What's more, MEXC lists moonshot and offers access to trade major cryptocurrencies. Visit the Hot Projects section as well to uncover more featured popular tokens. Lastly, feel free to visit MEXC Academy to learn more about cryptocurrency!