Flare Finance or FLR Finance (EXFI/USDT – Trade it here) is a Web3 Software House that is building a suite of DeFi and Web3 products, all connected via a central yield aggregator (APYCloud). It provides a suite of 8 unique decentralized finance products aimed at launching the Flare Network with single-suite DeFi solutions for commercial and retail finance products. FLR Finance makes use of Web3 features to enable individuals to engage with their goods and services without giving up control of their funds.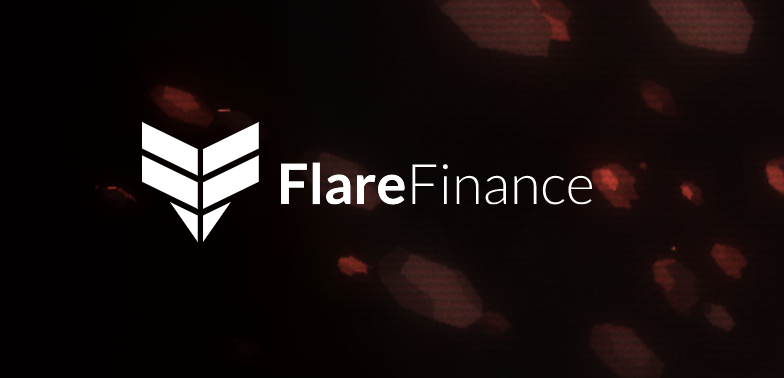 What are the 8 Decentralized Finance Products?
FLR X
FLRX is the ecosystem's swaps protocol. It provides a spot and margin trading platform with swaps. Participants in the ecosystem can earn fees by becoming Decentralized On-Demand Liquidity Providers (DODLP). Furthermore, a Governance proposal will decide on new trading pairs going online in FLRX. Doing so guarantees community interests and reduces the possibility of spam or dubious listings on the trading platform.
FLR Farm
FLR farm is the yield farming and governance platform. It has the highest amount of principal Governance token YieldFin (YFIN), or the Songbird Finance counterpart (SFIN). Holders of the tokens can participate in non-custodial yield farming and receive a share of the principal tokens. In most cases, FLR X and FLR Farm work hand in hand together. FLRX liquidity pool coins are required for usage in FLR Farm. They will also function as a Launchpad for any new projects wishing to launch and distribute their token within the ecosystem.
FLR Loans
FLR Loans is a decentralized borrowing protocol that allows users to take out interest-free loans with the usage of SGB/WSGB or EXFI as collateral. Borrowers are given a stable currency that is backed up by their collateral. However, a minimum collateral ratio of 110% must be maintained to avoid liquidation.
FLR Drops
FLR Drops is an online marketplace and auction house for digital art. They are multi-chain, focused on curators and galleries. Users have the option of submitting their artwork to curators for review. In return, the artworks be on sale on the curator's digital gallery or sale on the secondary market. However, the curated portions of the platform, as well as any features or marketing, will not include any of the art from the secondary market.
FLR Wrap
FLR Wrap is a cross-chain asset bridge. Owners of tokens on other networks are able to transfer their currency to the Flare Network. Users may also use it to connect supported Non-Fungible Tokens (NFTs) across networks. Currently, Fireblock, a trustworthy and regulated third party serves as the custodian of the supported assets
FLR Mutual
FLR Mutual is a decentralized Risk-Based Mutual Fund. The protocol aims to offer a more workable, transparent, approachable, and reasonably priced alternative for monetary protection inside the ecosystem.
FLR Mine
FLR Mine is a yield mining and liquidity generation pool. They act as the ecosystem's automated mining portfolio manager. It gives Bitcoin and Litecoin ASIC Miners a way to generate different non-PoW assets. This is done by employing a customized mining pool that has extra capabilities that allow for the quick conversion of mined currencies to certain reward currencies.
APY Cloud
Last but not least, APY Cloud seeks to revolutionize existing DeFi protocols. They offer a sustainable yield through a community-governed, dynamic yield aggregator. Furthermore, owners of Governance tokens may stake their tokens and receive a sustained dividend regardless of market conditions.
Current Price of EXFI Tokens
Currently, the market price for EXFI/USDT is $0.3791 with a total supply of 110,000,000.
How to buy Flare Finance Token (EXFI)?
You can buy Flare Finance (EXFI) on MEXC by following the steps:
Log in to your MEXC account and click [Trade]. Click on [Spot].
Search "EXFI" using the search bar to see the available trading pairs. Take EXFI/USDT as an example.
Scroll down and go to the [Spot] box. Enter the amount of EXFI you want to buy. You can choose from opening a Limit order, a Market order or a Stop-limit order. Take Market order as an example. Click [Buy EXFI] to confirm your order. You will find the purchased EXFI in your Spot Wallet.
Keep Yourself Updated With The Crypto Trend
Check out our listings in the Innovation and Assessment zones as well as the major tokens in the Main Zone – we have more amazing projects to come! What's more, MEXC lists moonshots and offers access to trade major cryptocurrencies. Visit the Hot Projects section as well to uncover more featured popular tokens. Lastly, feel free to visit MEXC Academy to learn more about cryptocurrency!