Siacoin or SC is a blockchain cloud storage platform. It allows users to loan out their unused storage space and bandwidth to other users. Essential information for their token is available on the MEXC Digital asset introduction page. Furthermore, we are listing (SC/USDT – Trade it here) on our innovation Zone, check it out now!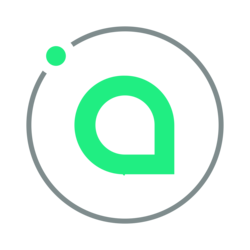 How Does Siacoin Works?
Sia Network is a peer-to-peer system that lets users operate as borrowers and lenders. It has no central authority, and everything runs in a decentralized ecosystem. Users can use Siacoin to purchase storage space from lenders or unused bandwidth. On the other hand, lenders can loan out their device storage space in return for rewards.
Currently, the whole system runs on nodes. The Siacoin system splits users' data into different parts and distributes it throughout the nodes. Furthermore, all information is private. Only users with their private keys can access the data. Even if users possess a random node, they cannot access the data. On any chance they could access the node, they will only see a portion of the data, rendering the information meaningless.
The dispersion between nodes is also increasing the level of security. Sia Network will split the data into 30 fragments, reducing the degree of vulnerability. Furthermore, the decentralized structure gives users a real-time immediate response. Ultimately, eliminating the need for users to wait for a central server.
Is Siacoin a Good Investment?
At the time of writing (January 14, 2022), Siacoin is witnessing more than 4% growth. It is a good project with the potential for long-term investment. However, it is crucial for users to prepare a proper exit strategy before investing. It is also important to consult your financial adviser for any investment plans. This is not a financial advice.
Where to buy Siacoin (SC)
You can find Siacoin (SC) here at MEXC Global! We are listing SC/USDT in our innovation zone!
What is the Price of Siacoin (SC)?
SC is trading with a market price of $0.002968 per unit. It has a market cap of $154,071,129 and a fully diluted market cap of $157,459,661. It also has a 24-hour trading volume of $18,902,056. You can check the live price of their token right here!
How to buy SC Token
You can buy Siacoin (SC) on MEXC by following the steps:
Log in to your MEXC account and click [Trade]. Click on [Spot].
Search "SC" using the search bar to see the available trading pairs. Take SC/USDT as an example.
Scroll down and go to the [Spot] box. Enter the amount of SC you want to buy. You can choose from opening a Limit order, a Market order, or a Stop-limit order. Take Market order as an example. Click [Buy SC] to confirm your order. You will find the purchased SC in your Spot Wallet.
You can find a detailed guide on how to buy SC Token here.
Keep Yourself Updated With The Crypto Trend
Check out all of the listings in the Innovation and Assessment zones as well as the major tokens in the Main Zone – we have more amazing projects to come! What's more, MEXC lists moonshots and offers access to trade major cryptocurrencies. Visit the Hot Projects section as well to uncover more featured popular tokens. Lastly, feel free to visit MEXC Academy to learn more about cryptocurrency!
Start your travel on MEXC Global