Sakura Planet (SAK/USDT – Trade it here) is an online multiplayer sandbox blockchain game that focuses on exploration and creation. with sakura nft and sakura land nft, players can experience the joys of creation, mining, adventure, and competition in the sakura metaverse. They can become participants in our metaverse ecology and have the opportunity to earn significant token revenue.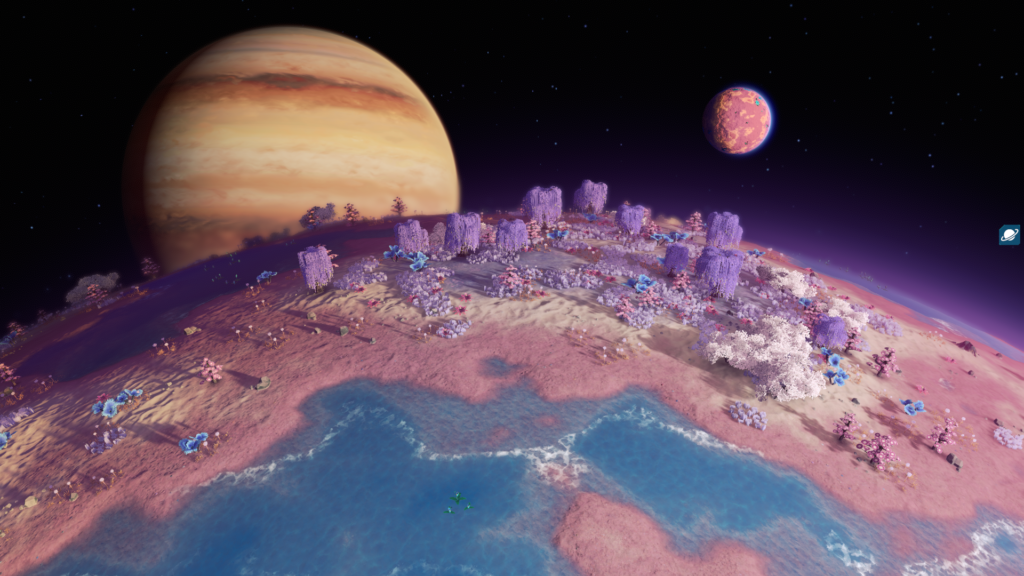 What is Sakura used for?
Sakura provides a shared multiverse that connects with other worlds. Create, share, operate, explore, and trade in Sakura with the numerous NFT communities.
In Sakura Metaverse, players can obtain resources and sell them by fighting monsters, mining, gathering, etc., they can manufacture weapons and equipment to improve their combat effectiveness or sell to make money, and they can participate in competitions to win high rewards, etc..
Players can participate in ecology and P2E in all aspects of the Sakura Metaverse. We are dedicated to empowering players to have fun in the game and earn money in the Sakura Metaverse.
In the future, the team looks forward to seeing what new experiences and games their community can create to expand the possibilities of the metaverse.The future of Sakura will be continually and iteratively shaped by the participation and needs of the community.
Tokenmics of Sakura Planet
SAK Token is the main token and the only transaction currency in the Sakura Metaverse, with a total issuance of 1 billion. New players can buy from the official liquidity pools. It is also possible to regularly earn SAK tokens by staking.
Name: Sakura Token
Symbol: SAK
Total supply: 1,000,000,000
Blockchain platform: Ethereum(ETH)
Token: 0xb269Ab3B20E09e6fd17C3ED5B4CECF3dEA1a5141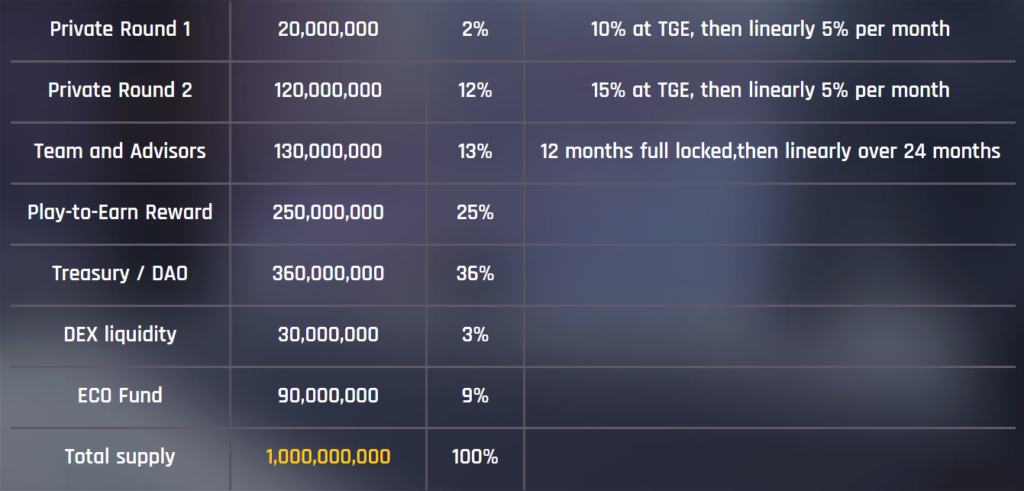 How to earn SAK
In Sakura, ways to earn SAK (not limited to)
Stake SAK to get income.
Hold SAK to get the fee dividends in the ecosystem.
Create various creative assets to help other players create or optimize their works.
Complete missions or competitions to get rewards.
Kill monsters and sell loot.
Mining planetary resources and selling resources to earn profits.
Start a farm to earn money.
Create a virtual company to earn income.
Participate in the alliance to gain benefits.
More ways to earn money in the future on Planet Sakura.
Use cases of SAK
In Sakura, SAK has these use cases (not limited to)
Buy NFT or Land in Sakura.
Cost of purchasing Sakura Planet Exploration tickets.
Consumption for crafting rare items.
For trading props, pets, and resources.
Registration fee for setting up a virtual company.
Leases for construction and auctions of land.
Future usage scenarios on Planet Sakura.
Play and Earn
Sakura is not just a fun game, but a world with a complete business ecosystem. In Sakura's world, entertainment is business, and business is entertainment.
Staking P2E
Stake SAK to get rewards.
Stake SAK for a chance to get land and SakuraNFT.
Stake SAK to get dividends in the ecosystem.
Creation P2E
Create equipment factories and sell equipment for profit.
Create vehicle factories and sell vehicles for profit.
Explore P2E
Virtual companies can sell tickets for planetary exploration.
Sell weapons and equipment obtained by killing monsters.
Sell gems, ores and other resources mined on the planet.
Selling harvested wood.
Battle P2E
Participate in battles to earn points and rank to win rewards.
Trade P2E
Trade NFTs or Land and get income.
Selling created items to earn money.
About the team
Eric is a forward-looking leader with 15 years of experience in Internet and game operations. Regina, a blockchain enthusiast with more than 10 years' experience in global marketing and operational. Kensa, the leader in art and design, full imagination, with rich experience in diverse games and blockchain projects. Matt X, senior software engineer, with more than 10 years' experience in coding, lead developer in several games and blockchain projects.
Recent SAK Token Price & Performance
Since listed on MEXC in September 2022, SAK reached the highest price (ATH) of 0.07777 USDT last month, and the lowest price of ASR reached 0.01980 USDT.
How to buy SAK Token?
You can buy SAK on MEXC following the steps:
Log in to your MEXC account and click [Trade]. Click on [Spot].
Search "SAK" using the search bar to see the available trading pairs. Take SAK/USDT as an example.
Scroll down and go to the [Spot] box. Enter the amount of SAK you want to buy. You can choose from opening a Limit order, a Market order, or a Stop-limit order. Take Market order as an example. Click [Buy SAK] to confirm your order. You will find the purchased SAK in your Spot Wallet.
Interested in crypto like SAK?
MEXC lists moonshot and provides access to trading of major crypto coins like SAK. Keep an eye on our listings in Innovation and Assessment zones, as well as major tokens in the Main Zone – we have more great projects to come! Also, visit the hot projects section to find more hot tokens that were listed already. If you would like to know more about crypto trading itself, visit MEXC Academy.