Nakamoto Games or NAKA is a play-to-earn blockchain protocol. It is a gaming ecosystem that provides gamers with a variety of P2E games. It runs on Polygon and aims to create a sustainable metaverse ecosystem. Essential information for their token is available on the MEXC Digital asset introduction page. Furthermore, we are listing (NAKA/USDT – Trade it here) on our innovation Zone, check it out now!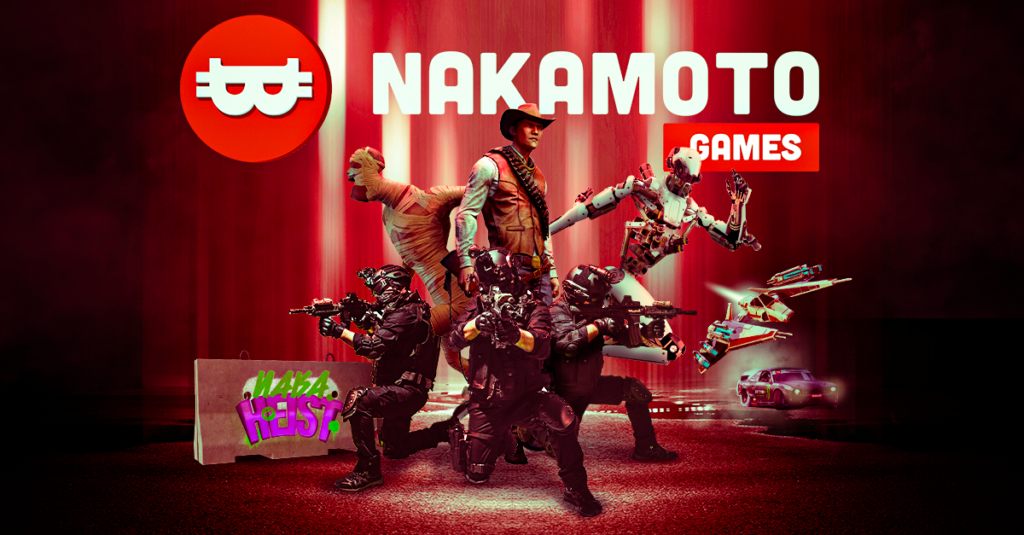 What is The Usage of Nakamoto Games
Nakamoto Games is a new play-to-earn gaming platform on Polygon. It enables users to enjoy a variety of games in their ecosystem and also generate income. They are hoping to create a variety of in-house P2E games for users. Meanwhile, they are also developing their own metaverse.
The metaverse will allow developers to deploy their own play-to-earn games on Nakomoto Games itself. Additionally, every feature on the platform is user-friendly. Players will only need to connect their Web3 wallet to the platform, get NAKA tokens, and start playing! Furthermore, players can earn rewards in a variety of ways depending on the games they play.
What is Nakaverse
Nakaverse is Nakamoto Games' very own metaverse. It is a platform for up-and-coming P2E games. Furthermore, the development team believes that Nakaverse will provide players with an immersive gaming experience. There will also be shops, restaurants, NFT museums, and many more in the metaverse. Meaning, digital land plots are available for purchase and users can earn additional income from the plots of land.
What is the Purpose of NAKA Tokens
NAKA Tokens are the platform's utility tokens. Players need to spend NAKA in order to purchase games and play. Additionally, players can use the tokens to purchase weapons and items for specific games. The team will also partially burn more NAKAs when the number of NAKAs in the reward pool increase. This will maintain a stable economy and deflationary structure. Nakamoto Games will also establish a governance system using NAKA for users to vote on the platform's future direction.
Is Nakamoto Games (NAKA) a Good Investment?
A few days ago, NAKA token receive a huge pump. Unfortunately, the pump stopped and they were on a downtrend for the past few days. Overall, it is a good long-term investment project. However, it is crucial for users to prepare a proper exit strategy before investing. It is also important to consult your financial adviser for any investment plans. This is not financial advice.
Where to buy Nakamoto Games (NAKA)
You can find Nakamoto Games (NAKA) here at MEXC Global! We are listing NAKA/USDT in our innovation zone!
What is the Price of NAKA Tokens?
NAKA is trading with a market price of $0.1323 per unit. It has a market cap of $9,573,782 and a fully diluted market cap of $23,815,208. It also has a 24-hour trading volume of $973,397. You can check the live price of their token right here!
How to buy NAKA Tokens
You can buy NAKA Tokens on MEXC by following the steps:
Log in to your MEXC account and click [Trade]. Click on [Spot].
Search "NAKA" using the search bar to see the available trading pairs. Take NAKA/USDT as an example.
Scroll down and go to the [Spot] box. Enter the amount of NAKA you want to buy. You can choose from opening a Limit order, a Market order, or a Stop-limit order. Take Market order as an example. Click [Buy NAKA] to confirm your order. You will find the purchased NAKA in your Spot Wallet.
You can find a detailed guide on how to buy NAKA Tokens here.
Keep Yourself Updated With The Crypto Trend
Check out all of the listings in the Innovation and Assessment zones as well as the major tokens in the Main Zone – we have more amazing projects to come! What's more, MEXC lists moonshots and offers access to trade major cryptocurrencies. Visit the Hot Projects section as well to uncover more featured popular tokens. Lastly, feel free to visit MEXC Academy to learn more about cryptocurrency!
Start your travel on MEXC Global