DreamVerse is a metaverse platform that restores many stars and top IP worlds such as film and television, animation, games and the real world with high fidelity and refinement. DreamVerse's vision is to bring together the world's most exciting VR content and become a new entry for users to enter Web 3.0. Each Land in DreamVerse has rich and exciting VR video content and VR games with a strong sense of experience, where users can sell, build, share, participate and interact with other people to obtain the same existence as in reality All participants will be immersed in it and create a new world together.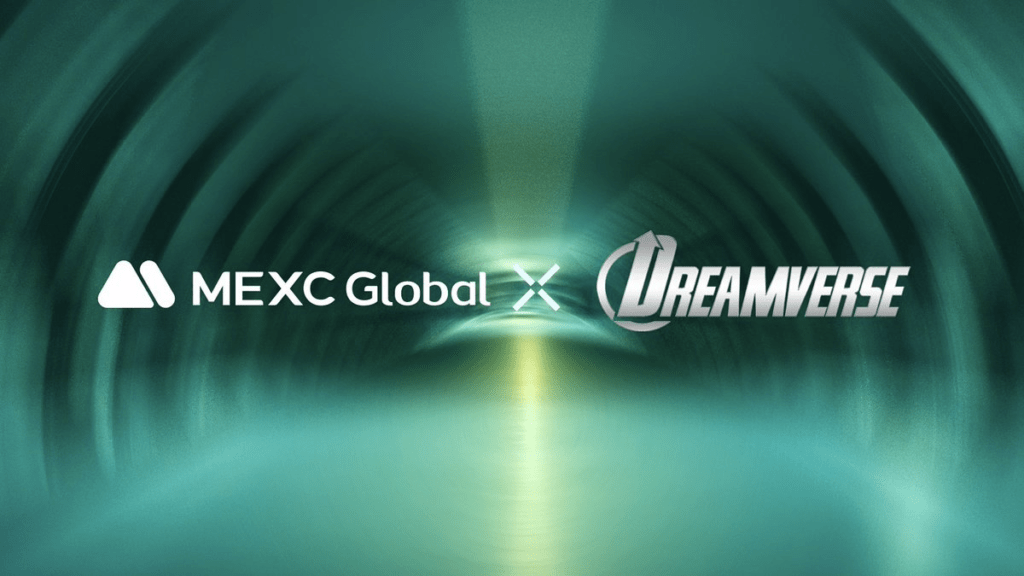 IP world of DreamVerse
DreamVerse has signed Osamu Tezuka, the god of Japanese comics, including "Astro Boy", "Three Eyes Boy", "Black Jack", "Fire Bird" (the highest masterpiece in the Japanese comic industry), "Forest King", Dozens of works such as "Ribbon Knight" (the first shoujo manga), as well as 98 classic characters, signed the classic animation "Evangelion" (EVA) that influenced a generation, and signed NBA star McGrady and "Evangelion". "Ice Prince" Plushenko, they have all settled in DreamVerse and subscribed for land to build their future homes.
In addition to these IPs, IPs from blockchains such as Gateio, OKX, Klab, and Torum have also entered the DreamVerse Metaverse. Many of them have already experienced DreamVerse in advance and felt its shock. In the future, we also hope that more brands will join in and create an IP metaverse together.
DV Token
DV token is an important part of the DreamVerse platform. As a platform protocol token, it is an important factor to motivate the normal operation of the DreamVerse system. It is also a voucher for land transactions, watching, and experiencing videos and games. DV is a multi-chain token built on Ethereum, BSC and other public chains. It can be used as the basis for circulation in DreamVerse. DV can be used for land and asset buying and selling transactions, and you can pay to watch or play the content on the land. , build scenes, publish content, etc.
The total token supply of DV is 2,100,000,000,The technology research and development part is 630 million, the private equity is 105 million, the marketing is 105 million, the IP cooperation is 315 million, and the ecological reward is 945 million.
Dreamverse Project Highlights
The core of Dreamverse is an ecosystem for players and creators, and besides DV (Dreamverse token), the most important thing that carries this ecosystem is land. When players buy our land, they will find that we Nothing is created on the land in advance, which also creates infinite possibilities for users. In the future, users can build their favorite scenes on the land, such as their own mansions, cinemas, playgrounds, and even develop games on the land. release.
The high-fidelity and refined scenes are different from the Q-cute painting style and pixel block painting style on the market. Metaverse of Dreamverse is a metaverse that finely restores real scenes. Dreamverse believes that many people will want to feel the real reality scene or IP world in the virtual metaverse world.
Dreamverse can convert 2D flat avatars into 3D stereoscopic images, run and experience. At the same time, if you have multiple NFT avatars, you can also choose different 3D characters to experience according to your own preferences after entering DreamVerse.
Technology of Dreamverse
In terms of technology, Dreamverse is developed based on the latest UE5 engine. In terms of modeling, it uses 8K-level model and texture accuracy as the standard. At the same time, Lumen technology is used in lighting to realize real-time dynamic global light, which can be used for indoor and outdoor scenes. Achieve an unprecedented balance of detail and performance.
The screen effect of the public beta version of DreamVerse can basically reach the level of mainstream game masterpieces. In the vast majority of the current metaverse applications, it can be said that the screen is relatively fine. With the improvement of the version, we are also increasing the IP scene. The restoration really reaches the standard of film level.
Start your travel on MEXC Global