PAX Gold or PAXG (PAXG/USDT – trade it here) is a stablecoin created by Paxos Standard. It is backed by physical gold reserves. Think about it as a vehicle between two investment options – cryptocurrency and gold. PAX Gold offers security and stability. More importantly, it allows users to own fractional gold without worrying about transportation and storage fees. In this article, I will cover everything you need to know about PAX Gold, plus a guide on how to buy PAXG token on MEXC.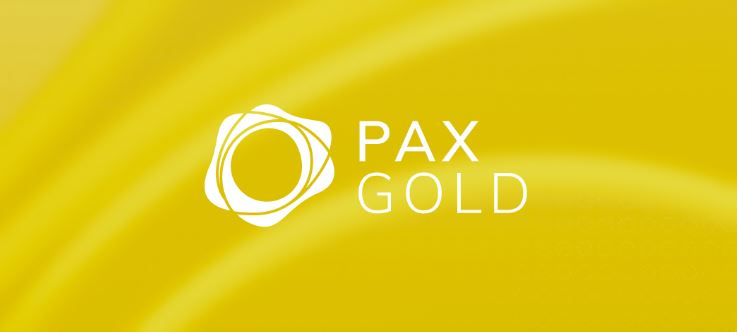 Basic Information About PAX Gold
One token of PAX Gold corresponds to one fine troy ounce of a London Good Delivery gold bar that is kept in secure vaults in London. Anyone who owns PAX Gold also owns the gold that serves as its foundation, which Paxos Trust Company will take care of. As a result, the value of PAX Gold likewise reflects the current gold market price.
Since PAX Gold is created as an ERC-20 compliant Ethereum-based currency, it may be used with any wallet that supports ERC-20 tokens. The smart contract on the Ethereum blockchain governs how all transactions are to be conducted. Transactions are now error-free thanks to this smart contract, and the system solely follows its instructions.
Like every other Ethereum-based currency, PAX Gold is accessible around-the-clock to enable settlement against a variety of assets. Unlike traditional gold, PAX Gold is always available instead of banking hours only.
What Profits Does PAX Gold Offer?
There are some key profits this project can offer:
Programmable. Because of the nature of smart contracts, PAX Gold is convenient to trade, convert, and use in many ways. This feature allows it to create more new functions in the trading world.
Regulated. The issuer of PAX Gold is Paxos Trust Company, a financial institution regulated by NYDFS. NYDFS has approved this project as an authorized and regulated financial product.
Decentralized. It is opening on public blockchain and the product maintains the nature of gold. No third parties can control the access to the asset or the market.
How Does PAX Gold Work?
Holding PAXG has fewer costs associated with it than owning actual gold bars, such as vault storage or custody costs. Only 0.02% in transaction fees and some ETH are charged as gas fees for each PAXG transaction. By enabling customers to own portions of actual gold bars without having to pay fees or incur storage or transportation charges, it lowers the entrance barrier to the gold investing market.
Serial numbers for PAXG tokens are assigned to correspond with those for individual gold bars. Holders can use the PAXG lookup tool to determine the serial number, value, and other details of their physical gold by inputting their Ethereum wallet address. Additionally, at any moment, they can exchange their PAXG for fiat money, another cryptocurrency, or allocated and unallocated gold bullion bars from gold dealers at the market price for the precious metal.
How to Buy PAXG Token?
You can buy PAXG token on MEXC by the following the steps:
Log in to your MEXC account and click [Trade]. Click on [Spot].
Search "PAXG" using the search bar to see the available trading pairs. Take PAXG/USDT as an example.
Scroll down and go to the [Spot] box. Enter the amount of token you want to buy. You can choose from opening a Limit order, a Market order or a Stop-limit order. Take Market order as an example. Click [Buy PAXG] to confirm your order. You will find the purchased tokens in your Spot Wallet.
Stay Tuned in Crypto Trends
Check out all of the listings in the Innovation and Assessment zones as well as the major tokens in the Main Zone – we have more amazing projects to come! What's more, MEXC lists moonshot and offers access to trade major cryptocurrencies. Visit the Hot Projects section as well to uncover more featured popular tokens. Lastly, feel free to visit MEXC Academy to learn more about cryptocurrency!