Rally or RLY (RLY/USDT – trade it here) is a platform that uses content sharing and cryptocurrency token awards to create communities around enterprises or messages. Rally mixes gamification and strategies that have helped create cryptocurrency and its communities with classic word-of-mouth and influencer marketing principles. In this article, I will cover everything you need to know about Rally. Besides that, we will provide a guide on how to buy RLY token for you.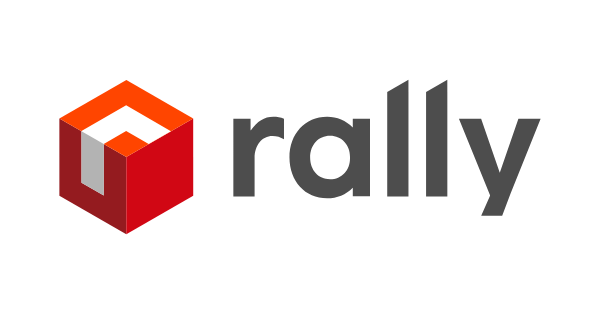 Introduction of Rally
Rally gives creators, artists, famous people, communities, and brands the ability to launch their own social tokens and NFTs. This is along with the goal of enabling them to create their own autonomous digital economies. In addition, the platform doesn't charge fees, comes with minimal environmental impact, doesn't require any prior knowledge of cryptography, and owing to its application programming interface (API), which connects with other platforms without any issues.
Features of Rally
Increased gamification. Rally utilizes innovative technology like leaderboard rewards and user-friendly gamification. This both increase their user engagement and platform adoption in the long term.
Community events. Rally provides information related to incoming product development in their conferences.
Community managers. Users who are highly involved in the community will receive rewards for channel management, deal selection.
User channel. Users can construct, manage, and join chat channels that have specific shared interests and offerings.
What is Rally Token (RLY)
Rally token (RLY) powers the Rally ecosystem. Firstly, it is an ERC-20 utility and governance token on the platform. Secondly, weekly rewards in the form of RLY will distribute to creators and supporters and are immediately sent into their bank accounts. Regarding token distribution, 20% was set aside for treasury, developers, technical partners, and liquidity providers, 15.3% was set aside for seed investors, and 14.3% was set aside for the team and advisors. Lastly, the remaining 50% was reserved to appreciate the community for its contributions to the network.
History of Rally
In 2018, Rally was established. The first 10 creator coins of Creator Coin's beta program were released in August 2020. Launched and debuted the Rally Network's decentralized governance in October 2020. What's more, community Activity Rewards were introduced at the November 2020 Rally. More than 100 creators had released creator coins by April 2021. Rally revealed new community action awards in April 2021. Rally disclosed a $57 million community treasury fund drive in April 2021.
How to buy RLY token?
You can buy RLY on MEXC by the following the steps:
Log in to your MEXC account and click [Trade]. Click on [Spot].
Search "RLY" using the search bar to see the available trading pairs. Take RLY/USDT as an example.
Scroll down and go to the [Spot] box. Enter the amount of tokens you want to buy. You can choose from opening a Limit order, a Market order or a Stop-limit order. Take Market order as an example. Click [Buy RLY] to confirm your order. You will find the purchased tokens in your Spot Wallet.
Learn More in Crypto Market
Check out all of the listings in the Innovation and Assessment zones as well as the major tokens in the Main Zone. We have more amazing projects to come! In addition, MEXC lists moonshot and offers access to trade major cryptocurrencies. Visit the Hot Projects section as well to uncover more trending popular tokens. Last but not least, feel free to visit MEXC Academy to learn more about cryptocurrency!