QUINT (QUINT/USDT – Trade it here) is a revolutionary token that brings real-world rewards to investors by linking the metaverse with reality. It has been commissioned by a team of investors who have strived to build a legacy ecosystem that reflects their accomplishments in life. The project also has a Boutique NFT Marketplace and a super-staking platform. Basic information for their token is available on the MEXC Digital asset introduction page.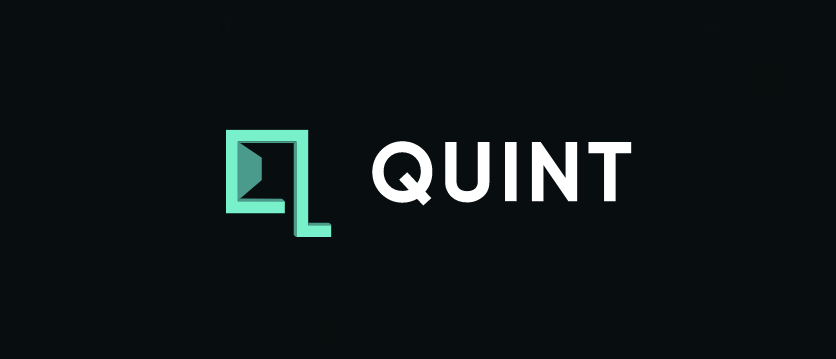 Quint Core Features and Ecosystem
The project aims at linking the metaverse to real-world experiences and rewards for inventors. To accomplish this goal, the team came up with several unique features as follows:
Quint Staking Platform
Different from the regular staking pool, the QUINT Super-staking Pools has two main categories: Luxury Raffle Pools and Quintessential Pools.
In addition to the standard crypto reward, Super-staking in Luxury Raffle Pools will yield real-world luxury prizes through Raffles that will be held at the end of the staking duration for the pools. The minimum lock-in period and the minimum investment amount for these pools will vary depending on the value of the fixed real-world incentive we offer in the respective pools. When the user stakes their tokens in any of the Quintessential Pools, a pool-specific NFT will be airdropped to their wallet which will then be redeemable on Reward Redemption Dashboard against pool rewards such as hotel stays, airline tickets, etc.
At the time of staking in any of the Quintessential Pools, a second NFT will be airdropped to the staker's wallet. It will act as a virtual key to unlock perks. There are many tie-ups in place with leading hospitality and realty development brands and many more partnerships underway. Furthermore, it is exclusive to the Super-stakers in the Quintessential Pools. For example, deals at restaurants, hotels, membership of Quint Metaverse Arts Club, and access to limited edition Quint Merchandise & Shop, etc.
Boutique NFT Marketplace
QUINT's boutique NFT Marketplace will allow connoisseurs from across the globe to not just get their tailor-made NFTs designed by creative minds with an inherent eye for luxury but also get those freshly minted NFTs installed into Token Frames and delivered to their doorsteps.
There are also limited edition collections. Apart from catering to the bespoke needs of the niche clientele, the project will also be bringing limited edition NFT collections through a bidding process to the users of its Boutique Marketplace. These collections will initially revolve around high-end watches, cars – both vintage and super and other luxury items. 
Both the buyers of QUINT bespoke and limited edition NFTs as well as QUINT premium investors super-staking in the Quintessential Pools will get access to different tiers of QUINT's signature Metaverse Arts Club where they get to mingle with the Crème de la crème.
DeFi and Luxury Physical Real Estate
QUINT aims to add unique real-world collectibles to its treasury. It is the future upside that will be distributed amongst the Super-staking Pool stakers. 
Morphing the Super-staking Pools concept further to have extended lock-in periods in lieu of profit-sharing from the future sale of the created asset. It is yet another one of QUINT's key future goals is to develop luxury physical real estate. This would make the QUINT investors fractional owners in the real-world asset in a proportion to their investment in Quint's DeFi ecosystem. These would ensure that the TVL of the project has hard assets to boast of; not just borrowed tokens from a partner DeFi protocol. 
QUINT Tokenomics
QUINT is mainly used for paying transaction fees and participating in super staking and earning rewards. There is a maximum supply of 800,000,000 QUINT. Each transaction has a fee of 10% consisting of 4% to the Liquidity pool and 6% to the Marketing wallet. The Boutique NFT Marketplace will charge a 6% fee in exchange for NFTs. When someone needs to prioritize their asset in the Metaverse Arts Club, they can pay an extra 4% fee to get the asset listed in the priority list. 
Recent Price & Performance of QUINT
Currently, their market price is $1.22 per unit. It has a market cap of $974,611,991 and a fully diluted market cap of $975,281,385. It also has a 24-hour trading volume of $310,353. You can check the live price of their token right here!
How to buy QUINT
You can buy QUINT on MEXC by following the steps:
Log in to your MEXC account and click [Trade]. Click on [Spot].
Search "QUINT" using the search bar to see the available trading pairs. Take QUINT/USDT as an example.
Scroll down and go to the [Spot] box. Enter the amount of QUINT you want to buy. You can choose from opening a Limit order, a Market order, or a Stop-limit order. Take Market order as an example. Click [Buy QUINT] to confirm your order. You will find the purchased QUINT in your Spot Wallet.
You can find a detailed guide on how to buy QUINT token here.
Keep Yourself Updated With The Crypto Trend
Check out all of the listings in the Innovation and Assessment zones as well as the major tokens in the Main Zone – we have more amazing projects to come! What's more, MEXC lists moonshots and offers access to trade major cryptocurrencies. Visit the Hot Projects section as well to uncover more featured popular tokens. Lastly, feel free to visit MEXC Academy to learn more about cryptocurrency!
Start your travel on MEXC