Flamingo Finance or FLM (FLM/USDT – trade it here) is a decentralized financial platform built on the Neo blockchain. Users can swap and wrap assets, provide liquidity and earn rewards through staking. All of these tasks may be completed by consumers with just one click thanks to Flamingo's SmartStake function. In this article, I will walk you through everything you need to know about Flamingo Finance, plus a guide on how to buy FLM token.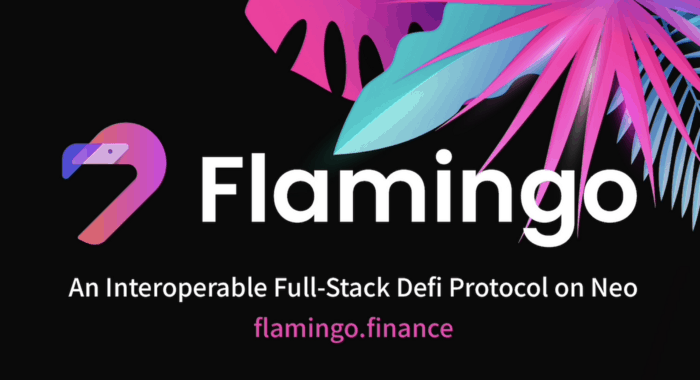 Users can earn the Flamingo token (FLM) by contributing liquidity to liquidity pools and staking their liquidity pool tokens (LP tokens). Through the use of smart contracts, the platform enables automatic transactions between tokens on the Neo N3 blockchain.
Core Features on Flamingo Finance
The platform provides several asset actions users can utilize, including convert, wrap & unwrap, liquidity, and more. Please see below for more detail:
Convert. It is Auto Market Maker (AMM) on Flamingo. Users can swap any tokens and wrapped tokens available on the platform.
Wrap & unwrap. By supplying equal liquidity on both sides of a trading pair, users can add liquidity to any number of liquidity pools using the Add Liquidity asset action. On the other hand, users can switch LP tokens back to the respective assets at any time by removing liquidity.
Earn. This function combines the creation of collateralized stable coins and asset staking. Users can view the tokens that are available for staking on Flamingo, their current staked tokens, and the value of their staked tokens.
Invest. Users can find new-launched projects for public sale. Users can buy it through a presale or a public sale.
What is FLM token?
The reward token for the Flamingo platform is the Flamingo token (FLM). By supplying liquidity to the liquidity pools, users can earn the token. By casting a vote in the DAO, FLM token owners can influence the Flamingo platform's governance. According to the Flamingo litepaper, the company also hopes to offer loan, insurance, and asset management services to its users.
How to buy FLM token?
You can buy FLM token on MEXC by the following the steps:
Log in to your MEXC account and click [Trade]. Click on [Spot].
Search "FLM" using the search bar to see the available trading pairs. Take FLM/USDT as an example.
Scroll down and go to the [Spot] box. Enter the amount of token you want to buy. You can choose from opening a Limit order, a Market order or a Stop-limit order. Take Market order as an example. Click [Buy FLM] to confirm your order. You will find the purchased tokens in your Spot Wallet.
Stay Tuned in Crypto Trends
Check out all of the listings in the Innovation and Assessment zones as well as the major tokens in the Main Zone – we have more amazing projects to come! What's more, MEXC lists moonshot and offers access to trade major cryptocurrencies. Visit the Hot Projects section as well to uncover more featured popular tokens. Lastly, feel free to visit MEXC Academy to learn more about cryptocurrency!