PancakeSwap (CAKE/USDT – Trade it Here) enables users to swap their coins for other coins with a cheap gas fee thanks to the focus on BEP-20 chain. The completely anonymous team of PancakeSwap has built an ecosystem of DeFi tools based on the token named CAKE that was launched in September 2020. In this article, we will discuss everything you need to know about PancakeSwap plus a guide on how to buy CAKE tokens.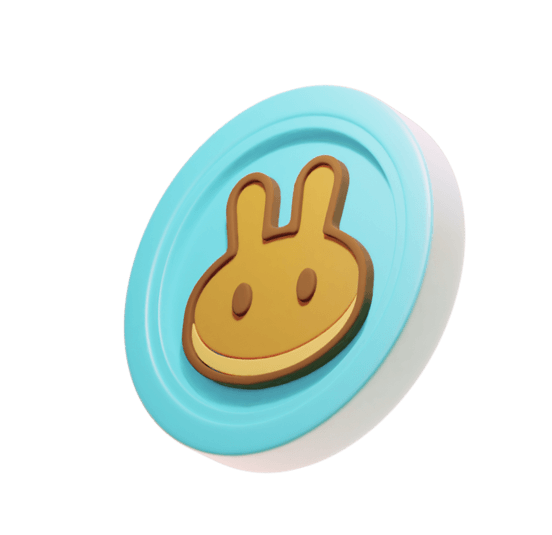 Key Features of PancakeSwap (CAKE)
Retail Focus
PancakeSwap has consistently had the highest user engagement of any decentralized exchange, with 400,000 DAU in recent months and a massive social following (1.6 million followers on Twitter, 160,000 on Telegram as of August 2022).
Constant Innovation
PancakeSwap has repeatedly innovated and consistently ships new products for its users. For example, the platform upgraded to a V2 exchange in April 2021 and a V2 MasterChef in May 2022, allowing for fixed-term staking and the ability to implement the new CAKE use cases. Another example is its prediction market, Lottery V2, and release of perpetual trading. Furthermore, PancakeSwap offers a roadmap with details about future development plans like upgrades to the lottery and prediction and additional fixed-term staking benefits.
Community Governance
PancakeSwap has a voting portal, where the community can vote on proposals posted by the team. The community can also put forward proposals themselves, which are reviewed by the team and can be moved up to the voting level.
What is PancakeSwap Token (CAKE) used for?
CAKE has several added utilities after the v2 updates. Here's the full explanation on the use case of CAKE token:
Yield Farming
LP token holders can earn CAKE by providing liquidity to any of the pairs listed on the PancakeSwap Farms page and staking LP tokens. The farming reward is calculated as the sum of the Farm Base APR and the LP Rewards APR. The Farm Base APR is calculated according to the farm multiplier and the total amount of liquidity in the farm: this is the amount of CAKE distributed to the farm. The LP Reward APR is the LP rewards for providing liquidity (0.17% trading fees) and is calculated as the yearly fees divided by a pool's liquidity.
Syrup Pools
Users can stake CAKE to earn more CAKE or to earn other free tokens. When staking CAKE to earn more CAKE, users can choose between either flexible staking or fixed-term staking. With both, users can simply stake your CAKE tokens to earn more CAKE tokens with no deposit fees. Both staking options auto-compound CAKE rewards for users.
Lottery V2
Users can win prizes in CAKE by buying lottery tickets (one ticket is approximately $5 USD in CAKE) for a chance to win.
NFT Marketplace & Profile System
CAKE is also used in an NFT marketplace for PancakeSwap. While for the NFT Profile System, it allows someone to create a personalized profile on PancakeSwap, where user can share your achievements with friends and join other teams. The set-up costs 1.5 CAKE.
IFO
IFOs work like initial DEX offerings, where users can participate in raises of new tokens in exchange for committing their CAKE. Users can also buy new tokens using CAKE.
And other uses such as liquidity provider reward and governance token.
Tokenomics of PancakeSwap (CAKE) v2
In May 2022, PancakeSwap published an updated V2 of their tokenomics with several changes:
A cap on the maximum total supply of CAKE at 750 million.
Additional utilities for the CAKE token: weighted voting, boosted farm yields, boosted IFO allocations, and future use cases.
Burn Mechanism stays the same.
CAKE will be used for boosted governance votingfor users that lock up their tokens via fixed-term staking. They will also benefit from boosted IFO benefits and boosted farm benefits. PancakeSwap incentivizes staking CAKE for longer periods and creates additional incentives for a smaller circulating supply.
How to buy PancakeSwap Token (CAKE) on MEXC?
You can buy PancakeSwap Token (CAKE) on MEXC by the following the steps:
Log in to your MEXC account and click [Trade]. Click on [Spot].
Search "CAKE" using the search bar to see the available trading pairs. Take CAKE/USDT as an example.
Scroll down and go to the [Spot] box. Enter the amount of CAKE you want to buy. You can choose from opening a Limit order, a Market order or a Stop-limit order. Take Market order as an example. Click [Buy CAKE] to confirm your order. You will find the purchased CAKE in your Spot Wallet.
Recent PancakeSwap (CAKE) Price & Performance
CAKE reached the highest price (ATH) of 42.59 USDT on April 29, 2021. The lowest price since the date of ATH was 2.66 USDT on June 18, 2022. The 30 days performance sees the highest price at 4.94 USDT on September 29, 2022 and lowest at 3.86 on September 7, 2022. At the time of writing, its current performance is 4.963 USDT with a market cap of $689,408,287 & fully diluted market cap of $3,712,122,229.
Want to stay tuned in crypto market?
Check out our listings in the Innovation and Assessment zones as well as the major tokens in the Main Zone – we have more amazing projects to come! What's more, MEXC lists moonshot and offers access to trade major cryptocurrencies. Visit the Hot Projects section as well to uncover more featured popular tokens. Lastly, feel free to visit MEXC Academy to learn more about cryptocurrency in general.