Orbit Chain (ORC/USDT – Trade it Here) is an interoperability-based blockchain that supports the movement and sharing of data stored by various public blockchains. Its former name was Orbit Bridge until the chain and token was renamed entirely into Orbit Chain. In this article, we will discuss everything you need to know about Orbit Chain Token plus a guide on how to buy ORC tokens.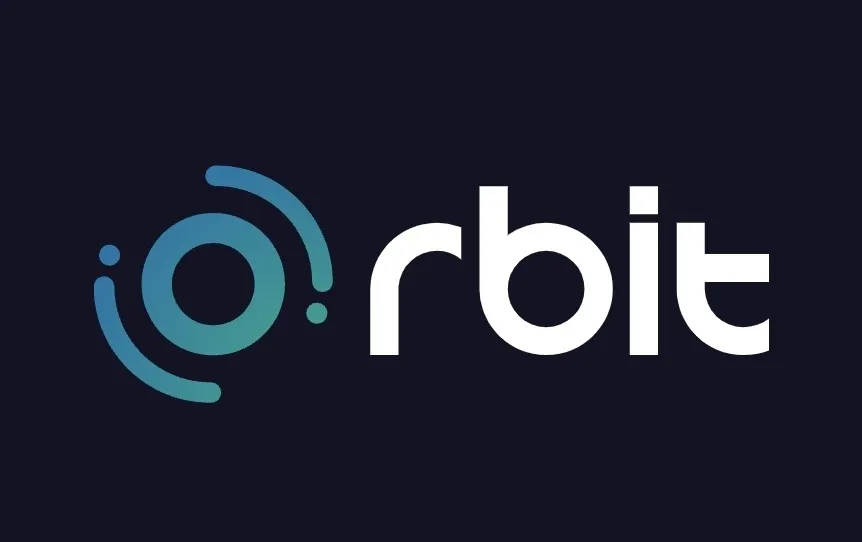 Core Concept of Orbit Chain (ORC)
The Orbit Chain model allows seamless asset transfers and connects token economies across chains. It is different from current IBC offerings like the Ren Protocol (Ren) and WBTC, which utilize IBC technology to provide liquidity to the Ethereum ecosystem, in that Orbit Chain has achieved complete decentralization. In the cases of Ren and WBTC, transactions related to asset movement are verified and communicated off-chain by hidden validators. How consensus is reached is not transparently disclosed. This means that their protocols have relatively low decentralization, going against the basic principle of blockchain.
The Orbit IBC Chain was created to make it more transparent, have more finality in block creation, and make the bridge itself more scalable. It was designed not for simple token bridging, but for the establishment of an ecosystem of completely decentralized communication between heterogeneous chains. Just as locking tokens in token bridging is matched with a request and minting with execution, requests and execution are important starting points for various assets to be connected, without boundaries, between chains.
1) Setting Governance in the Origin Chain and Destination Chain
Orbit Chain is open-source, so anyone who wants to take the initiative in transferring assets with their own governance consensus can create a vault within that chain. The great advantage of directly setting governance is that in an IBC where governance is structured, the overall policy and direction, including asset selection, are determined by consensus and no assets can be moved unless consensus is reached.
Thus, even if Orbit Chain has IBC governance that connects Ethereum and Klaytn, those who do not trust the established governance can create a new IBC bridge by setting their own governance. Additionally, one entity can set a different governance consensus between an Origin Chain and Destination Chain. For example, the total number of validators and minimum required signatures between the chains can be different (e.g. Terra origin governance 4-of-7, Tron destination governance 3-of-5).
This IBC platform bridge emphasizes the trustless philosophy of blockchain and open sourced to allow anyone to build IBC to freely move assets. Bridges are secure because bridge users can trust the validators who manage and validate asset movement.
2) Scaling assets to make Orbit Chain the connection point between many public chains
One of the most important upgrades of the new Orbit Chain is scalability of movable assets. Scalability of assets means that any asset of a public chain can be moved to a heterogeneous chain if consensus is reached in an IBC's governance, rather than just a specific asset.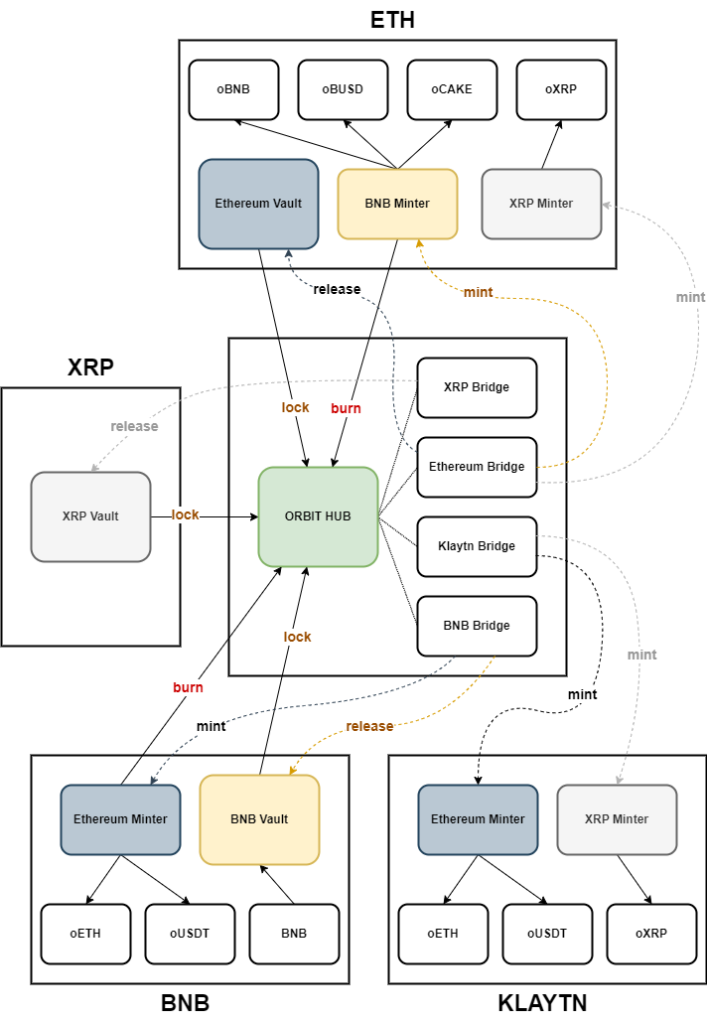 How does Orbit Chain (ORC) work?
The Orbit Chain system has Governance groups composed of the roles: Operator and Validator. Bridging protocols either use a MPC-based transaction consensus method or a Multi-sig based transaction consensus method. Orbit Bridge uses Multi-sig based transaction consensus. Through this, the Operator, who sends data, and the Validator work together to efficiently and quickly process transactions. Additionally, as the consensus and validation processes happen through transactions on Orbit Chain, they are transparent and trustless. The validators use a separate private channel and a blockchain without central authority to complete their tasks.
Operator
– Relays the information needed by Governance for actual operation.
– Each piece data signed by the Validators is assembled and executed by forming a transaction that runs on the chain.
Validator
A group of Validators constituting Governance verify the TX generated by each chain and record verification in the chain to reach a consensus.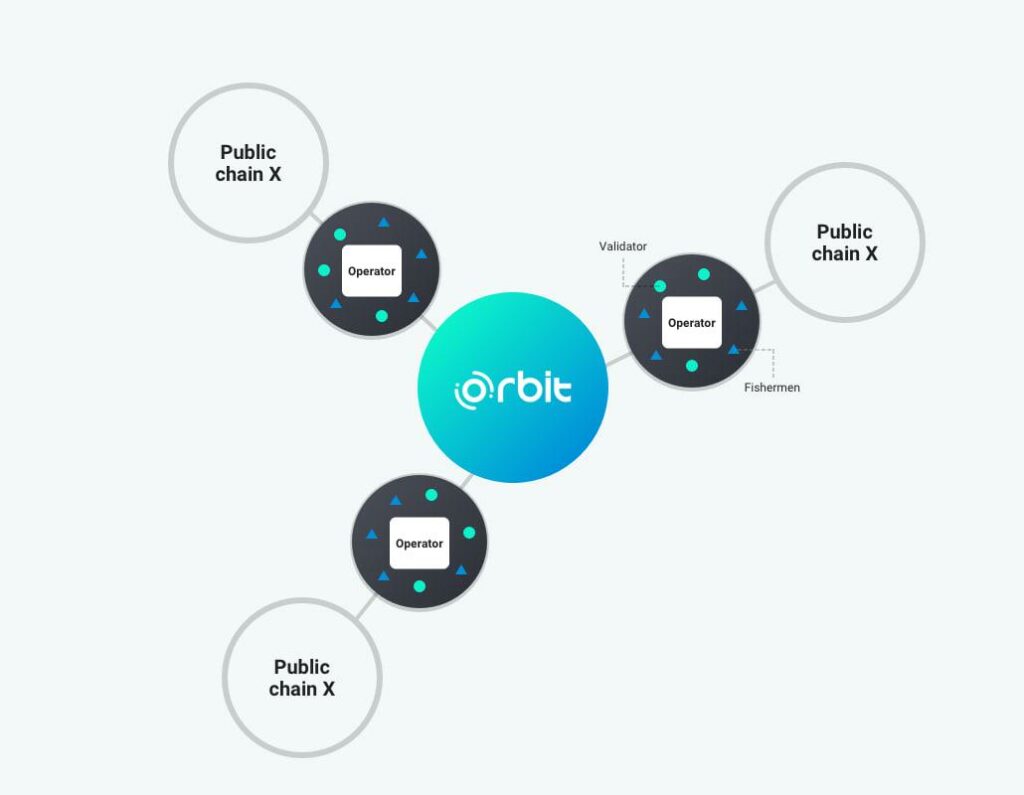 Orbit Chain (ORC) Tokenomics
The circulating supply is 614,793,591 coins on the Ethereum blockchain platform. ORC reached the highest price (ATH) of 4.34 USDT on January 4, 2021. The lowest price since the date of ATH was 0.04107 USDT on October 6, 2022. The 30 days performance sees the highest price at 0.1636 USDT on August 28, 2022 and lowest at 0.1236 on September 22, 2022. Its current performance is 0.1304 USDT (by September 26, 2022) with a market cap of $80,021,502.
How to buy Orbit Chain (ORC)?
You can buy ORC on MEXC following the steps:
Log in to your MEXC account and click [Trade]. Click on [Spot].
Search "ORC" using the search bar to see the available trading pairs. Take ORC/USDT as an example.
Scroll down and go to the [Spot] box. Enter the amount of ORC you want to buy. You can choose from opening a Limit order, a Market order, or a Stop-limit order. Take Market order as an example. Click [Buy ORC] to confirm your order. You will find the purchased ORC in your Spot Wallet.
Want to stay tuned in the crypto market?
Check out our listings in the Innovation and Assessment zones as well as the major tokens in the Main Zone – we have more amazing projects to come! What's more, MEXC lists moonshot and offers access to trade major cryptocurrencies. Visit the Hot Projects section as well to uncover more featured popular tokens. Lastly, feel free to visit MEXC Academy to learn more about cryptocurrency in general.